The Loop
Jimmy Walker hopes U.S. players are asking Tiger Woods to get them turkey sandwiches on the course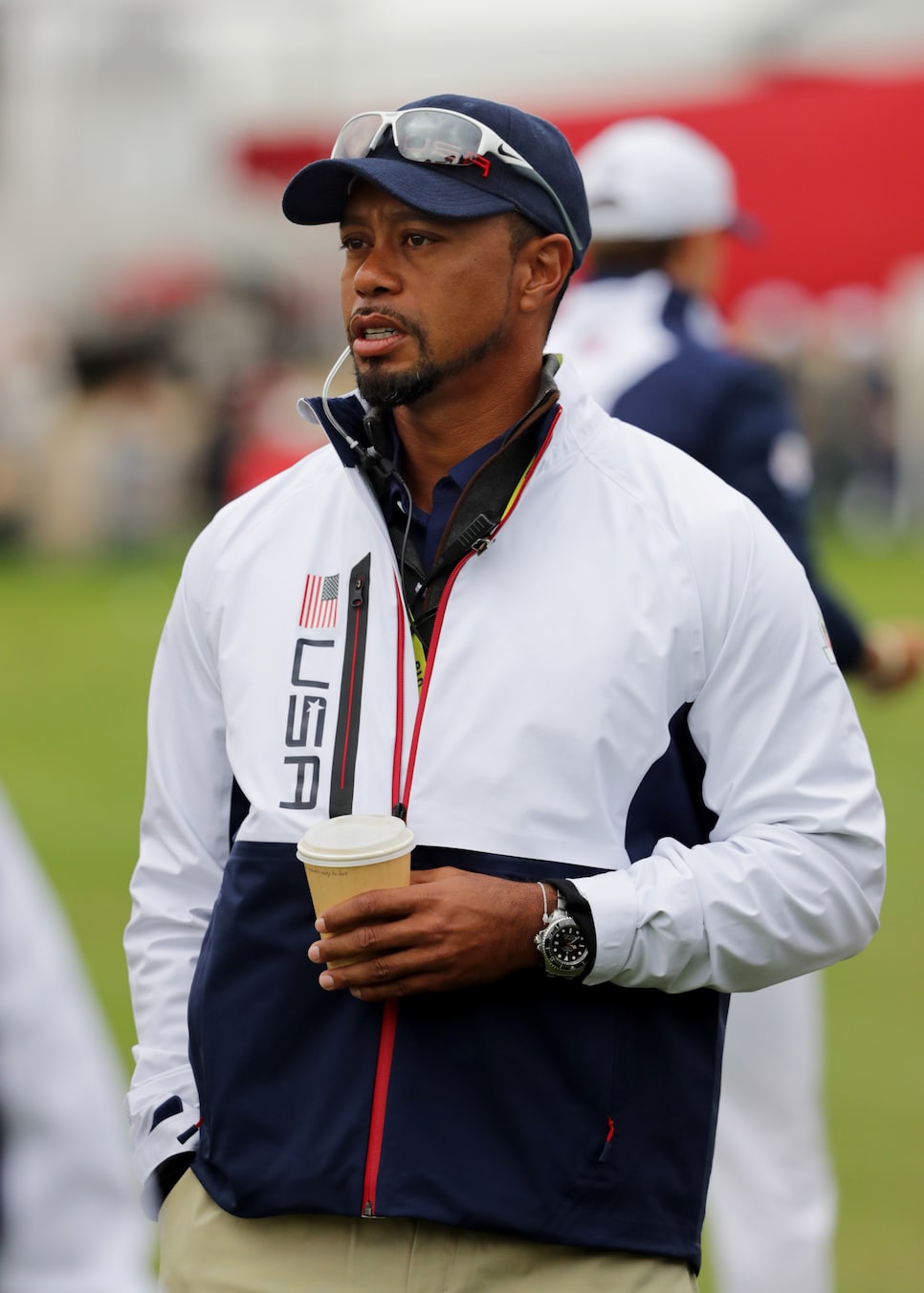 CHASKA, Minn. -- The most analyzed golfer in history has turned into the most talked about Ryder Cup vice captain ever this week. We know Tiger Woods is at Hazeltine to provide support for captain Davis Love III, share his experience with Team USA members, and of course, drive around a golf cart. But would arguably the greatest golfer of all time go grab a turkey sandwich for a player in need of a snack?
J.B. Holmes, for one, said he thinks Woods would be happy to do it.
"Well, he's a team player, and if that's what needed to be done at the time, I'm sure he'd make sure it gets done," Holmes said on Wednesday.
Jimmy Walker took the possible scenario involving the 14-time major champ a step farther.
"I hope guys are asking him to run and go get stuff for them, even if they don't want it," Jimmy Walker said with a chuckle. "I think that's just great."
Who knows? Maybe the coffee Woods is holding in the above photo is actually for Phil Mickelson.
All kidding aside, both players have enjoyed -- and benefitted from -- their time with Woods this week.
"It's great to have him out here, with all the experience that he's had," Holmes said. "Like you said, an icon. It's amazing to have him in the team room. Everybody here this room is just right around the team atmosphere. It's been a lot of fun."
"I haven't been a part of his group this week, but we've hung out, we talked walking up the 18th the other day," Walker added. "We talked just golf. He was into the equipment and what's going on and things I was hitting and the shots I was hitting. We just kind of were just all kind of golf nerds. We just kept talking about golf the whole time. I think he's enjoying it, I really do. He looks like he's having a great time. He's been having a great time at night. I think he's happy to be here and happy to be a part of it."
Then Walker texted Tiger to get him a cup of hot cocoa -- and to step on it. Kidding. We think.