News
Jim Furyk dumps cold water on Tiger Woods and Phil Mickelson pairing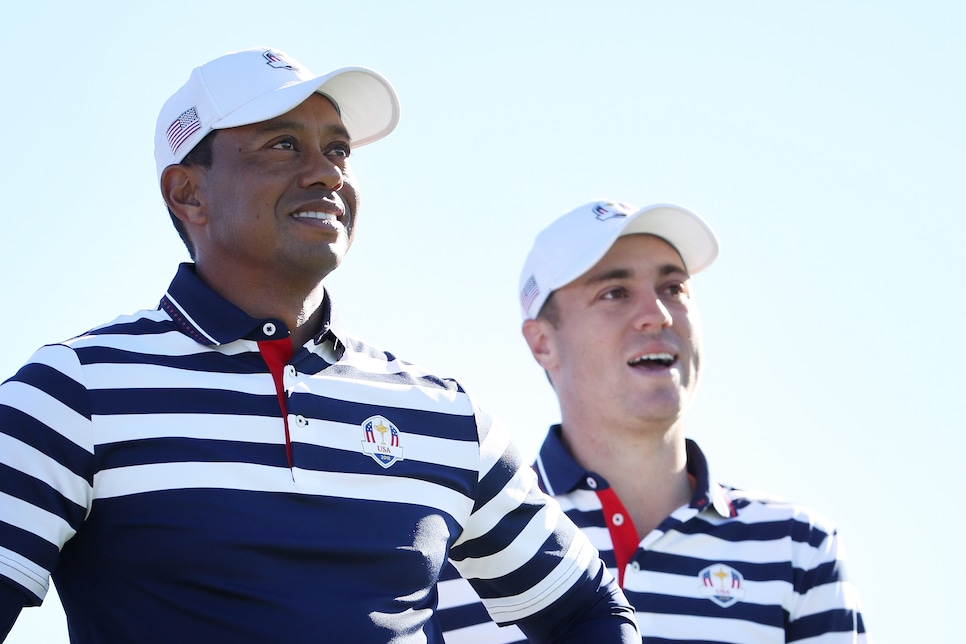 It was a dream, a dream whose flames were fanned by Phil Mickelson as recently as yesterday. "I think we would both welcome it. I think we would both welcome it," Mickelson said. And when asked if he knew if it would happen, Mickelson smiled, "I do have an idea of what Captain (Jim) Furyk is thinking, yeah."
"It" being the team up of rivals turned business partners, Mickelson and Tiger Woods. The Hall of Famers have joined forces once at the Ryder Cup, to infamously bad results in 2004. However, with their icy rapport thawed and Woods rejuvenated, speculation grew over the summer if the two would give a coupling a second try. That the pair played together on Tuesday, along with Mickelson's comments, added to the conjecture.
However, whatever aspirations harbored for that dream match-up were doused in cold water by Furyk on Wednesday.
"You know, I won't ever say it wouldn't happen, but it's probably not too likely," Furyk said.
"I guess nothing's out of the realm," Furyk said. "They did play some golf yesterday. I think they both mentioned it would be a lot better pairing than it was in the past."
On Wednesday, Woods went out with Patrick Reed, Justin Thomas and Jordan Spieth, while Mickelson practiced with Bryson DeChambeau, Webb Simpson and Bubba Watson.