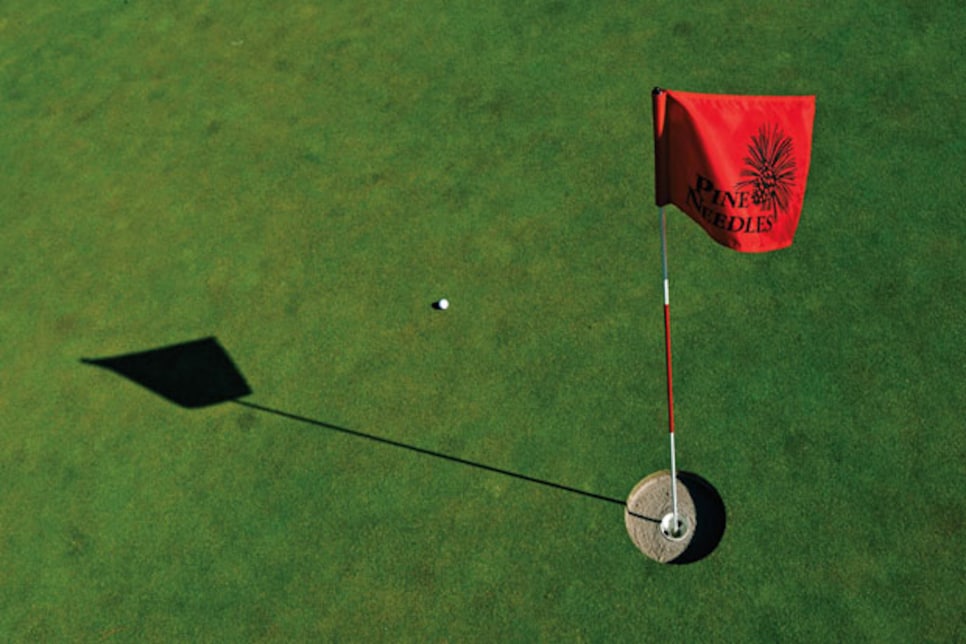 This will inspire confidence: An inviting hole at Golf Digest's 15-inch tournament at Pine Needles.
I played nine holes the other day with 17 golfers, in the same group -- an 18some.
It was one of those rare times when the course was closed and we had the place to ourselves. OK, it never happens, but it happened that day.
We played as two-man teams using what's called "simul-blasting," which means you and your partner tee it up and simultaneously swing while the rest of the group counts down, "3 . . . 2 . . . 1." Each hole was a different team format -- scramble, Pinehurst alternate shot, best ball and, my favorite, worst-ball scramble. That is, you and your partner each tee off on the hole and play the worst of the two, and so on, including putts, until both you and your partner finish. One team made an 11 on a hole in this format -- I won't say who it was, but one of them is a former vice president of the United States.
Hard as it is to believe, no alcoholic beverages were involved, and the entire nine holes took no more than 2½ hours. I lost $50, but it had to be the most I've laughed on a golf course this year.
The second-most fun I had playing golf wasn't on a golf course but at a high-tech, double-decker driving range in Alexandria, Va., called TopGolf. It's an entertainment complex with additional facilities in Texas and Illinois. Our brand editor, Bob Carney, and I took aim at dartboard-like targets on the range that recognized microchips in the golf balls we hit and registered point values on computer screens in each bay. We were surrounded by singles in their 20s and 30s attracted by happy hours and Buffalo wings. Again, there were lots of laughs in appreciation of both awesome and horrible shots. Everybody seemed to be having a good time, including at the birthday party downstairs.
Last March, Golf Digest ran a one-day tournament at Pine Needles in Southern Pines, N.C., where each green had been retrofitted with a 15-inch hole. Sixty competitors lobbed in 20-footers with ease, made a whole bunch of birdies and laughed their way around 18 holes averaging five to eight strokes better than with a normal 4¼-inch cup.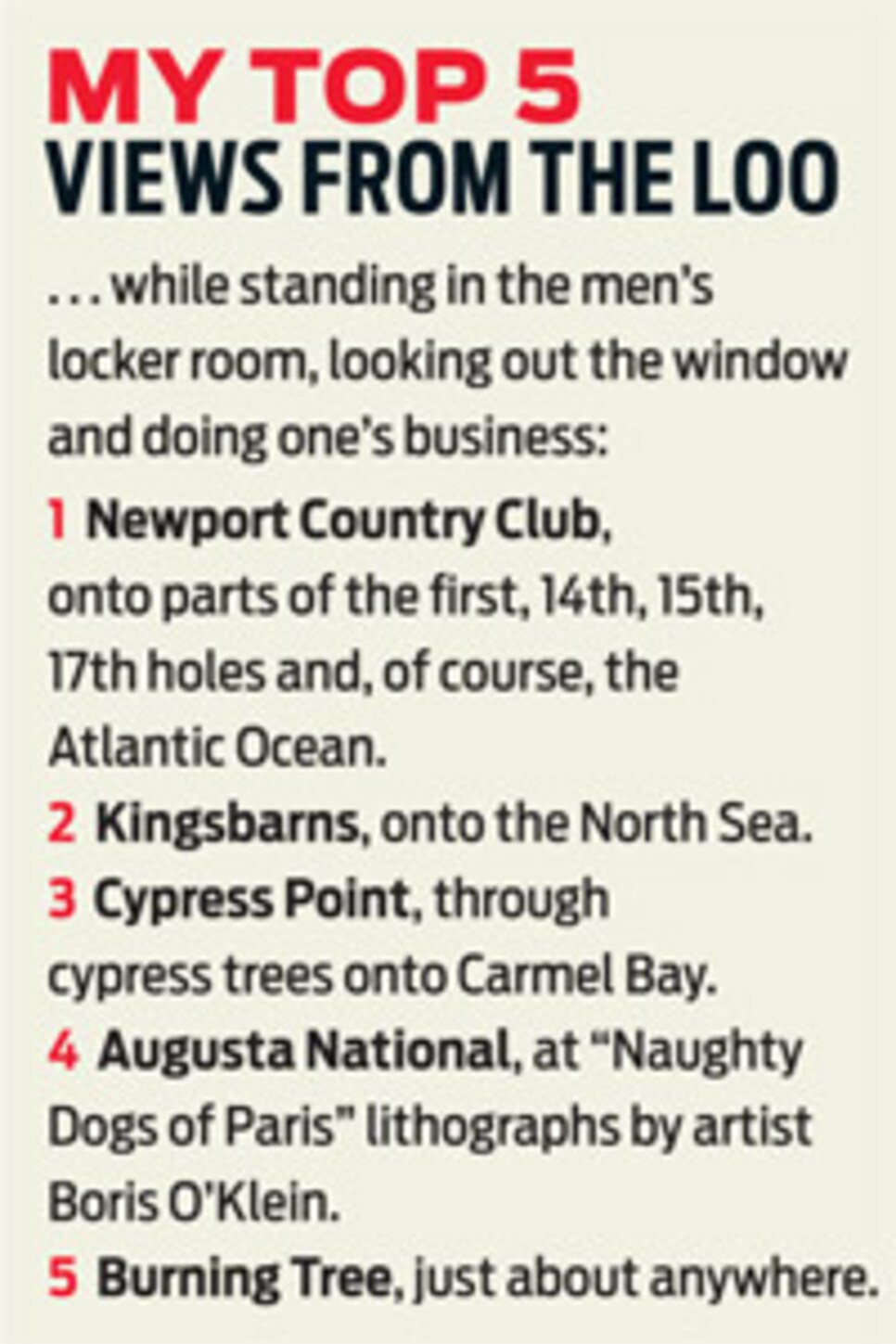 Don Berry, the head pro at the Edinburgh USA golf facility near Minneapolis, told assistant editor Steve Hennessey that his nine-hole executive course went permanently to eight-inch holes in April "and only a few people haven't liked it." The course is being supported by the local municipality, which treats it like recreation instead of a profit center. TaylorMade is supplying free equipment. The course is using "very forward tees," eliminating many bunkers and hazards, and offering a "per hole" green fee to encourage families to play five or six holes as a model for more enjoyable, affordable golf.
"Imagine how much fun golf would be if you putted well every day," Berry says. "With an eight-inch hole, you make all the 10-footers. You see people leave the course smiling."
Six-hole rounds, nine holes, wide-mouth cups, forward tees, simul-blasting, 18somes, high-tech target ranges, happy hours and birthday parties -- it sounds like golf is changing to meet a new generation of players. Not a moment too soon.