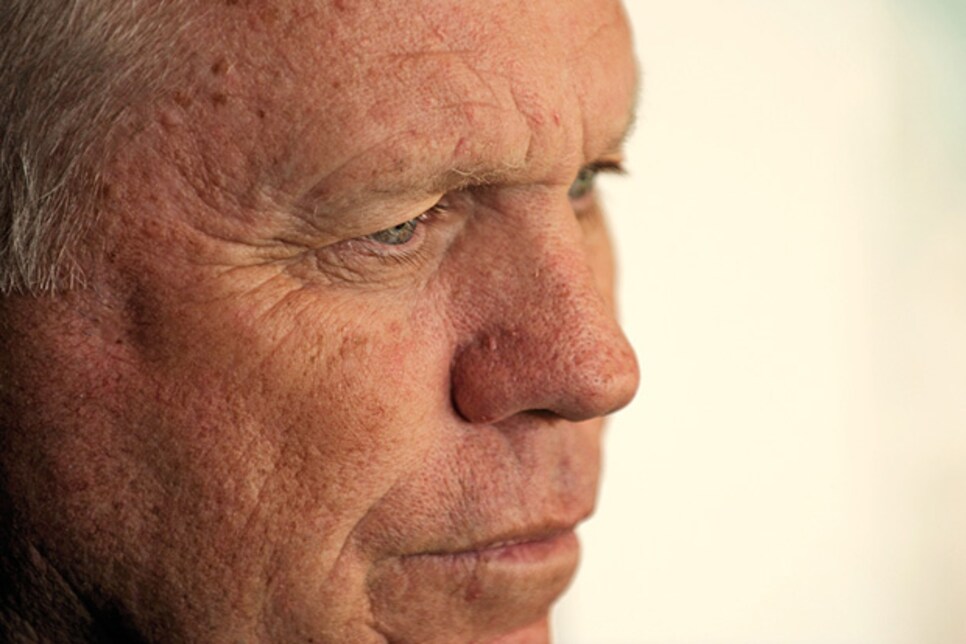 Butch Harmon extends his lead as America's No. 1 teacher.
Everybody likes Butch Harmon. Even Tiger Woods likes Butch Harmon despite the facts that Tiger fired him and now there's no way Butch would take him back. Butch works out of Vegas the way Frank Sinatra did. He owns the town, at least in a golf sense. Butch is the chairman of the board, his No. 1 ranking as the game's best teacher reaffirmed by our survey of his fellow pros this month.
His dad, Claude Sr., was the pro at Winged Foot and Seminole. When Dan Jenkins and I took Butch to dinner at the British Open this year, I asked why Vegas and not one of those classic Eastern clubs? The weather, the airport and "Rio Secco gave me a great place to teach," he replied. But I think the real answer is, the town fits his personality, and vice versa. He's a high-stakes guy, he's a take-it-or-leave-it pro, and he never disappoints with entertainment value.
One of my favorite Butch stories involves the way he treats tour pros. He doesn't jump when they call -- he grew up with Hogan and Demaret dropping by for dinner, so he's got all the answers when Nick Watney's on the line.
While he was working with Corey Pavin, the 1995 U.S. Open champion asked Butch to follow him during a practice round. Butch ended up following Adam Scott instead. Pavin asked where he was, and Butch told him he was following Scott, but he'd get to him the next day. The next day Fred Couples needed Butch, so he never got to Pavin, who was a little peeved at the end of the round and asked Butch where he was.
"Corey," Butch told him, "there's a totem pole."
Pavin asked if he was at the bottom of the totem pole. "No," Butch said, "but you're not at the top."
A few years ago our Senior Editor of Instruction, Peter Morrice, was walking the floor at the PGA Show with Butch when a guy comes up and says, "Hey, Butch, I have a ticket from the 1971 B.C. Open," Butch's one win on tour. The guy produces the ticket and says to turn it over -- there's Butch's signature from that week. Butch shakes the guy's hand and tells him if he gets out to Vegas, he'll give him a lesson.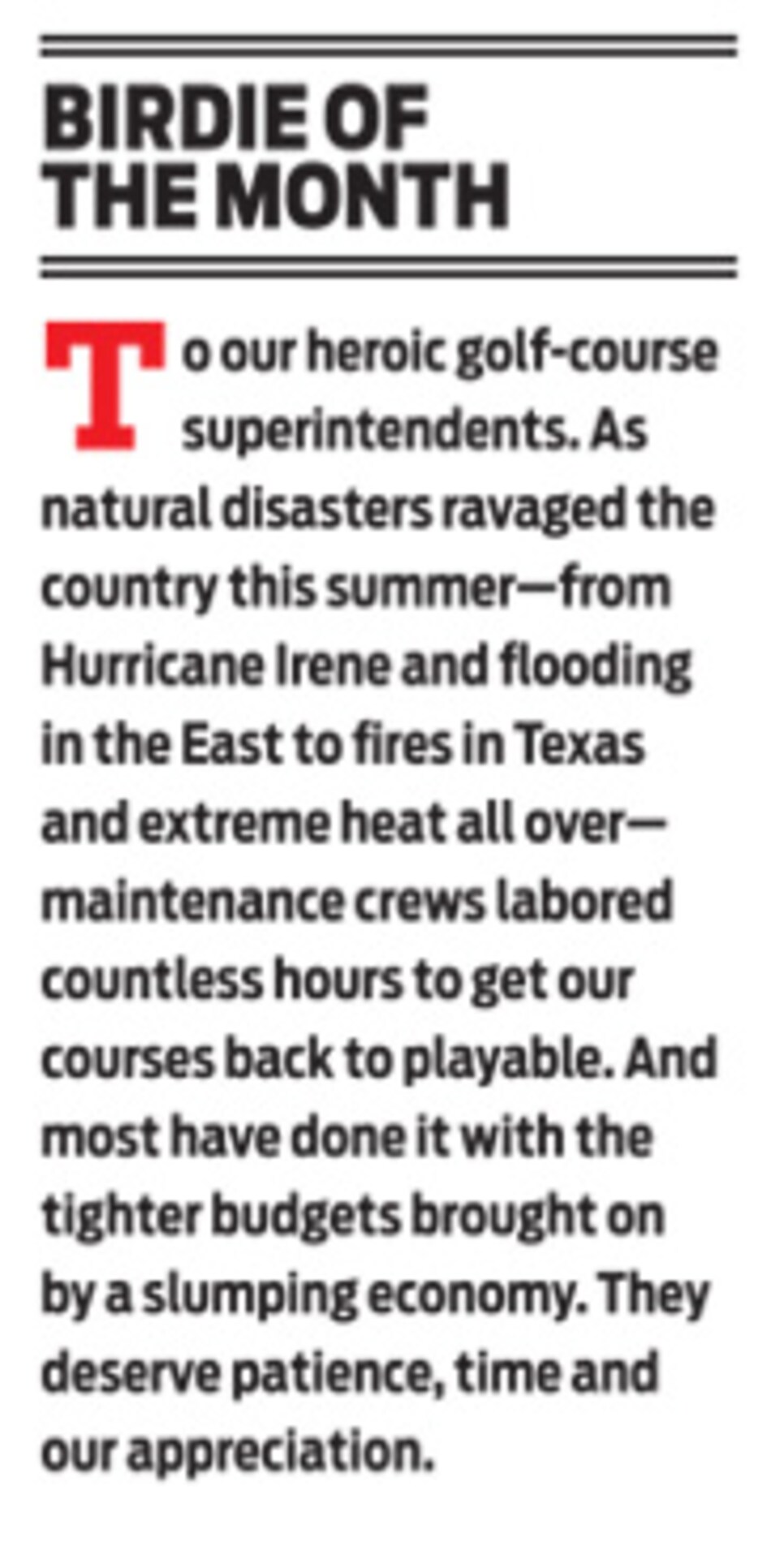 "I asked Butch a year later if he ever saw him again, and he said the guy had gotten a lot of mileage out of that ticket -- he'd been out several times," Morrice says. "The point is, Butch is very black and white: You do good to him; he does good to you. And you don't want to be on the other side."
What's he like as a teacher? Morrice says: "Butch likes to say his 'method' is that he breaks everything down to second-grade level, says he learned that from his dad. I've seen him do it. He'll watch a guy hit balls for 10 minutes, chatting about sports or telling tour stories, and then he'll drop a little gem on him: 'Keep your hands away from your head at the top.' Then he'll walk away. I think that's his gift: He can sift through everything he sees and pick out one simple thing the player needs the most.
"Another thing with Butch is that people hang on his every word. I've asked him about this, and he says, 'The harder they listen, the higher the stakes for getting it right.' There's a little pride in that, but for a guy who's such a talker, he sure measures his words when he's teaching. And he gives advice with such conviction. I think the student is left thinking, Man, I'd be an idiot if I didn't do this."
There's a totem pole in golf instruction and, make no mistake, Butch Harmon isn't at the bottom.