The Loop
According to Jerome Bettis, Michael Jordan was just as ruthless at charity golf tournaments as he was on the basketball court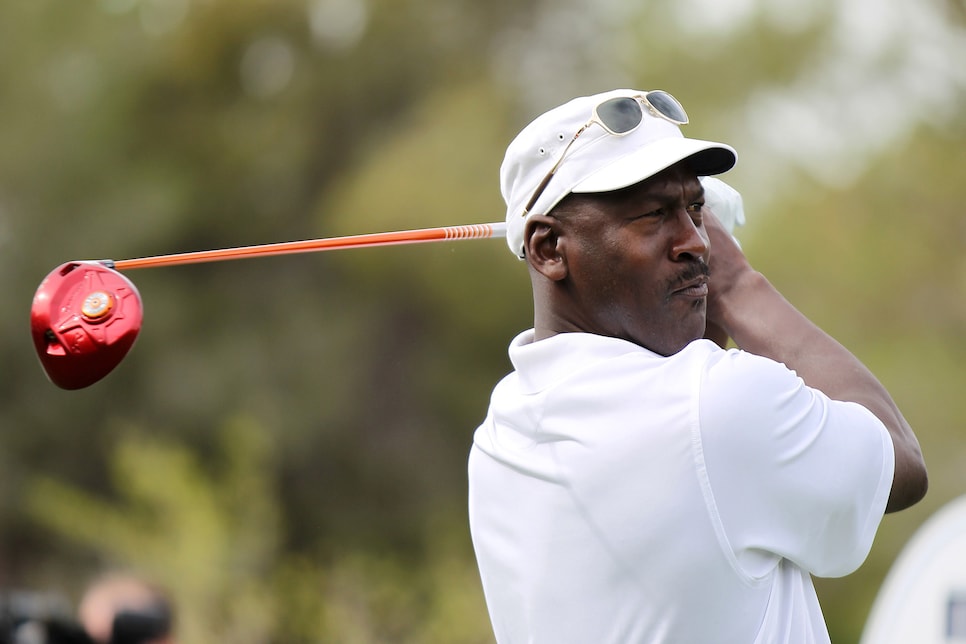 There are few things on this habitable space rock we enjoy more than a good Michael Jordan golf story. There's the time he squeezed in a quick 36 before a game at the 1992 Olympics with the Dream Team and rumors that he once bullied Bill Clinton into playing from the tips by saying "you're going to play from the little girls' tees?" There's countless side bets and props, and even one iconic Jeremy Roenick yarn about playing 36 with MJ the morning of a Bulls game. After Roenick took a couple thousand off him, Jordan, who had allegedly drank "10 Bud Lights" while on the course, made a wager to win it all back: "I'll bet you that we win by 20 points and I score more than 40," he told Roenick.
Later that night he dropped 52 to win by 36.
The story Jerome Bettis told at the Golf With a Purpose Charity Challenge playing alongside Zach Johnson, Ryan Palmer, and Vince Carter on Thursday pales in comparison to that, but it's still an incredible illustration of just how competitive MJ was about everything. Swipe on over to third slide for the goods.
Maybe when Jordan said "I don't have a gambling problem, I have a competition problem" during 'The Last Dance,' he was actually telling the truth. The event in question was likely the 2002 Mario Lemieux Invitational, in which Pittsburgh legends like Bill Cowher and Dan Marino faced off against other pro athletes from around the country in a bid to contribute $225,000 to the Mario Lemieux Foundation. $225,000 to Michael Jordan is like $22.50 to us, and yet here he was refusing to play with The Bus because he had just posted a 103. The man had off days, but he never took a day off.
Thankfully for The Bus' sake, Vinsanity wasn't dunking all over him at East Lake on Thursday like ol' MJ, and the results showed, with the former Steelers' running back putting on a stripe show. Sometimes you gotta lead with the carrot not the stick, Mike.