The Loop
Jenkins: Frank Lickliter Show
Coloradan Bill Nicholson, "Former Marine", takes huge exception to Dan Jenkins' column entitled The Frank Lickliter Show in the April issue of Golf Digest.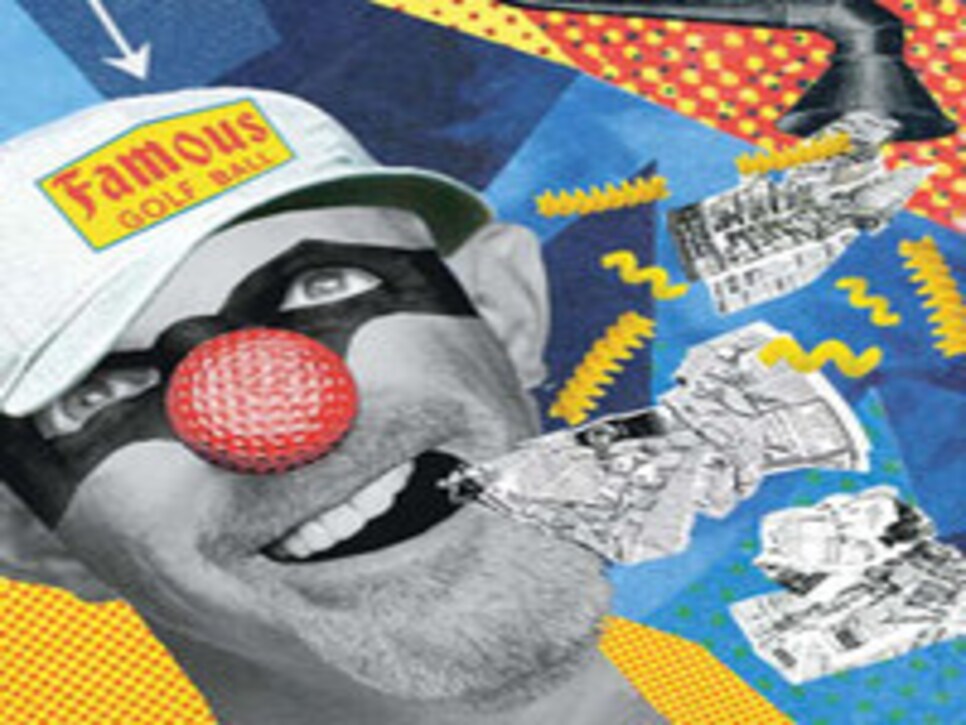 This is obviously a personal one-sided view of a "journalist" who has a problem with Frank Lickliter. Perhaps Frank shunned an interview attempt by Mr. Jenkins, famous golf writer, and hurt his feelings. The part of the Frank Lickliter Show Mr. Jenkins didn't report on is the most important part....the countless hours and financial support Frank donates to U.S. military charities like the > Wounded Warrior Project, the Marine Corps Scholarship Foundation, and others. Not to mention that Frank broke his arm, Mr. Jenkins, from a fall while visting our troops in Iraq - A trip organized by Frank with other patriotic tour pros. Put the red golf ball on your nose Mr. Jenkins, famous golf writer.>
Bill, thanks for the letter.
Dan loves great golf. He believes, if I may, that a golfer's celebrity ought to be earned on the course, not via television shows and promotions that celebrate something other than great performance. And he loves to poke fun at those who get a bit full of themselves because they get this other kind of attention. (BTW: He makes this point a heck of a lot more amusingly than I just did). But I know that Dan in no way disparages what Lickliter has done for our troops.
By the way, to donate to the Wounded Warror Project, click here.
(Illustration: Michael Criley)