The Loop
Jeff Overton reportedly ejected from Madison Square Garden watching his favorite team play
A fiery competitor on the golf course (Think: "Boom, baby!!!"), Jeff Overton is just as passionate about his Indiana Hoosiers on the basketball court. There's nothing wrong with cheering on your alma mater, but apparently, Overton took it too far Tuesday night.
According to reporter Jeff Rabjohns and Overton's own Twitter account, the golfer was kicked out of Madison Square Garden during the Hoosiers' big game against No. 4 Louisville in the Jimmy V Classic. Here's a tweet from midway through the first half by Rabjohns, a Rivals.com reporter who was covering the game:
Golfer Jeff Overton was just walked out of the Garden by security. Not sure what happened there.
It is unclear what Overton did to be ejected, but it seems he was unhappy with the officiating. The former Ryder Cupper sent this tweet out a little later before taking it down: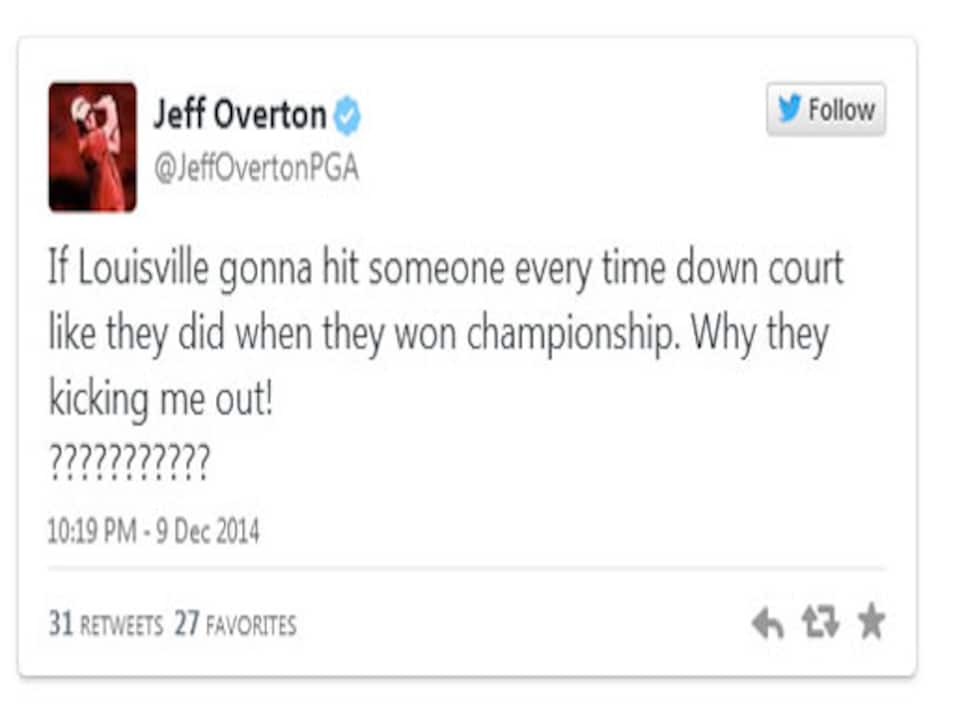 Overton, who often wears Hoosier red during final rounds of golf tournaments, didn't miss much. Undefeated Louisville won by 20 points and it's tough to blame the foul disparity. Indiana was called for just three more fouls (19) than Louisville during the game.
As Golf News Net points out, this isn't Overton's first time getting in trouble while watching his alma mater. After an Indiana-Kentucky game in Bloomington, Ind., on Dec. 14, 2011, Overton was arrested on charges of public intoxication and disorderly conduct.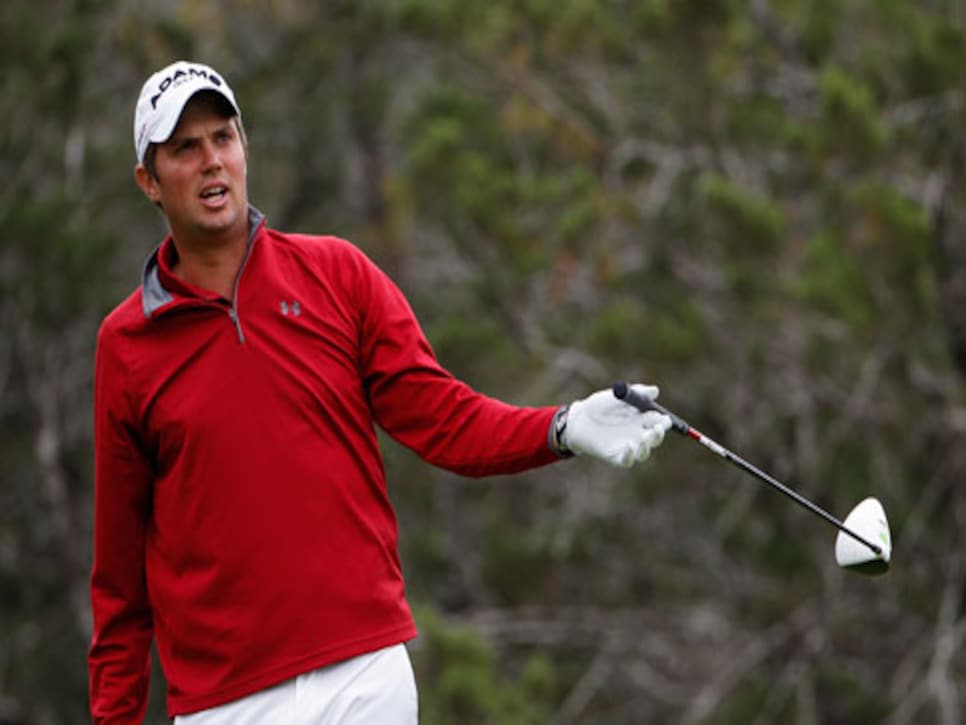 After a breakout 2010 season on the PGA Tour in which he racked up three runner-ups and two thirds to earn a spot on the U.S. Ryder Cup team, Overton has just one top-three finish in 108 starts since. He made the cut in four of five fall events, but has fallen to No. 286 in the Official World Golf Ranking.
The Hoosiers (7-2) are currently unranked. We're pretty sure Overton's not too pleased about that.