The Loop
J.B. Holmes took a beating, but was not beaten
The strength to flatten dimples on a golf ball might be an advantage in arm wrestling, but not in grappling with the challenges J.B. Holmes faced in recent years.
Suffice it to say that a clubhead speed in excess of 120 miles per hour is incompatible with balance issues. Something was wrong with Holmes, and it was more formidable than a devilish par 3. Or even Tiger Woods.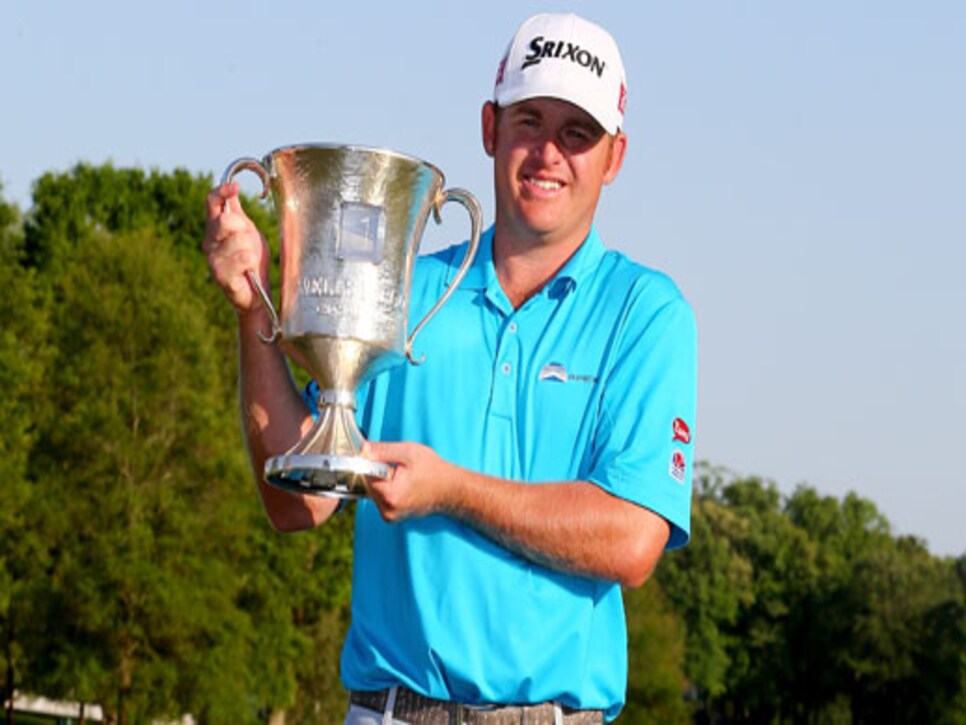 Eventually he was diagnosed with Chiara malformations, described by the National Institute of Neurological Disorders and Stroke as structural defects in the cerebellum, the part of the brain that controls balance.
On Sept. 1, 2011, Holmes underwent brain surgery. A month later, it was discovered that he was allergic to the adhesive used on a titanium plate placed in his skull, requiring a second surgery. Then in March of last year, he broke his ankle in a rollerblading accident, shelving him, which gave him time to have surgery on an ailing elbow.
These days, Holmes feels good, appropriately, because his is a candidate for the feel-good story of the year. Holmes on Sunday won the Wells Fargo Championship, his first victory in more than six years and third of a career that, given his power, had been as long on potential as it was short on fulfilling it.
"It's been a long journey for me," Holmes, still only 32, said. "I've had some ups and downs, so it's a great feeling to be out here and to get one done."
The vertigo-like symptoms that led to the Chiara malformations diagnosis and brain surgery were a greater concern than the ankle and elbow issues last year.
"It's the longest break I've had from golf I've probably had in my life," he said. "It was a broken ankle [and] tennis elbow, so it wasn't quite as big as the brain surgery thing. I wasn't thinking I was never coming back. I just enjoyed the time off and tried to get better where I could, and was looking forward to this year."
In his last six starts, he has finished in the top 20 in five of them, suggesting he has fully recovered, notwithstanding a brain cramp on the 18th hole on Sunday.
Holmes came to the narrow par 4 -- a creek left, trees right -- holding a two-stroke lead, and he inexplicably chose to hit driver, rather than a long iron, off the tee. Predictably, he hit his ball into the trees and eventually had to stand over a three-foot bogey putt to avoid double-bogey and a playoff with Jim Furyk.
He took his time analyzing the putt, a reminder for those that might have forgotten that he is among the slower players in the game, then calmly holed it.
We'll forgive him his dithering, and just allow that it was an opportunity for him to savor the moment. It was a long-time coming, after all.