The Loop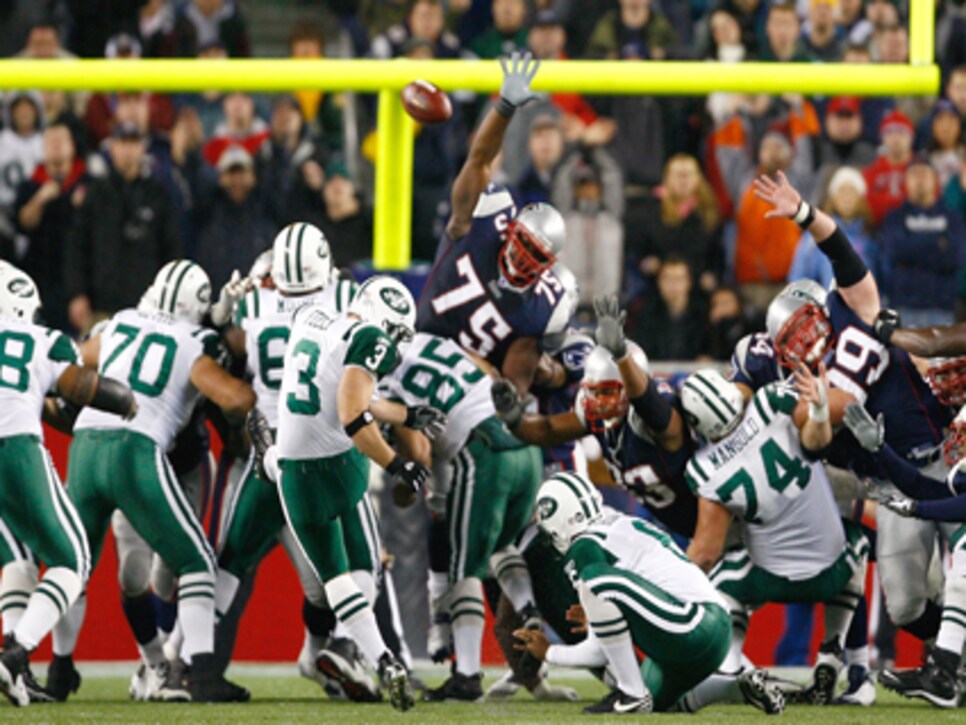 For me golf is definitely not a good walk spoiled. On this trip it is our Manna that we are awaiting.
Took off this morning a little late after we had trouble loading the wife's sweet minivan onto the trailer (not only do I have to own one because of my wife, but now I have to drive it across the country). Picture me driving down the highway in a U-Haul truck with a minivan in tow. Not quite the glamorous vision many have of a NFL athlete. Nonetheless, I arrived at Southern Dunes in Haines City, Fl., fired up for my round against my brothers. In addition my Dad, Coach Tom Feely (football not golf), joined us and we added another game: My Dad and I versus John and Ryan, total team score.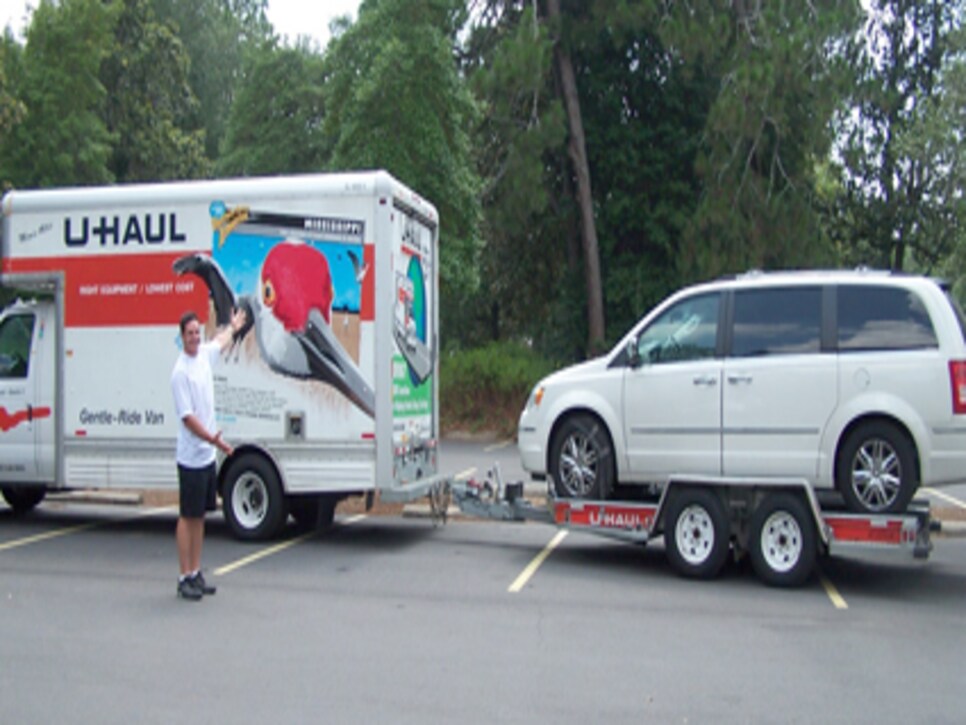 John and Ryan will have to wait for another round to sing Garth Brooks' "Ireland" because I was hitting the ball well and making putts early. I shot even par 72, though I lipped out for an eagle and for birdie three times. Ryan had a couple of blow up holes but managed a 92. John is an anatomy and AP environmental science high school teacher, so of course he wanted to explore as much of the property as he could. He struggled to break 100. My Dad hit one of his best drives ever, thanks to his new Nike driver, but the Dunes took a toll on his score. He can't blame the Dunes though for missing a six-footer on 18 to win the match for our team. (Blame your partner for the bad read, Dad.)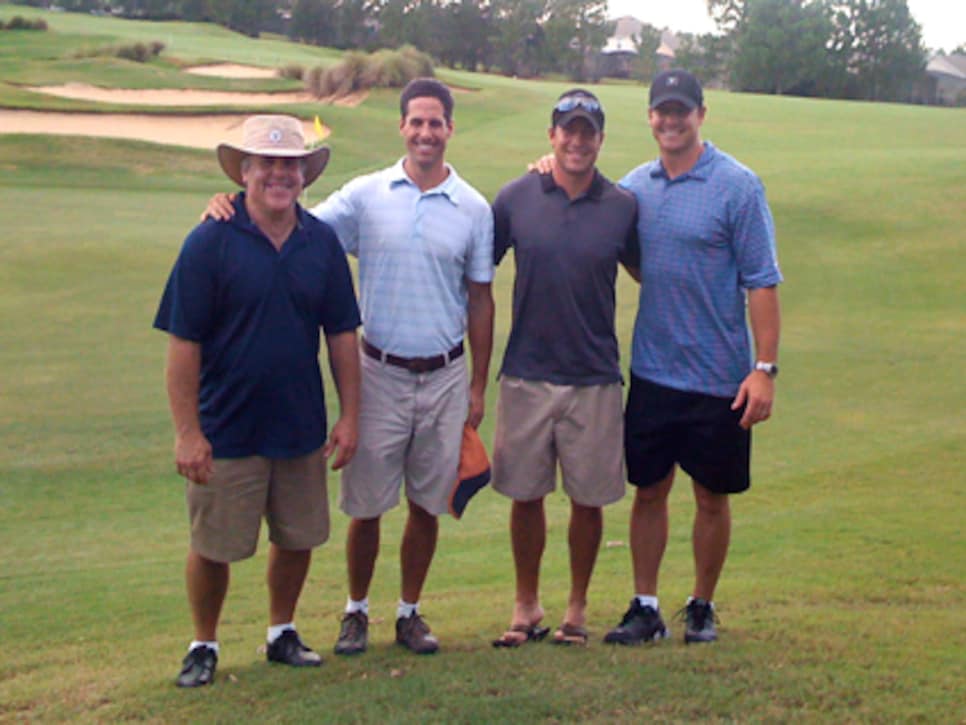 Great day today on the course, let's do it again tomorrow on the famed Pinehurst No. 2.