The Loop
With Dufner, there's more beneath the surface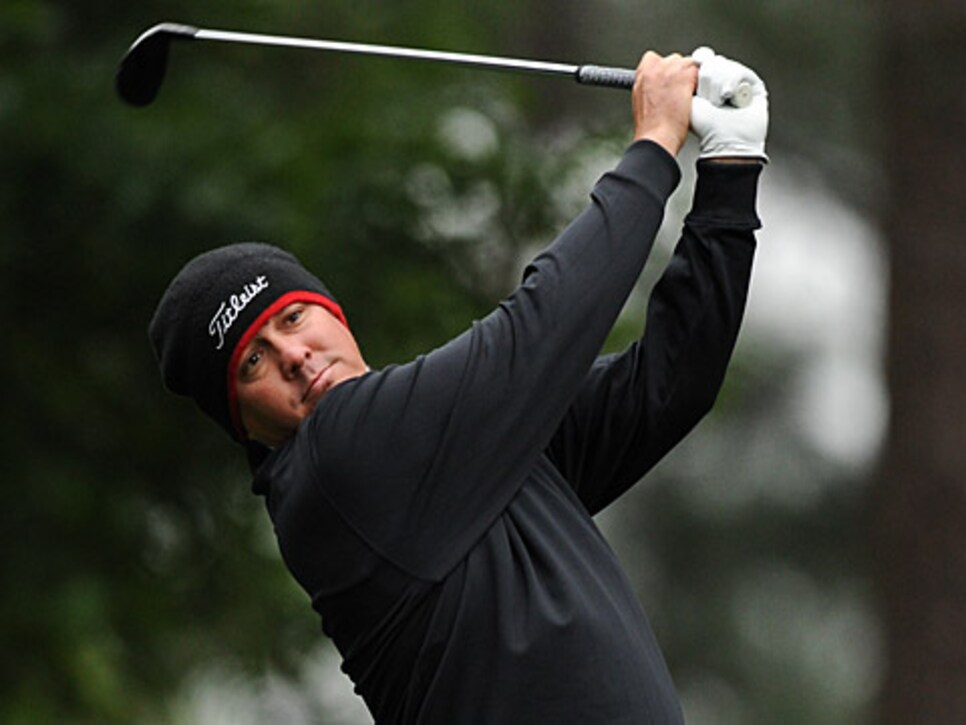 AUGUSTA, Ga. -- So, when it was clear Jason Dufner likely would share the halfway lead in the Masters, I asked a tournament media official, "You bringing Dufner down here?" Meaning would Dufner be asked to come to the press building for the customary tell-us-how-you-did-it interrogation by the assembled literati?
Here, in its entirety, the answer: "No."
Poor Jason Dufner. Invisible.
So I asked a fellow scribbler what he thought of Dufner.
Here's that answer, a suggestion that Dufner would have said nothing worth our time: "Flatliner."
Wrong, and I'll show you how wrong in a minute. I became a Dufner guy last summer, impressed by both his idiosyncratic game (especially that waggle) and the classy way he handled a tough playoff loss in the PGA Championship. He's Everyman, only with talent. He seems to have last cut his hair a year ago, and maybe then with wire scissors. Thirty-five years old and from the big city, Cleveland, he still has enough country Auburn in him that he's mostly identifiable by the size of the dip in his lip. I now count him as Auburn's third most famous athlete, in the same paragraph, if not the same sentence, with Cam Newton and Charles Barkley.
He had a thrilling round here Friday: six birdies, two bogeys, and a double. With his first-day 69, the 70 left him at 139, five-under par. He was asked to do a flash-interview just outside the scoring tent. There he said he didn't think much about leading the tournament: "I'm just playing a round of golf. I know the situation and I'm playing a major, I'm playing at Augusta in the Masters. . . .I'm just trying to have a nice round of golf, commit to my shots and let the rest take care of itself."
How is it possible to just shut off your emotions when you're about to lead the Masters?
"I'm not sure. There's a lot more going on out there than appears. I feel like I have the same emotions and same thought processes as a lot of guys, but I seem to not show it quite as well as some other players. It's just difficult. It's a test to yourself."
Anyway, besides the golf, besides the whole Everyman/Underdog thing (he's never won a PGA Tour event), Jason Dufner earned my admiration for his work on ...Twitter. Really. Here is Dufner's current tweet/commentary on the continuing saga of the exiled football coach, Gregg Williams: "Hope Gregg Williams saved up his cash, bc he's done coaching forever. Commish will kill both his head and his body." And when he saw President Obama step from the Oval Office to drill a long jump shot in a CBS piece during the NCAA basketball tournament, Dufner wrote, "Obama going wet on the nylon in the dress shirt and tie!"
We should all be such flatliners.