News
Jason Day's Masters prep, Tommy Fleetwood returns to Augusta and picking Jordan Spieth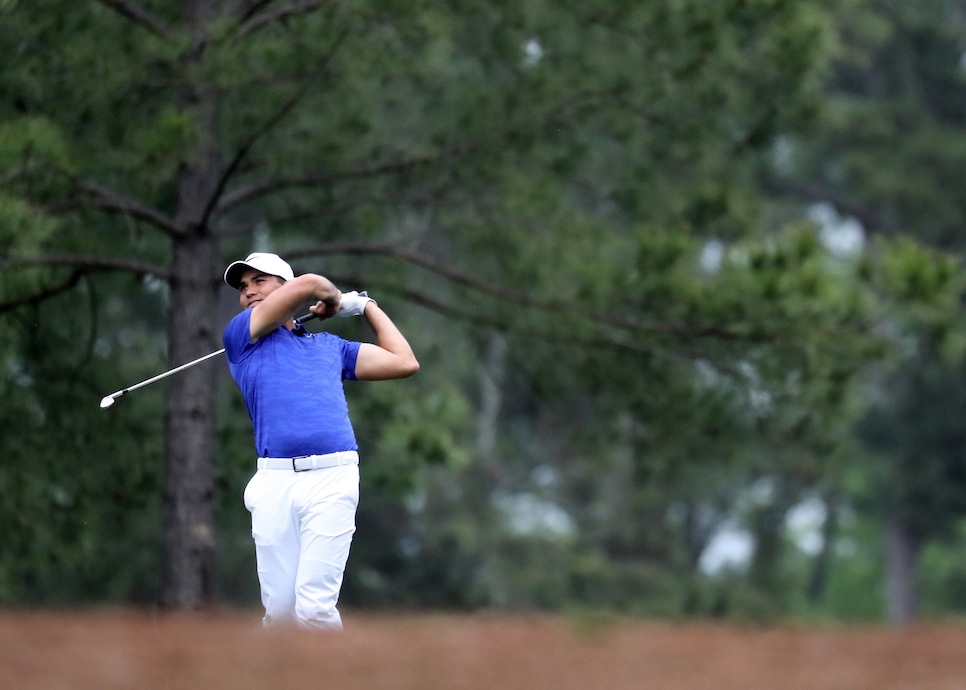 AUGUSTA, Ga. -- The good news for Jason Day: His mother, Dening, does not need to undergo chemotherapy after successful surgery on Friday to remove a 3½-centimeter cancerous mass from her left lung.
The bad news, at least in relative terms: Day arrived at the Masters feeling "a little bit unprepared.
"Usually I have a week or two more weeks of tournaments under my belt, maybe a week or two weeks more practice as well," he said. "I didn't pick up a club from Match Play until when I got here Friday."
It has been like for much of the last six months or so for the 29-year-old Aussie, who ended last season by withdrawing from the final two events of the year with a bad back. He also pulled out of the WGC-Dell Technologies Match Play six holes into the tournament because of his mother's illness. In between were a mixed bag of results that included a missed cut at Torrey Pines, a tie for fifth at Pebble Beach and just one other top-20 finish, which came at the small winners-only field in Maui.
The last victory for Day came at the Players Championship, 11 months ago. He has also lost his spot atop the Official World Golf Ranking, dipping to No. 3 behind Dustin Johnson and Rory McIlroy.
"I've had a lot of stuff going on in my life," he said. "I'd like it to just be [calm] and not have anything going on. No distractions would be good."
Augusta National is a good place to be for that, with it's controlled environs and familiar feel. Day has twice finished in the top three here, and last year he tied for 10th.
It will be difficult to get as much work in as he'd like, though. Monday was mostly a washout, and Wednesday is calling for more bad weather. The first two rounds are also expected to be cool and windy.
"I don't know," he said of his lack of preparation coming into the week. "Maybe it's a good thing."
LOOK TO WORLD RANKING FOR THE WINNER
The question I get asked more than any other around this time of year -- other than when is Tiger Woods coming back -- is who is going to win the Masters?
Predictions are a futile enterprise when it comes to golf, otherwise I'd be living in a Penthouse suite in Vegas.
But when it comes to figuring out the Masters, it's a little easier than the other majors. For starters, it's the only one played at the same course every year, so there's a long history to draw from.
It's also the one where you can cross off a lot of names -- maybe as much as a third of the field -- before the first tee is put in the ground on Thursday because of aged past champions and other incredible longshots that never pan out.
So who will win the year's first major? Lets dive into the numbers, looking at players who finished in the top five the last five years (I could go back further but the same patterns largely hold true).
Last year, Danny Willett won. He was ranked No. 12 in the world at the time. Jordan Spieth finished second and was second in the world. Dustin Johnson tied for fourth. He was ranked eighth at the time.
The year before, Speith did win. He was No. 4 at the time. Justin Rose, Rory McIlroy and Hideki Matsuyama were all the top five, and all three were in the top 20 in the world, with Matsuyama the lowest at 16th. Phil Mickelson tied for second and was No. 22 in the world, but he has won here three times previously, so that carries some weight.
In short, this year's winner will likely come from the top 20 in the world, the same it has the past five years. Of the 28 players who finished in the top five the last five years, 16 of them were ranked in the top 20 at the time. Also, eight of those 28 had won a major previously.
Bubba Watson was the lowest among that group, by the way, ranked 18th when he won his first green jacket in 2012.
Also of note: No No. 1 player has won here in any of the last five years and only one -- Woods in 2013 -- factored in the top five. Sorry, DJ.
FROM MASTERS SPECTATOR TO CONTESTANT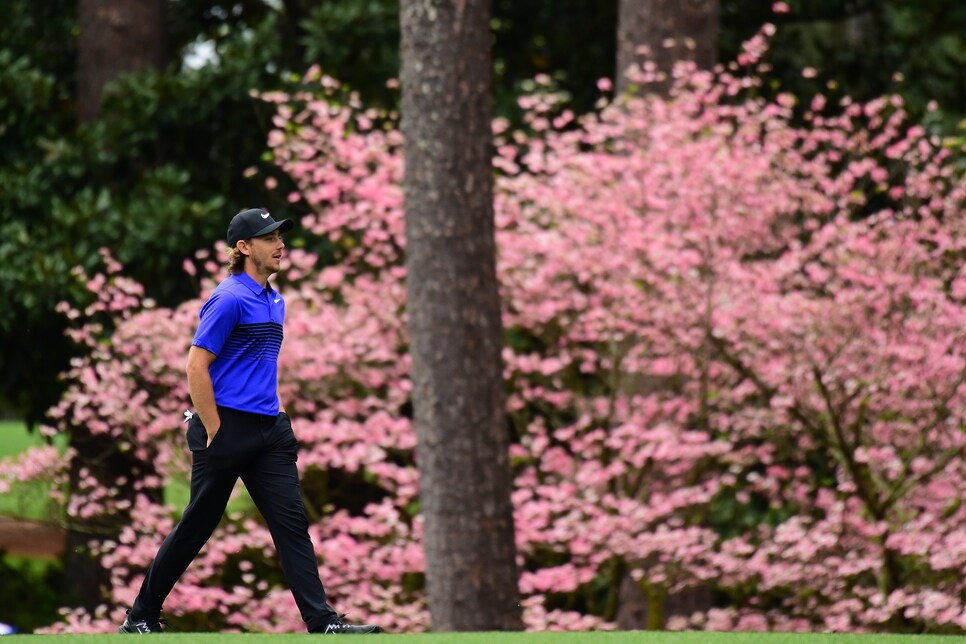 Three years ago, Tommy Fleetwood came to Augusta National as a fan.
"I kind of came with the intentions of being [here] the following year," he said Tuesday. "I had a chance to go, and I thought, I'll go because I just want to see what it's like and when I do come I might not be as awestruck."
He missed out by a spot, finishing 51st in the world prior to the cutoff for qualifying.
This year, he finally made it, spurred on by a runner-up finish at the WGC-Mexico Championship.
His initial take after a couple of practice rounds?
"The first thing that struck me was it's the first course I've ever seen where precision is so important," he said. "Around the greens there's no place like it. … You can see why it's not only power hitters that win, because approach shots to the green, the course can work in your favor as much as it can harm you."
No first-timer has won the Masters since Fuzzy Zoeller in 1979. Guess who Fleetwood is playing with in the Par-3 Contest?
"I thought maybe that might give me some vibes," Fleetwood said. "I'm not going to sit here and say I expect to win. But you never know."
A few favorite pairings the first two days of the Masters: McIlroy playing alongside rookie sensation John Rahm, and Watson and Dustin Johnson being paired. Advice to the third member of that group, Jimmy Walker, don't watch their tee shots. Also, the very deliberate Day with the very quick Brandt Snedeker, who earlier this year was critical of Day's comments about slow play and took him to task. …
Watching the Lexi Thompson-ANA Inspiration fiasco unfold, my immediate thought was how silly it is that a player would be penalized two strokes for signing an incorrect scorecard when they were signing off on all the information they, and officials, had at the time. In the past, she would have been disqualified. Golf fixed that problem, yes, but that doesn't make the solution the best possible one. Golf just can't get out of it's own way sometimes. …
What's the Masters new sparkling new media center like? Imagine a grandiose, luxurious, southern hotel.
Despite what I said earlier about the winner likely coming from the top 20 in the world, this year's tournament has the potential feel of an unexpected winner. It happens every so often -- Mike Weir in 2003, Zach Johnson in 2007, Trevor Immelman in 2008. With cool, windy conditions expected the first two days who knows what the leaderboard will look like. Along those lines, Marc Leishman stands out as a player who performs well in the wind and has played well here before, not to mention won this year. That said, I'm going with Jordan Spieth. So much for going out on a limb.