The Loop
Jason Day's historic run, Tiger Woods' sad splash, and Rickie Fowler's thoughtful gift
Welcome to another edition of The Grind, where we've returned from Ponte Vedra Beach and been forced to change from shorts and short sleeves back into plaid shirts and sweaters. The New York weather this spring certainly hasn't been as hot as Jason Day's play, but at least it was a successful trip. I played night mini-golf at a sports bar, had a beer with Will Wilcox, successfully navigated the 17th hole fans challenge and, most importantly, pushed my streak of eating at the same Chili's during the Players to 30 consecutive nights. Here, I addressed the media about the accomplishment: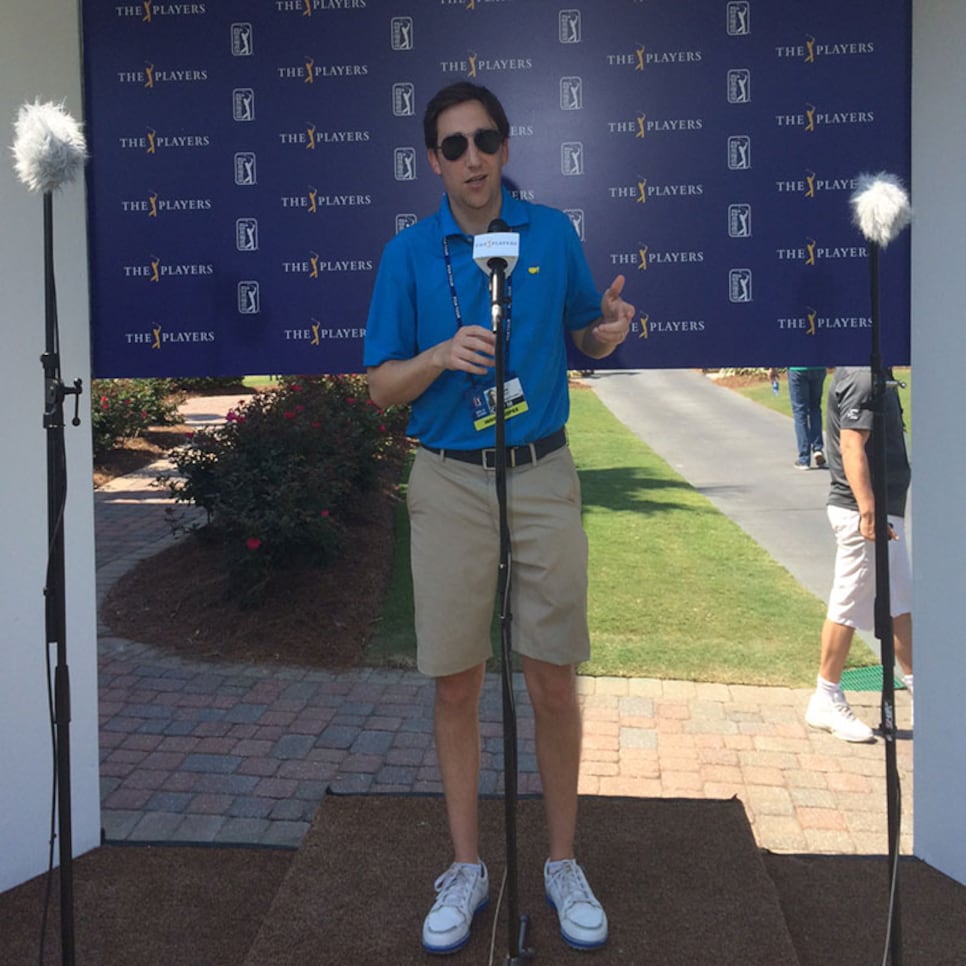 But one man spent more time than anyone on that podium last week. Let's talk about him and everything else that's going on as I try to get over a nasty case of chain-restaurant withdrawal.
Jason Day: In the span of 17 tournaments, Day has basically gone from an underachiever to a Hall of Famer. Day's wire-to-wire win at the Players gave him a seventh win in that span that started the week after a close call at the British Open. Day is now the first Australian to win 10 times on the PGA Tour before turning 30. To put that accomplishment in perspective, Day's boyhood idol, Greg Norman, didn't do that until he was 35.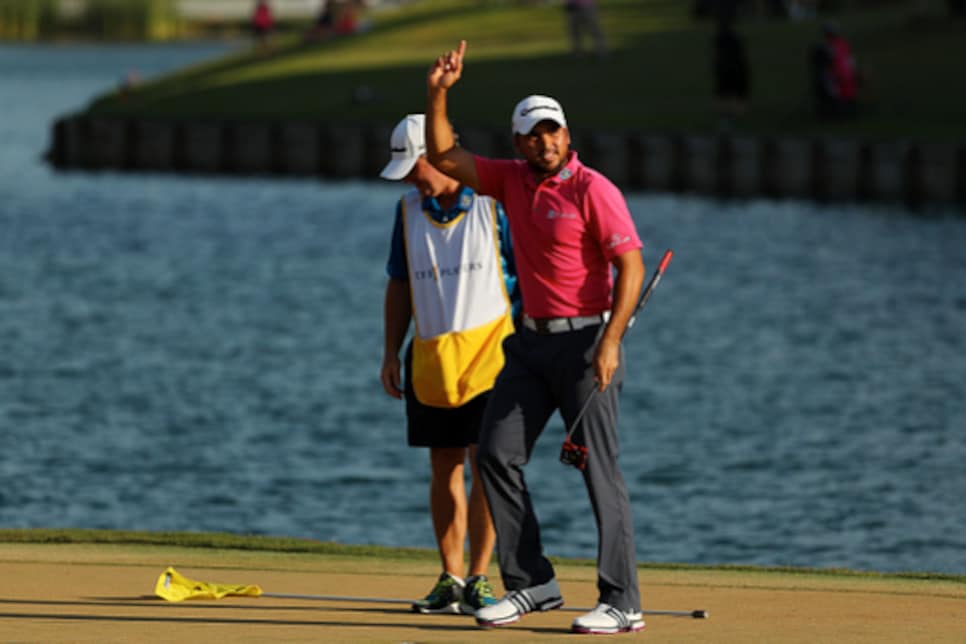 Yep. You're No. 1, Jason. And it's not even close right now.
Ken Duke: An out-of-shape 47-year-old golfer who can hang with the best players in the world? Ken Duke is an American hero. And his Saturday 65 at TPC Sawgrass is the stuff of legend. That beat the field average by 10.59 shots, the largest such differential in tournament history.
Will Wilcox: Another journeyman who became an instant part of Players Championship lore by making an ace on TPC Sawgrass' famed 17th hole on Friday. Wilcox's celebration included sending drinks to the media center and even stopping by to hang with us ink-stained wretches.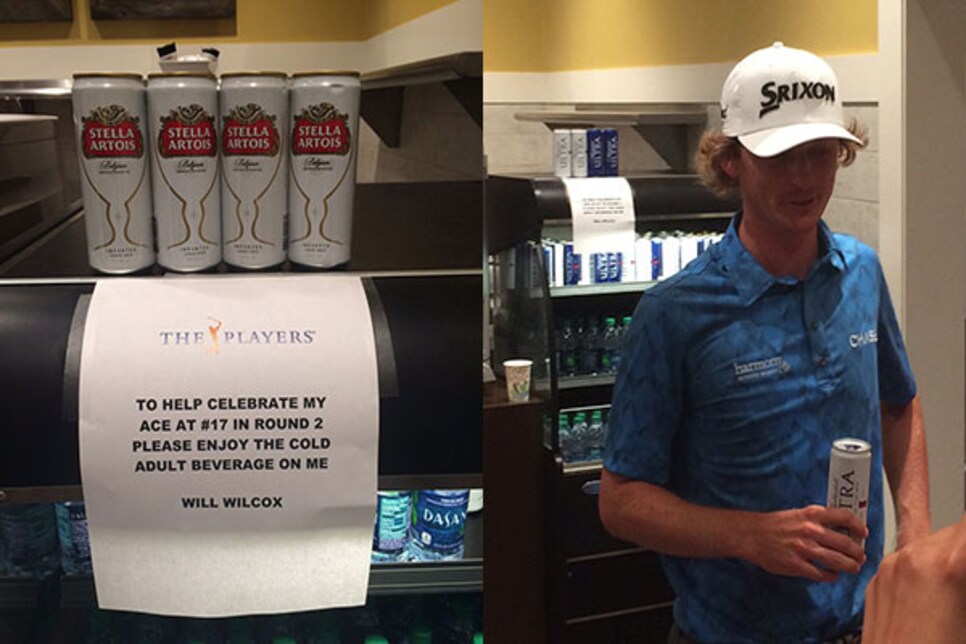 Russell Knox: The Jacksonville resident was the biggest victim of the island green, but also provided the most amazing reaction. Despite hitting three balls in the water on Saturday and making a rather costly 9, Knox kept smiling and then tweeted this:
Speaking of hitting three balls in the water. . .
Tiger Woods: Even in a week of watching the famed island-green 17th at TPC Sawgrass, no one made a bigger splash than Woods. The 14-time major champ was on hand for media day at his Quicken Loans National event and deposited three ceremonial wedge shots into the pond around Congressional's 10th hole.
That's tough to watch. Is it possible he did this on purpose and is just messing with all of us? No, it's not possible. But we can dream, right?
Rory McIlroy's joggers: Rory took a page out of Rickie's book and decided to wear these: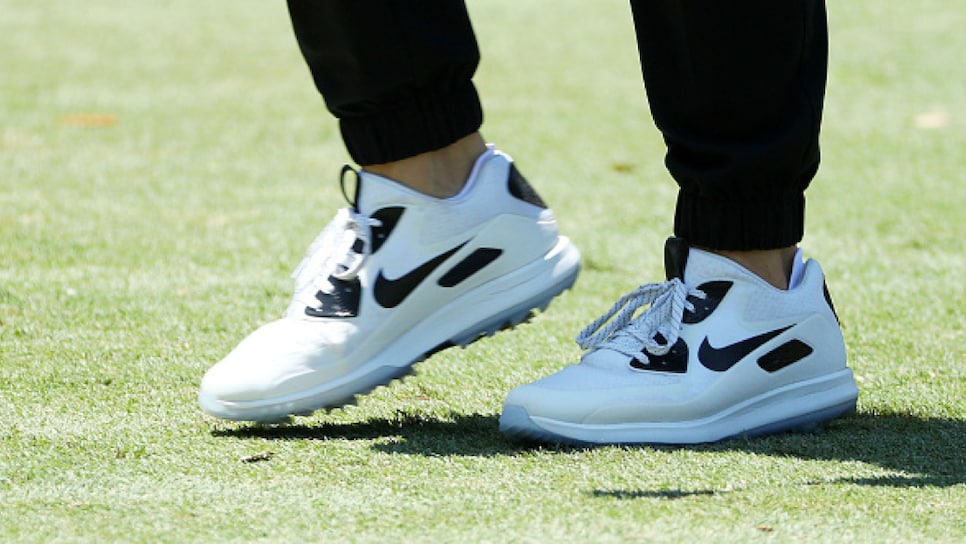 Forget about how they look (but yes, they look ridiculous), Rory's scoring average in joggers at TPC Sawgrass was 73.5. When he wore normal pants? 67. The choice is clear, Rory. Ditch the joggers.
Patrick Reed: Despite all the good golf he's played this season (he leads the PGA Tour with eight top-10 finishes), Reed has been quiet at the game's biggest events. He missed the cut at TPC Sawgrass after finishing T-49 at the Masters, and he's still never had a top-10 in any major or the Players. Not what I'd expect from someone I drafted in the first round (eighth pick overall) of my fantasy draft. Let's pick it up, Patrick, OK?!
Credit-card roulette: I played this dangerous game once. And lost. Of course. Thankfully, it wasn't at Ruth's Chris, though, and not with a big, rowdy group of caddies. But Craig Connelly, Martin Kaymer's caddie, did. Not surprisingly, this was his reaction: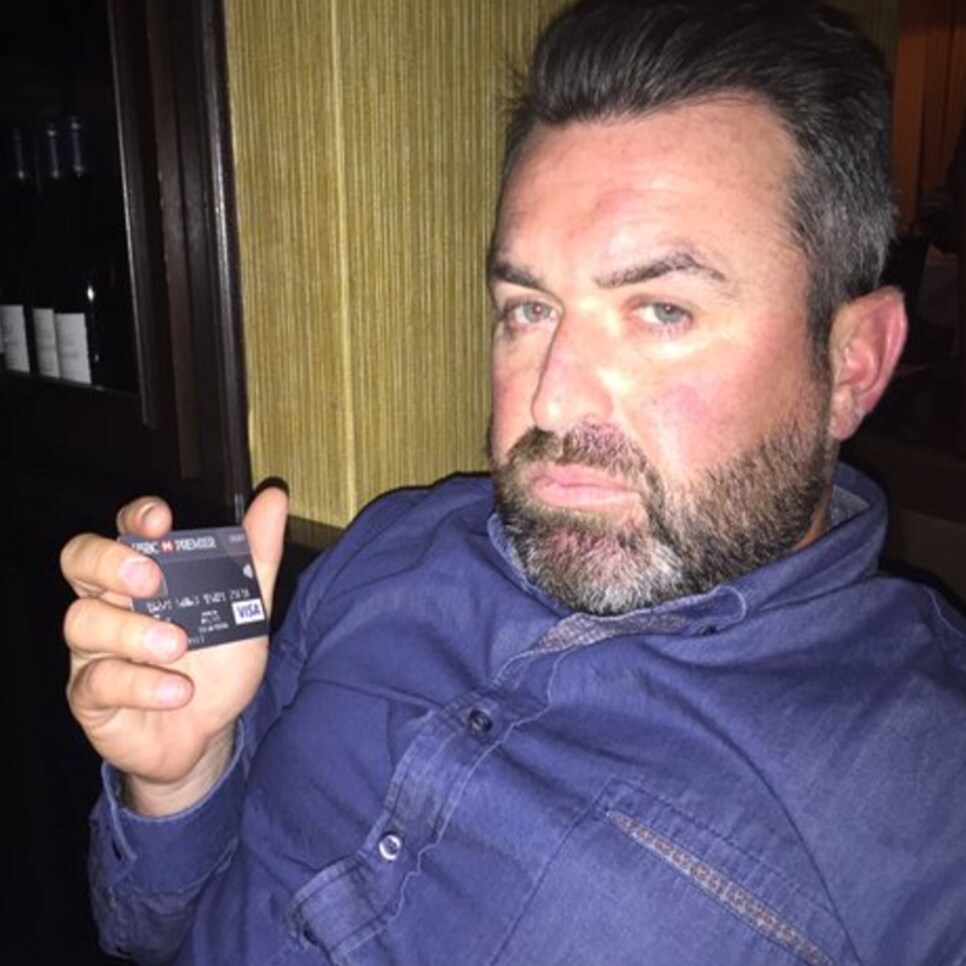 After that, Craig was probably hoping his boss would do a little better than T-39 at TPC Sawgrass.
The PGA Tour heads to Dallas for the AT&T Byron Nelson. Sadly, it seems like you have to put tour pros in a full Nelson to get them to play in this tournament anymore. The field is, well, not great.
Random tournament fact: Hometown boy Jordan Spieth will be there, though. After missing the cut at the Players, Spieth said of the Nelson that he hasn't "really had a chance to win since I was 16, 17." That might be the greatest humblebrag of all time.
RANDOM PROP BETS OF THE WEEK
-- Tiger Woods will win the U.S. Open: 1 MILLION-to-1 odds
-- Jason Day will win the U.S. Open: 7-to-1 odds (Actual odds. Wait, that's it?!)
-- Will Wilcox had the largest bar tab of his life on Friday night: LOCK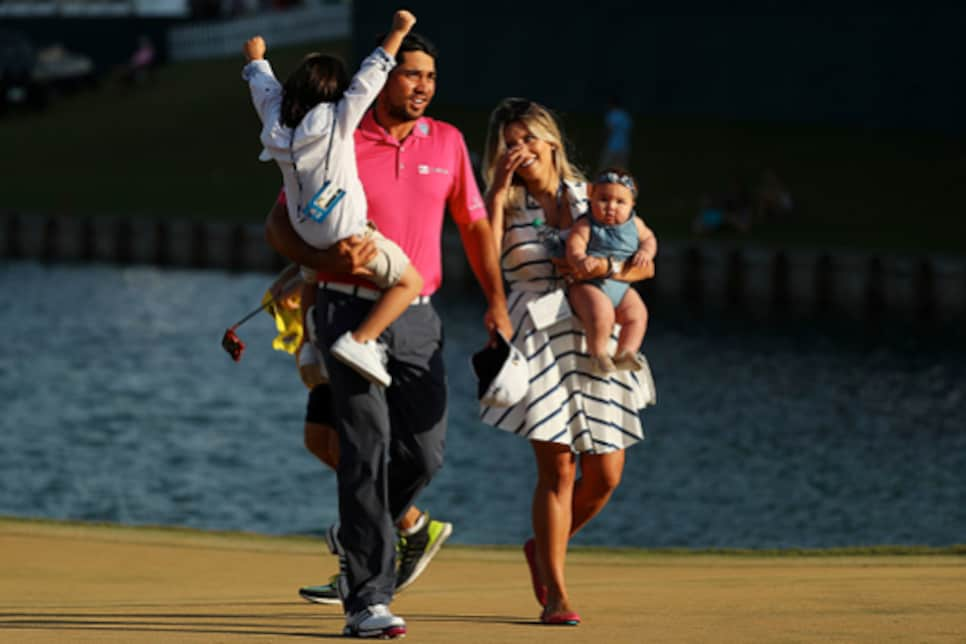 To steal a caption from the PGA Tour: "Happy Days."
Since we all need a Tiger Woods pick-me-up, here's a look back at one of his greatest moments. In LEGO form.
"I've never been more motivated to be No. 1 in the world. I've never been more motivated to try to extend that lead from one to two." – Jason Day. That doesn't bode well for his peers.
__THIS WEEK IN PAIGE SPIRANAC BEING PAIGE SPIRANAC __
Keep grinding, Paige. Keep grinding.
THIS WEEK IN DUSTIN JOHNSON-PAULINA GRETZKY AUSTIN JOHNSON-SAM MADDOX PUBLIC DISPLAYS OF AFFECTION
Looks like we've found the answer to the question: Who is the best lifeguard couple on tour?
Kevin Chappell remained winless on the PGA Tour, finishing runner-up for the third time this season and the fifth time in his career. A check for $1.134 million should help soften the blow. . . . Jerome Bettis was the latest guest on the Golf Digest Podcast. Listen here to hear the Hall-of-Fame running back talk about playing golf with Tiger Woods and taking on Oakmont Country Club. . . . And finally, thanks to Rickie Fowler for giving each press member at the Players once of these as a thank-you in honor of his 2015 victory: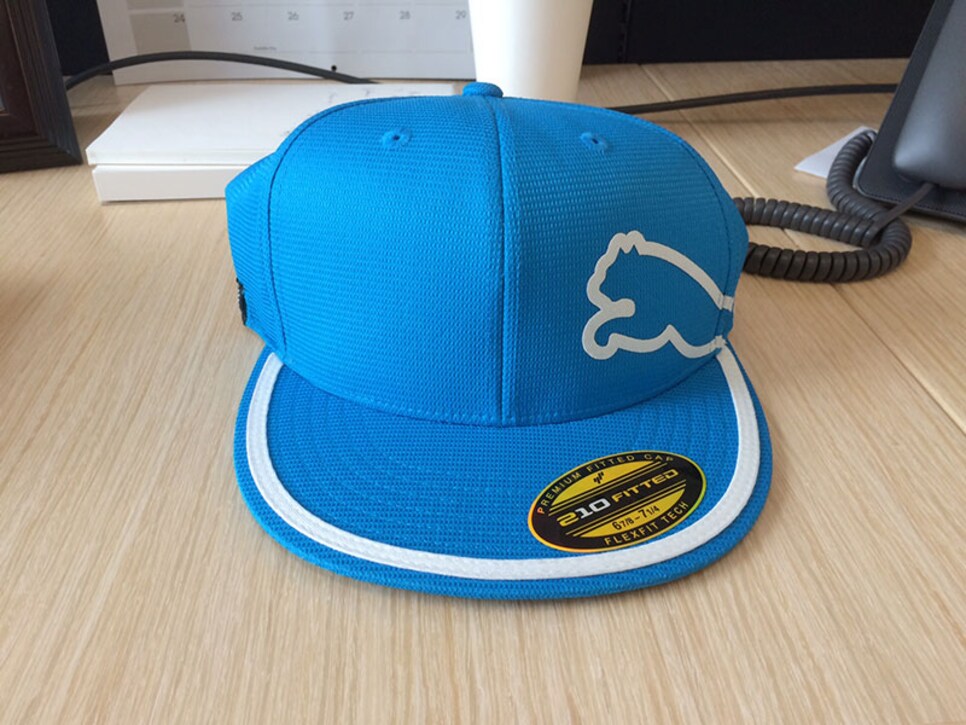 Martin Kaymer gave chocolate-covered pretzels the year before. Advantage: Not sure.
RANDOM QUESTIONS TO PONDER
How long can Jason Day keep this streak up?
How long can I keep "The Chili's Streak" up?
Can I pull off a flat-brim?