The Loop
Jason Day wins another PGA Championship! (At least, that's what some fans thought on Saturday)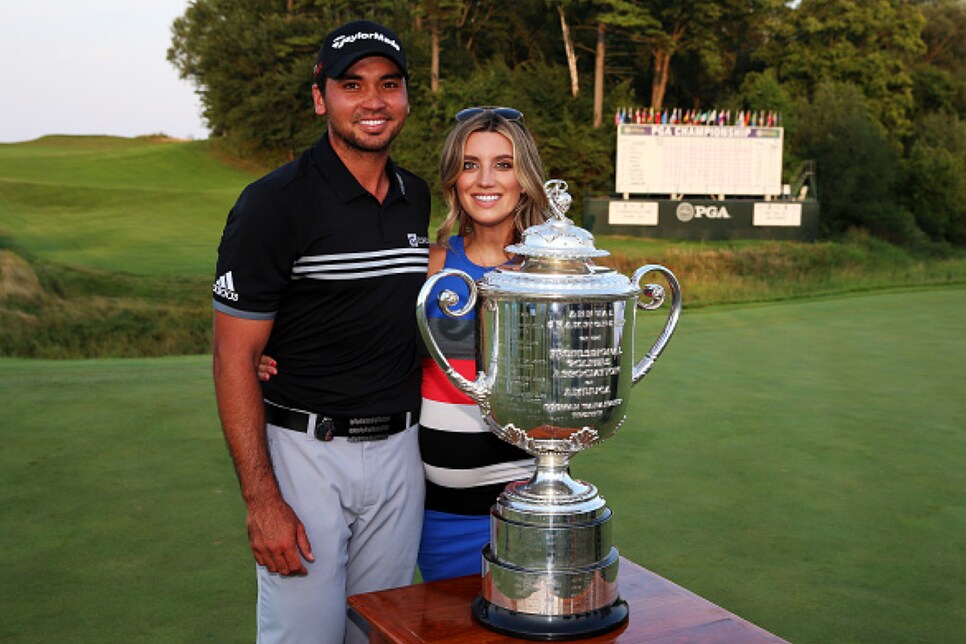 SPRINGFIELD, N.J. -- Jason Day never teed off on Saturday thanks to a weather delay that postponed the third round at the 98th PGA Championship. Yet he won another Wanamaker Trophy according to many people who were tuned into CBS. With no live coverage to show, the network spent much of the afternoon re-airing last year's PGA at Whistling Straits, and, well, cue some clueless tweets: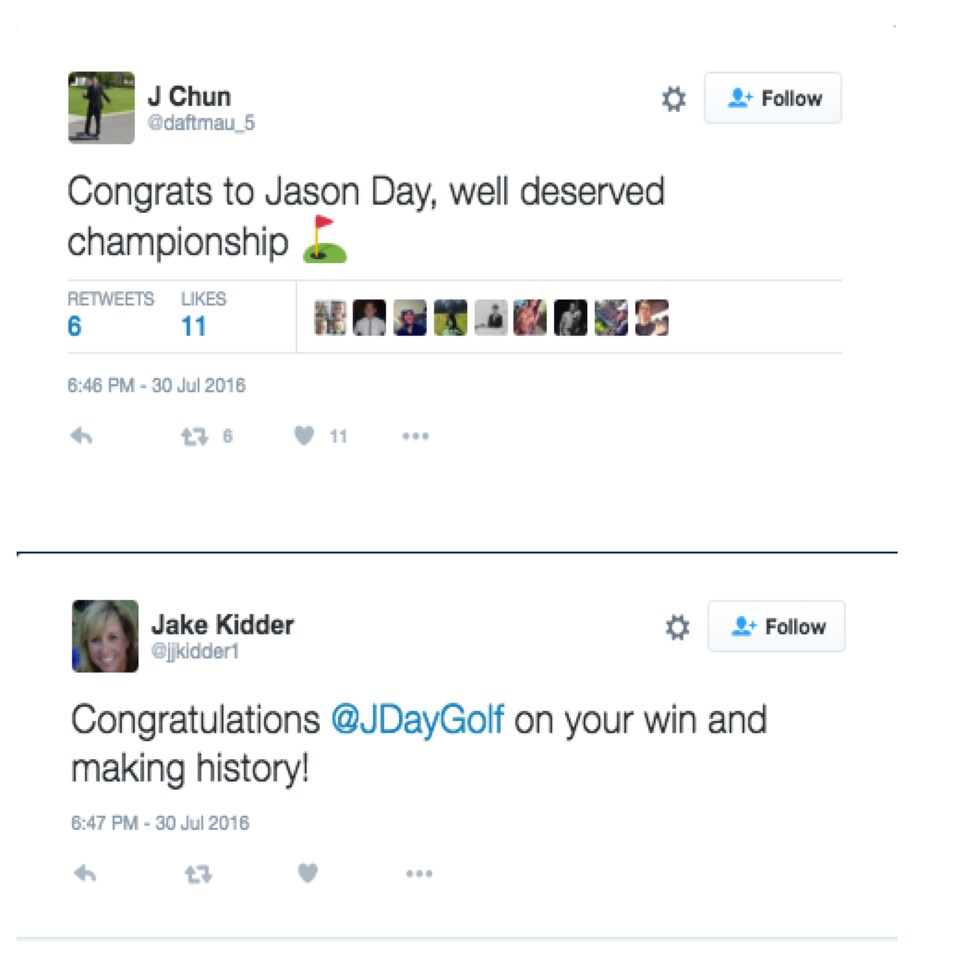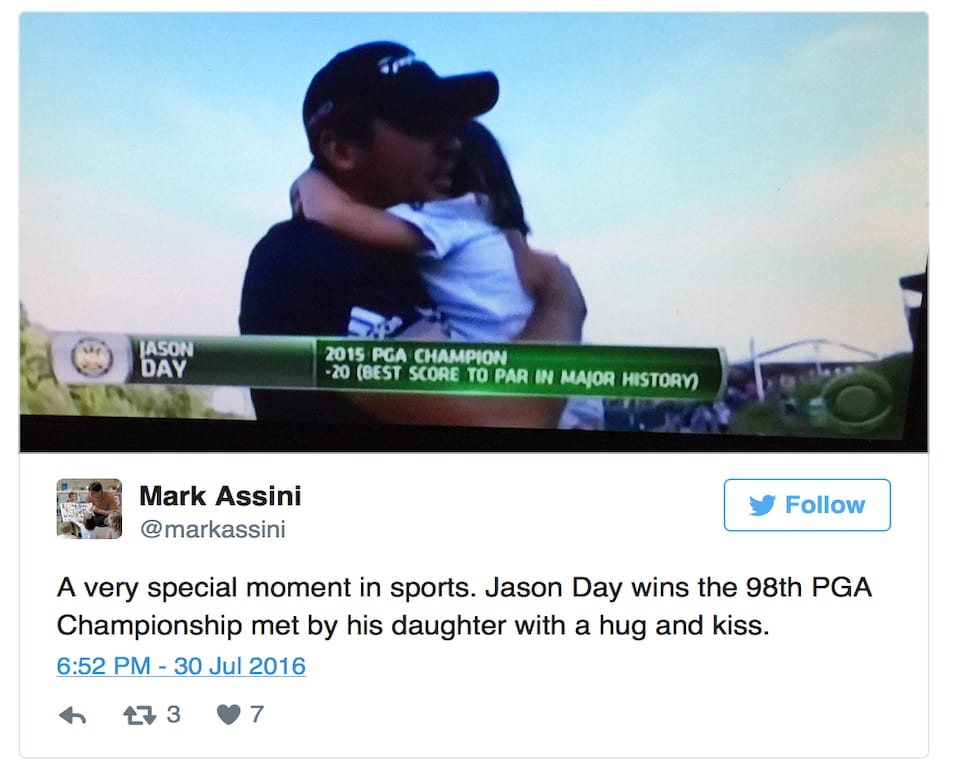 Some are even still up on Twitter as of Sunday morning!
First of all, pro tournaments don't end on Saturdays. Secondly, Wisconsin looks nothing like New Jersey.
Still, we feel for golf fans who were excited to watch the third round of this year's event only to never see the leaders tee off. And to be fair, CBS showed a LOT of last year's tournament. Hopefully, the network will get to show enough of this year's tournament on Sunday to crown a new champion.