The Loop
Jason Day to Tiger Woods: 'At 40, I don't want to be walking around with a cane'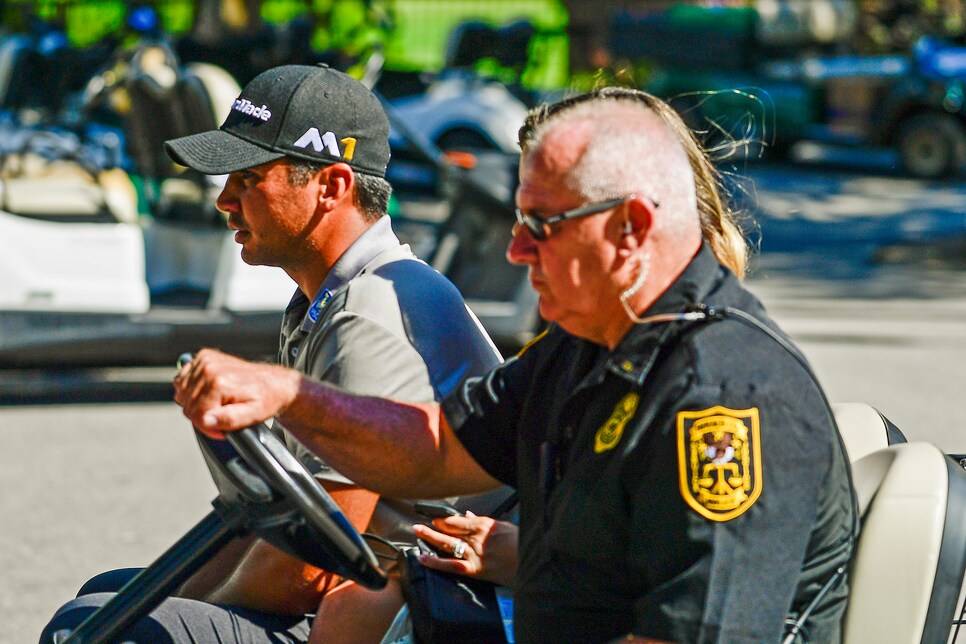 LA JOLLA, Calif. — Long is good in golf, but longevity is better, which was a topic of conversation recently between Jason Day and Tiger Woods.
Day, No. 1 in the World Ranking, is attempting to find a way to retain the skills that carried him to No. 1, among them the ability to launch the ball miles, without sacrificing his health.
"I was talking to Tiger about this the other day," Day said at Torrey Pines Golf Course here on Tuesday. "I said I want to win as much and I want to be successful and all that stuff, but at 40, I don't want to be walking around with a cane.
"There's nothing like having your health and being able to wake up in the morning and just jump up and not even have a care in the world that your body's injured."
Day, who is making his second start of the year in the Farmers Insurance Open this week, is concerned about his back, which caused him to withdraw from the Tour Championship last September and shut his season down until the SBS Tournament of Champions earlier this month.
For a decade he has done 3D testing on his swing, which now tells him it has changed.
"The swing has gotten longer," he said. "When the swing gets longer you've got more turn, and when you turn more, the ball's gong to go for. But unfortunately, when you do that you create more torque on the back. I'm trying to shorten the swing now, trying to make it more compact. That said, you may lose a little bit of distance.
"There has to be a balance between that. Obviously hitting it longer is good. But, once again, if I keep going the way I'm going, I don't even know if I'll make it to 40."
Well, he was talking to the right man, who has had his own debilitating back issues. Woods, with whom Day is paired (along with Dustin Johnson) in the first two rounds, will be making his first PGA Tour start since August, 2015. He was 39 then.