The Loop
Jason Day says there was no way he was stopping LeBron James from crashing into his wife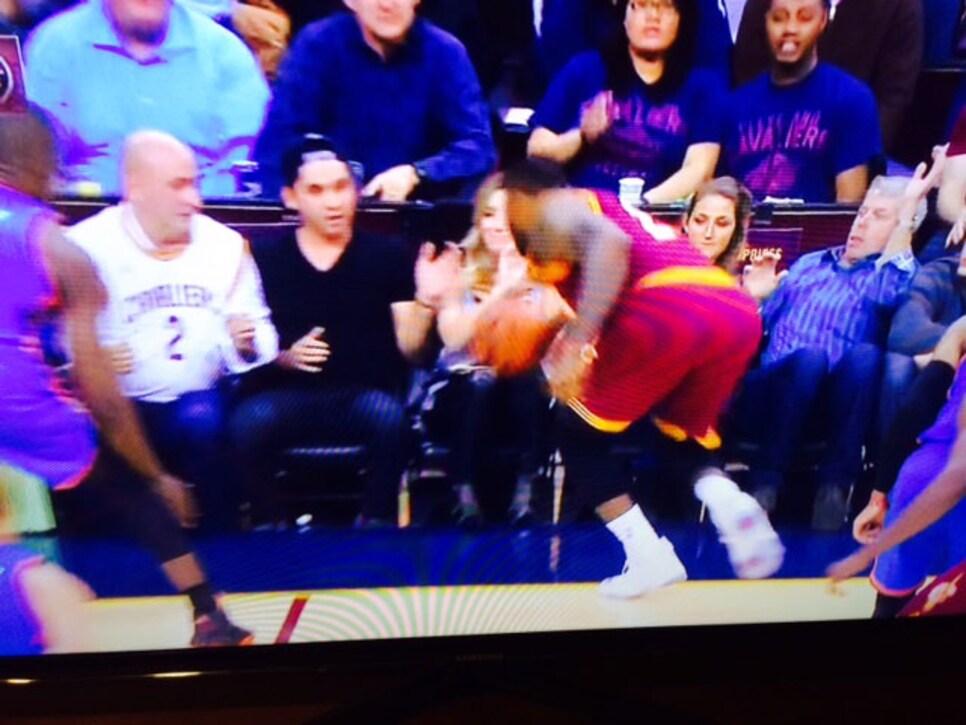 It didn't take long for Jason Day to get asked about LeBron James in his return to competitive golf. One question, in fact.
Day wrapped up some opening remarks at his pre-tournament press conference at the Hyundai Tournament of Champions by saying, "To be able to take that time off, it got a little bit boring after about a month, but finally got through it and I'm here and I'm looking forward to starting the year." That led to this exchange:
Q. Wasn't boring when you went to the Cavs game. JASON DAY: You know what, I knew that was going to be the first question. (Laughter).
A few minutes later, Day was asked to give a rundown of what happened when a running LeBron crashed into Day's wife Ellie while trying to save a ball from going out of bounds at a Cleveland Cavaliers game on Dec. 17. The frightening incident cause Ellie to stay in the hospital overnight, and caused some fools to criticize Jason for not doing enough to protect her.
"It's just amazing how fast the guys are. Really, people that think I should have jumped in front of Ellie; they must have the fastest reaction time. I'm trying to learn how to get my arm in front of Ellie every time now. But it's amazing how quick it happened. You're sitting there, and you know things have happened in the past with guys going into the crowd and stuff, but you're not really expecting it, Day said. "All of a sudden, we see a ball come down and across and I go to kind of put my hand, because I, you know, thought it was going to go out-of-bounds and I was going to throw it back to someone. All of a sudden it comes flying from the side and no one knows what to do and he just jumps. And the photo -- the photo didn't do it justice. The photo that was going around, I was like this, and maybe it wasn't even where I really was --
Q. That was a good reaction. JASON DAY: Well, I mean, you don't, what's this going to do? It happened so quick, I'm going to do that? I'm not going to stop a 260-pound guy that's 6-8 running full speed. Ellie took it like a champ, though. (Laughter).
No you're not, Jason. No you're not.