The Loop
Jason Day was at the game for the Packers' Hail Mary -- and he looked just as surprised as anybody
Jason Day skipped this week's Hero World Challenge in the Bahamas to be with his wife following the recent birth of the couple's second child. Totally understandable.
Not as understandable? Making a trip to Detroit in December instead. Well, so he went to the Motor City to see a Thursday night game between the Detroit Lions. And the Green Bay Packers when you're the No. 2 player in the world, you get pretty good seats. Sort of. How about standing on the side lines?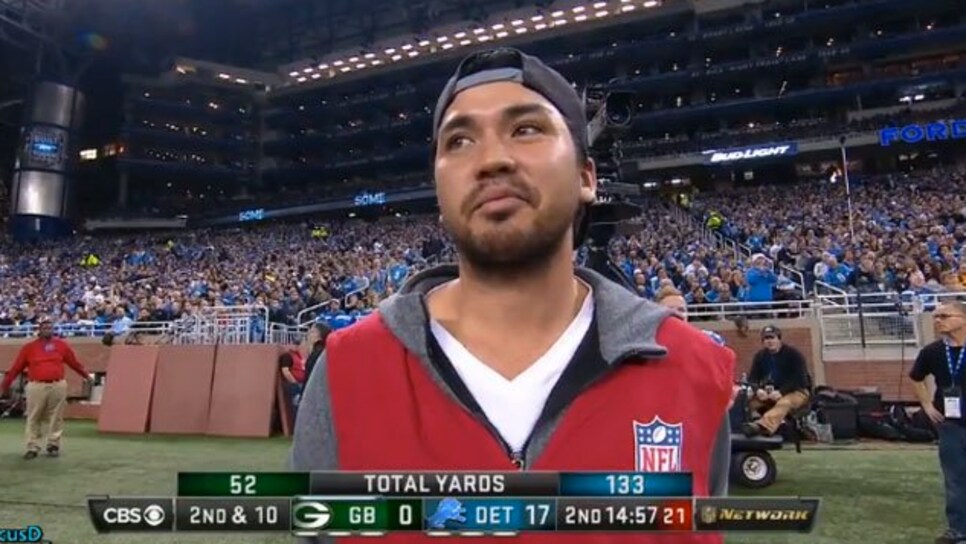 Not a bad spot. In case you missed it, the Packers wound up winning 27-23 on a 61-yard Hail Mary with no time remaining -- the longest pass play to end a game in NFL history. And it looks like he was just as shocked by the finish* as everyone else in the building.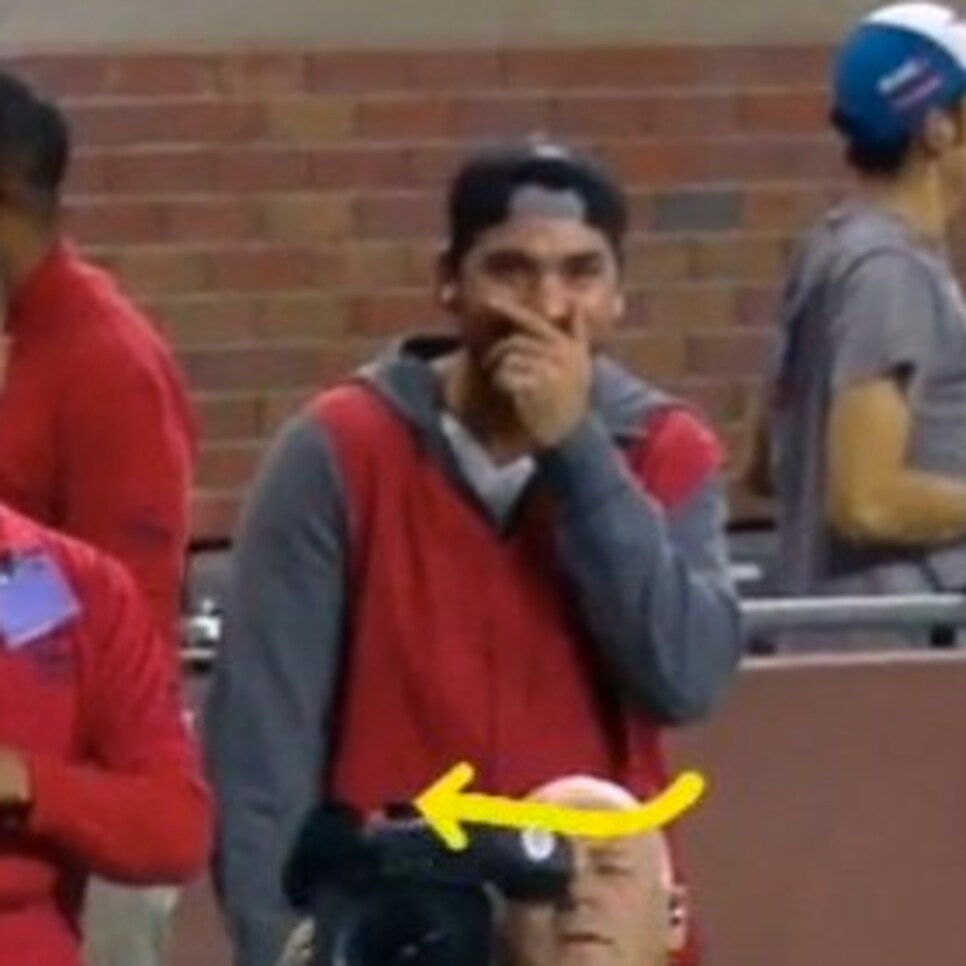 *OK, so that reaction actually came after a Calvin Johnson touchdown catch in the first quarter, but we figure he had a similar look at the end of the game.