The Loop
Jason Day fights fatigue, remains in the mix at the Barclays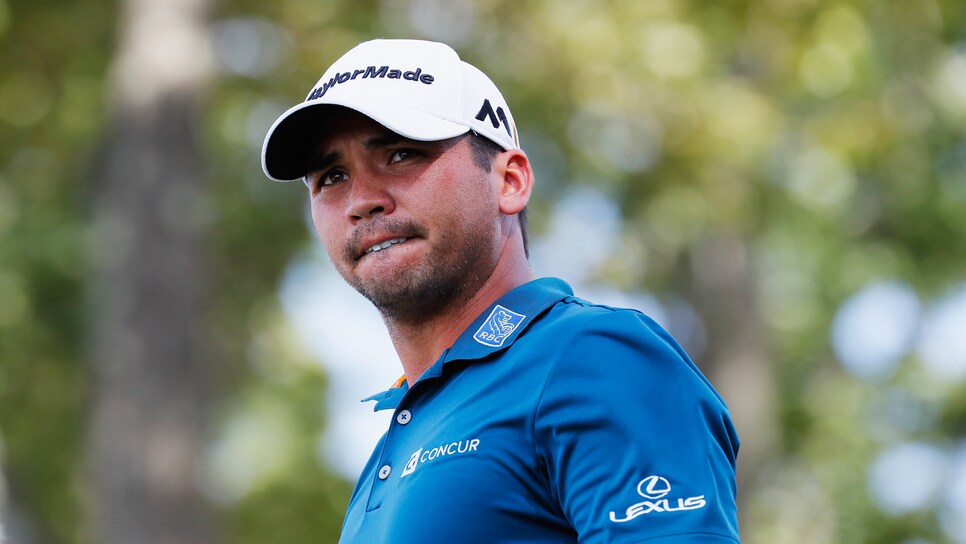 FARMINGDALE, N.Y. -- Jason Day's recent career has been a compilation of miring injuries and ailments, often well-detailed by the media and used as part of Day's fight toward the riches and rewards of golf. The Barclays began as just another entry in the journal of Day's health struggles on the course, and he looked to persevere as he usually does.
After finishing Thursday's round at three-under par 68, two strokes off the lead, the World No. 1 and defending champion at the Barclays said he felt "a lot more tired than I expected." He referred to the venue, Bethpage Black, as "a pretty big walk," contributing to fatigue that may have affected him mentally.
It didn't help that Friday's weather forecast was sunny and above 90 degrees, forcing Day and the rest of the field to play in sweltering heat.
Of course, this is far from the first time Day has let a long 18-hole trek get the better of him. There was, most notably, the collapse on the ninth hole at the 2015 U.S. Open from vertigo. There was also another less serious case of vertigo at the 2015 Open Championship, a back injury at last year's Barclays, and more back soreness at this year's WGC-Dell Match Play.
Of these four tournaments, he won two of them and finished in the top 10 in the other two. So fighting his body and succeeding is nothing new for Day, and something he tried to prove yet again on Friday at Bethpage.
"Yeah, just go grind it out," said Day. "There were a couple times today where it was hot and sticky and you're just grinding it out. You're just like, I don't know if I can grind it out anymore. If you get past today, you'll come out tomorrow, hopefully everything will be better. Get some good rest tonight and get into it tomorrow."
Day opened his round up with birdies on five of his first seven holes, to overtake Patrick Reed for sole possession of the lead at eight under par.
His round took a turn almost immediately, with a bogey and a double bogey to finish the front nine. Entering the back nine, Day recorded a couple more bogeys along with a birdie, bringing his 18-hole score to one-under 70.
"The tee shot on nine was poor," said Day. "And then you miss a few anywhere on 10. I think the only good place to miss is the bunker. If you miss in the rough, there's no way of holding that green, and then you're trying to save yourself."
Yet, he was able to stay under par for the round, and he is even in the mix -- tied for fifth at four under, four strokes back of the lead.
Aside from the heat, Day's driving was also an issue. He ranked 37th in driving distance for the round, but tied for 98th in driving accuracy, hitting just six of 14 fairways.
"I feel like I'm really close. I mean, the driving hasn't been spot on, but I know the reps that I've done prior to this hopefully will catch up to my game and I'll start driving it a bit better," he said.