The Loop
Jason Day announces new Nike deal with Instagram post/ad
In a move that won't garner quite the attention of Rory McIlroy changing to Callaway golf clubs, Jason Day's change to Nike gear became official on Sunday. The World No. 1 announced he's switching to the Swoosh -- what had been one of the worst-kept secrets in golf -- with this Instagram that could double as a Nike billboard:
Well, Nike executives would probably want their logo to be a bit more prominent than the pair of Lexus SUVs, but that's a good slogan, at least. Here's a more Nike-centric photo sent in a press release from the apparel company announcing the new deal: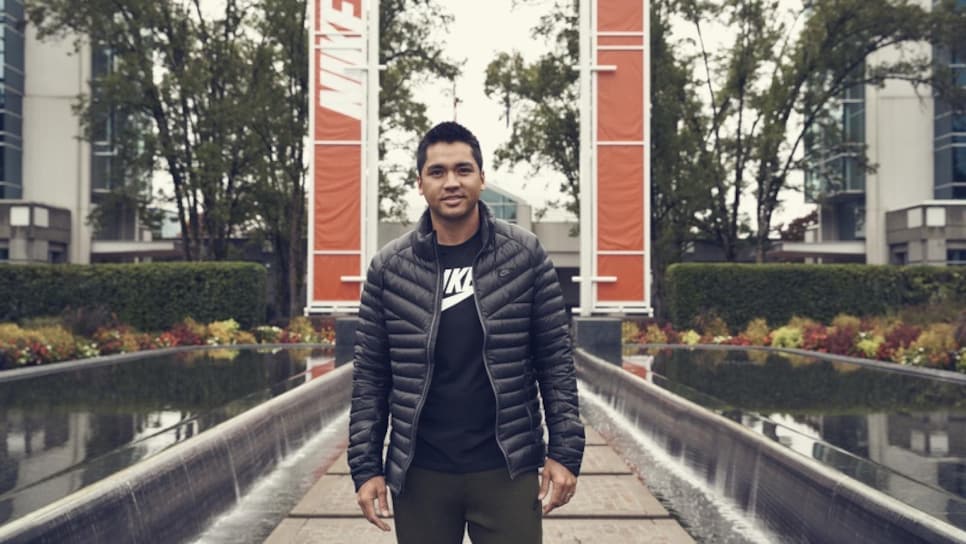 ESPN's Darren Rovell first reported Day would switch from TaylorMade-Adidas apparel and footwear in September. A week later, TaylorMade re-signed Day to an equipment deal. Nike announced it was exiting the golf club business in August.
Day will be outfitted with Nike apparel at this week's Tournament of Champions in Kapalua.
"Joining Nike is a dream come true," Day said in the press release. "The brand is synonymous with the world's best athletes. I'm honored and can't wait to be part of the team and working closely with Nike to take my game, and the sport of golf, to even higher levels."
And here's what Day had to say at the Tour Championship about re-signing with TaylorMade and about the Nike rumors:
"Obviously, we're renewing with TaylorMade, and it's been -- I think I've been with them 10 years, since I turned professional. It's been amazing," Day said. "To be able to renew and play the equipment and be successful with that equipment and know that equipment, I'm very excited about it.
"On the apparel, shoe side, I don't have anything to share right now, but I'm really excited about the future. That's all I have to kind of say right now."
Well, the future is now. And now we know for sure that Day will be Swooshed up in 2017 and beyond.