The Loop
Jason Day and Rickie Fowler announce they'll team up at the Zurich Classic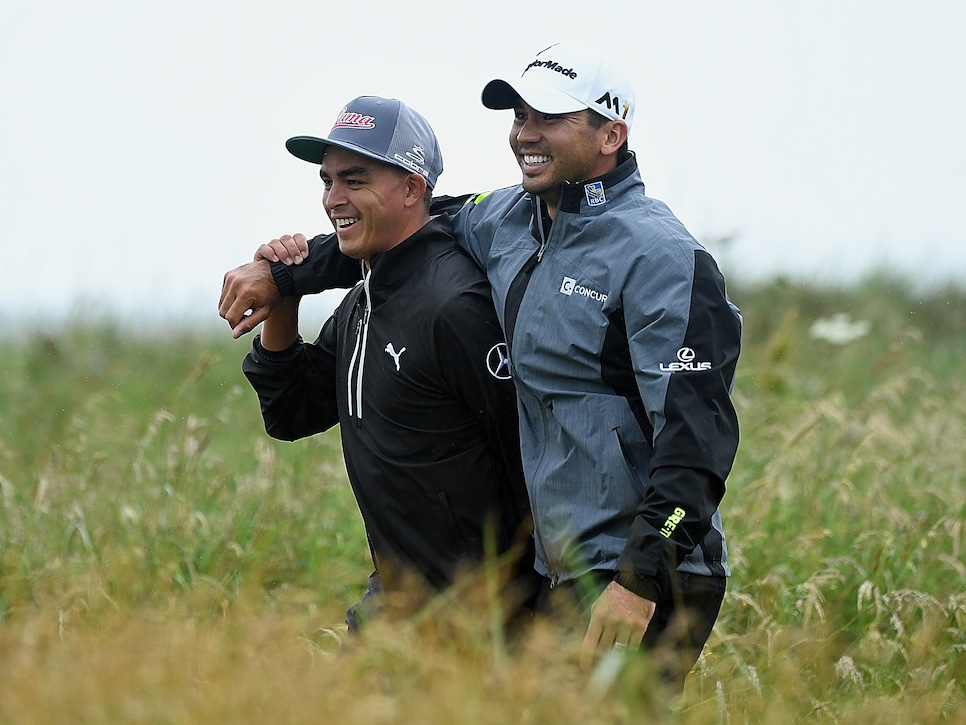 Less than a week after a report surfaced that the Zurich Classic would be switching to a team format, the PGA Tour announced the change was official ... along with unveiling two big-named pairings. Rickie Fowler and Jason Day will play together in the event, and Justin Rose and Henrik Stenson will also be partners. Talk about forming a couple of super teams.
Day, the top-ranked player in the world, has been sitting out due to a back injury, but is expected to return well before the April 27-30 tournament in New Orleans. Fowler, is coming off a shaky second half of the 2015-2016 season in which he wound up becoming a scrutinized Ryder Cup captain's pick. Regardless of their form, though, these two will draw massive crowds at TPC Louisiana.
And so will the tandem of Rose and Stenson. Each with a major championship on their resumes, the two battled for a gold medal at the Rio Olympics before Rose won with a closing birdie. Considering their stellar track record as Ryder Cup teammates, they have to be considered the favorites at this revamped PGA Tour stop.
The Zurich Classic will still be a four-day event, but it will feature 80 two-man teams. There will be a round of foursomes (alternate shot) and four-ball (best ball) to determine the 35 teams that make the cut. Then there will be another round of each format on the weekend.
Both members of the winning team will be credited with an official PGA Tour win and 400 FedEx Cup points. Both players will receive the usual two-year exemption on tour and spots in the PGA Championship and the Tournament of Champions in Kapalua. The win will not mean an automatic Masters invite, however.
Despite the tournament still being five months away, it's already generated more buzz than ever before with this change. And now, we wait to hear what other teams will emerge for the PGA Tour's first official team event since 1981.
In the meantime, there have been several teammate offers extended on Twitter, including Wesley Bryan to Tiger Woods:
And Seamus Power to Rory McIlroy:
Those pairings are probably long shots, but based on the two actual teams thus far, it looks like golf fans are in for a treat.