The Loop
Jason Bohn, who suffered heart attack last season, returns to Honda Classic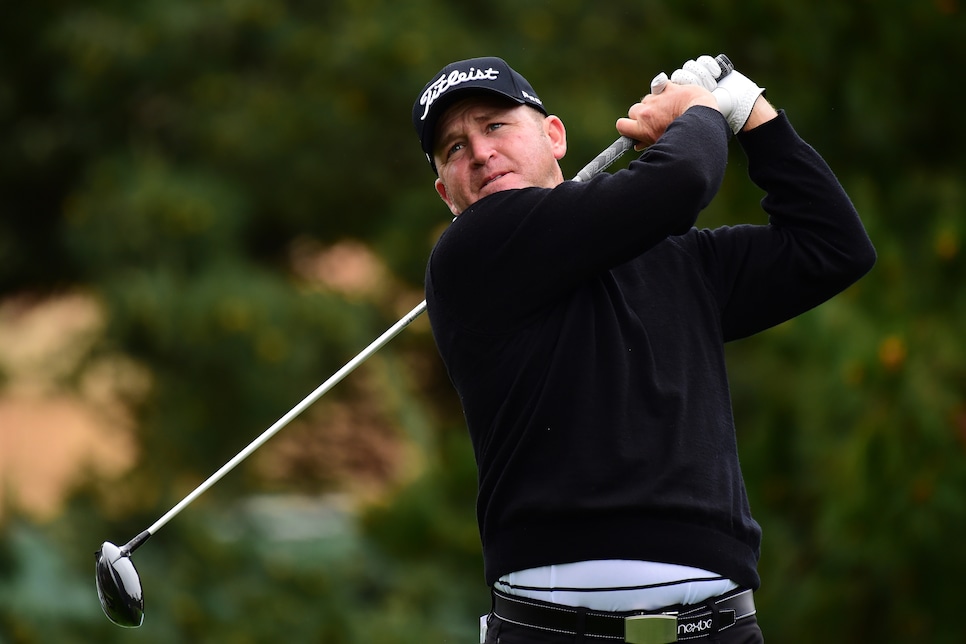 The 2016 Honda Classic was the scene of one of the scariest moments on tour last season. After finishing his second round at PGA National, Jason Bohn complained of chest pains and was soon taken by ambulance to nearby Palm Beach Gardens Medical Center. Although the tour initially issued a statement that the then-42-year-old had suffered a mild heart attack, Bohn revealed the next day his incident was a "major attack," telling Golf Digest's Tim Rosaforte that his left anterior descending artery was 99-percent blocked. "That's the major artery, also known as the widow maker," Bohn said via text.
Doctors were able to insert a stent in Bohn's heart, opening the congested artery. The two-time PGA Tour winner returned to golf seven weeks later at the RBC Heritage. Unfortunately, Bohn's early-season momentum -- he had three top-three finishes before the Honda -- had left; in 13 events in return, Bohn missed the cut seven times, never finishing inside the top 30.
But to base Bohn's success by his box scores is misguided. That the Alabama product was playing at all was a miracle in itself. Now, a year later, Bohn returns to PGA National for the first time. As he told the Golf Channel's Randall Mell, the experience is not lost on him.
"So I've got to tell you, it was a little bit eerie getting to the driving range today," Bohn said to GolfChannel.com. "I couldn't wait to get back here. I couldn't wait to play."
Bohn said the heart attack was "probably one of the best things" that has happened in his life. The scare prompted his mother to get checked, a visit that saved her life.
"My mother after my heart attack went and she started to get herself checked out," Bohn said last April. "She's a very healthy woman, aged 72. All her lipids looked good, everything was really good. She went in for a stress test a week ago Thursday, and they wouldn't let her out of the hospital. Last Monday she had triple bypass surgery."
Better yet, Bohn has a planned trip to Palm Beach Gardens Medical Center on Wednesday to thank those who saved his life. Bohn, who has made six of nine cuts this season, will tee off on Thursday at 11:55 a.m.