Goff Digest
Jared Goff is one of the three worst teams in NFL history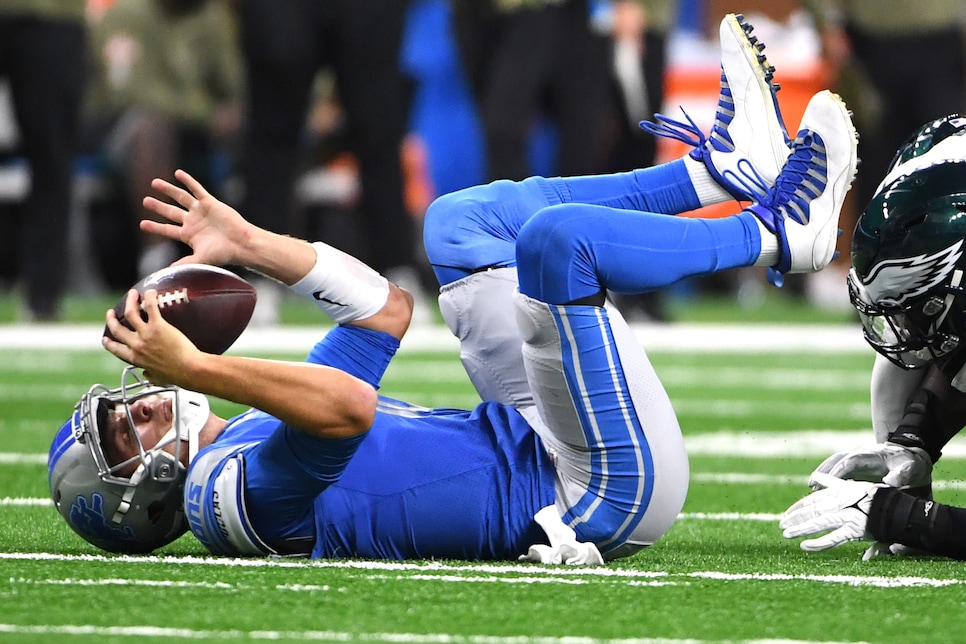 That's a weird headline, we know. But it worked. You clicked this article, and now we can dive into the abominable world of Jared Goff, still searching for his first win without coach Sean McVay.
At the time of this story's publication, there have been 16,960 games in NFL history. In technical terms, that's a lot of games. In all that time, there have been two winless teams with 16 games played … well, now three. Sort of. The one-man squad of Jared Goff is now 0-15-1 in games NOT coached by Sean McVay after Sunday's less-than-stellar tie against the reeling Pittsburgh Steelers. Truly a game for the ages.
The McVay-less Goff has joined the 2017 Cleveland Browns—a team that had a QB depth chart of Kevin Hogan, Cody Kessler and DeShone Kizer—and of course the 2008 Detroit Lions in the pantheon of winless teams. To make matters worse, not only has the Lions quarterback thrown zero TDs in three of the last four games, he's making $25.6 million this season.
His backups, however, are David Blough and Tim Boyle (on the IR), so it looks like we'll be seeing plenty more of Goff in 2021-22. Let's take a look at one of the better throws from his recent 14-of-25, 114-yards masterclass.
No one's pleased. Lions fans are distraught as always. Coach Dan Campbell is pacing the sidelines tearing up wanting nothing more than a single victory. Even Terrelle Pryor, who's been out of the league since 2018 and hasn't been thought of since then, is calling for Goff's job on Instagram.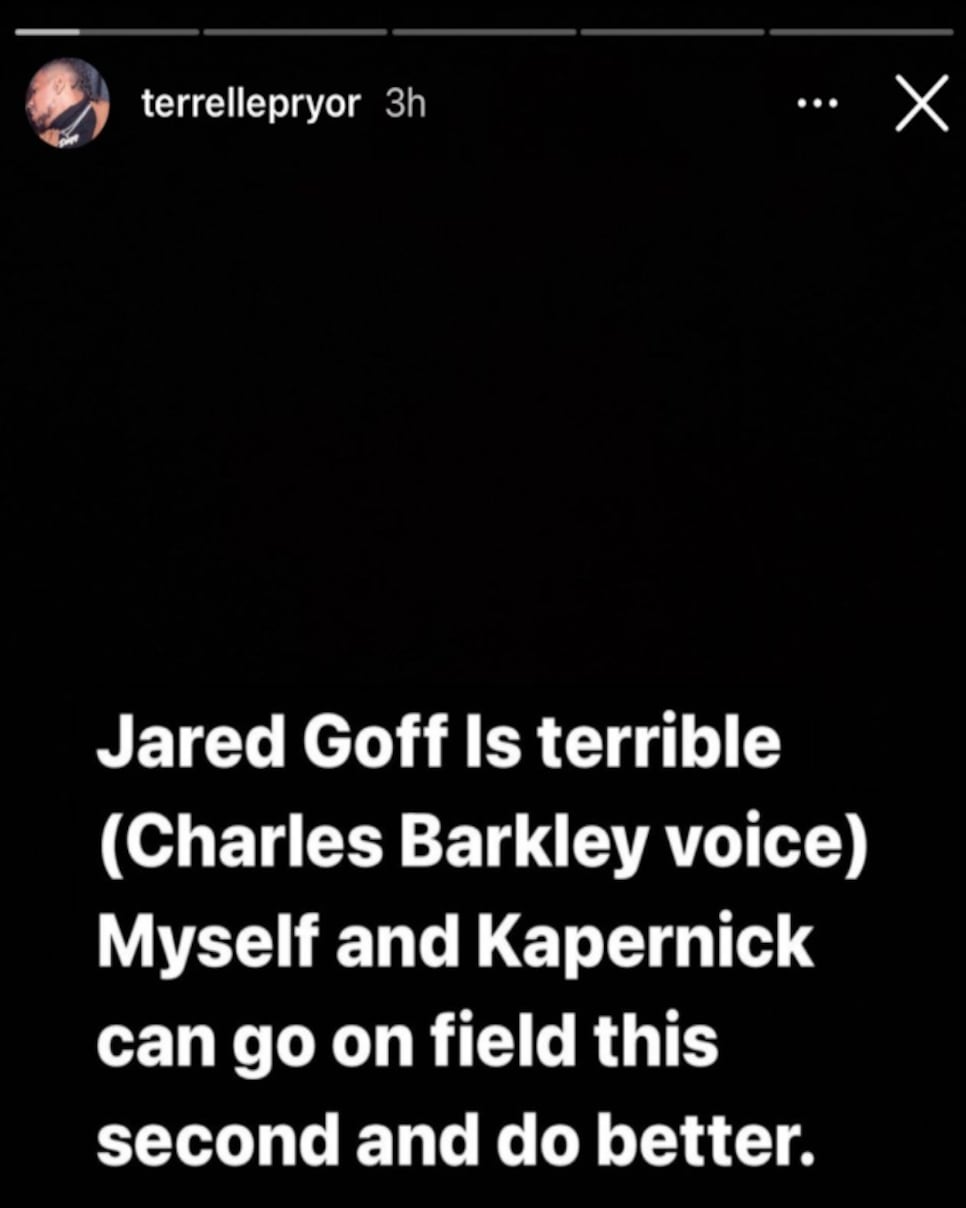 Things are bleak and chaotic and depressing. In other words, it's another run-of-the-mill season for the Detroit Lions.