FIRE PIT COLLECTIVE
The doctor didn't order a resilient amateur career, but that's exactly what Jamie Freedman has done
Editor's Note: This article first appeared in Fire Pit Collective, a Golf Digest content partner.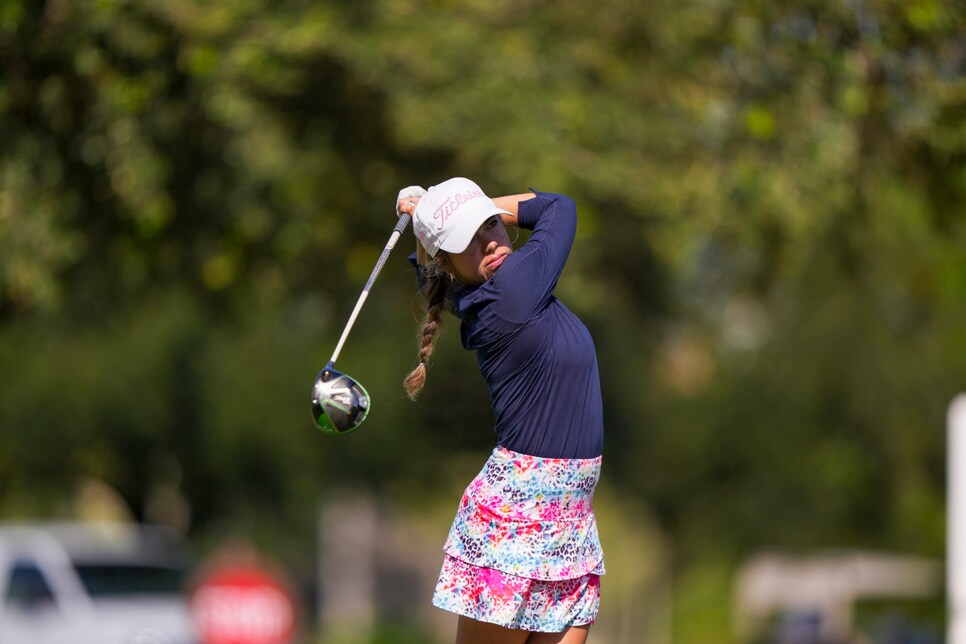 Jamie Freedman plays her tee shot at the seventh hole during the the round of 32 at the 2022 U.S. Women's Mid-Amateur at Fiddlesticks Country Club (Long Mean Course) in Fort Myers, Fla. on Tuesday, Sept. 20, 2022. (Darren Carroll/USGA)
Darren Carroll
A year of no physical activity. That was a tougher pill for a 13-year-old Jamie Freedman to swallow than the pain meds after her spinal fusion. The golfer, gymnast and dancer suffered from a 63-degree curvature of her spine, with chronic pain an everyday reality. After a year spent in a hard back brace for 23 hours a day, Freedman's scoliosis became so severe that surgery became a necessity.
"I don't know too much about golf, but I don't know if you'll be able to play after this," her surgeon cautioned. Two rods and 20 screws later, Freedman began her recovery, learning to walk again the same day of her operation.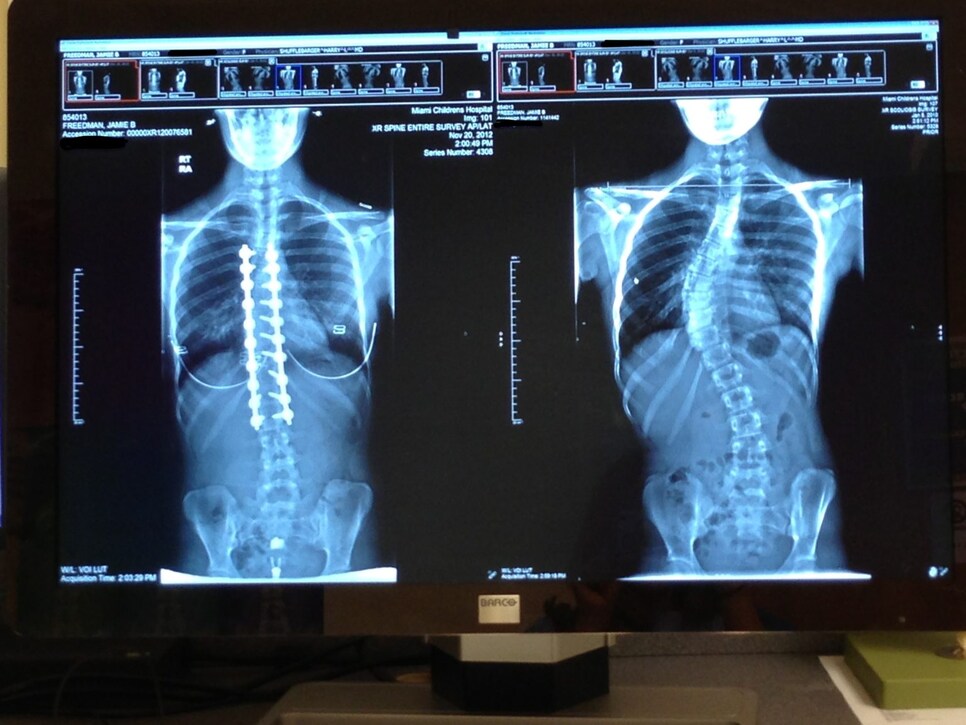 Freedman's post-op spine (left) and pre-op spine (right).
The antsy teen obeyed for two weeks, but she couldn't bear the thought of her clubs sitting untouched in her family's garage any longer. Home alone, the teenager snuck into the garage and started swinging, much to her dad David's horror once he arrived home from work.
"Look, Dad, I can swing a club!" she demonstrated. All she needed to do was turn a little bit, she reasoned. She recalls her father almost falling off of his chair in complete shock.
"I just didn't like that some old man told me I couldn't do it," she said. Six months later, she was cleared to continue playing junior golf — as she had since she was 4-years-old. The product of a man she lovingly calls a "crazy golf dad," Freedman's baby crib was decorated with golf clubs while Tiger Woods and LPGA tournaments played on the family's TV. At age 4, Freedman was competing in events of her own around South Florida.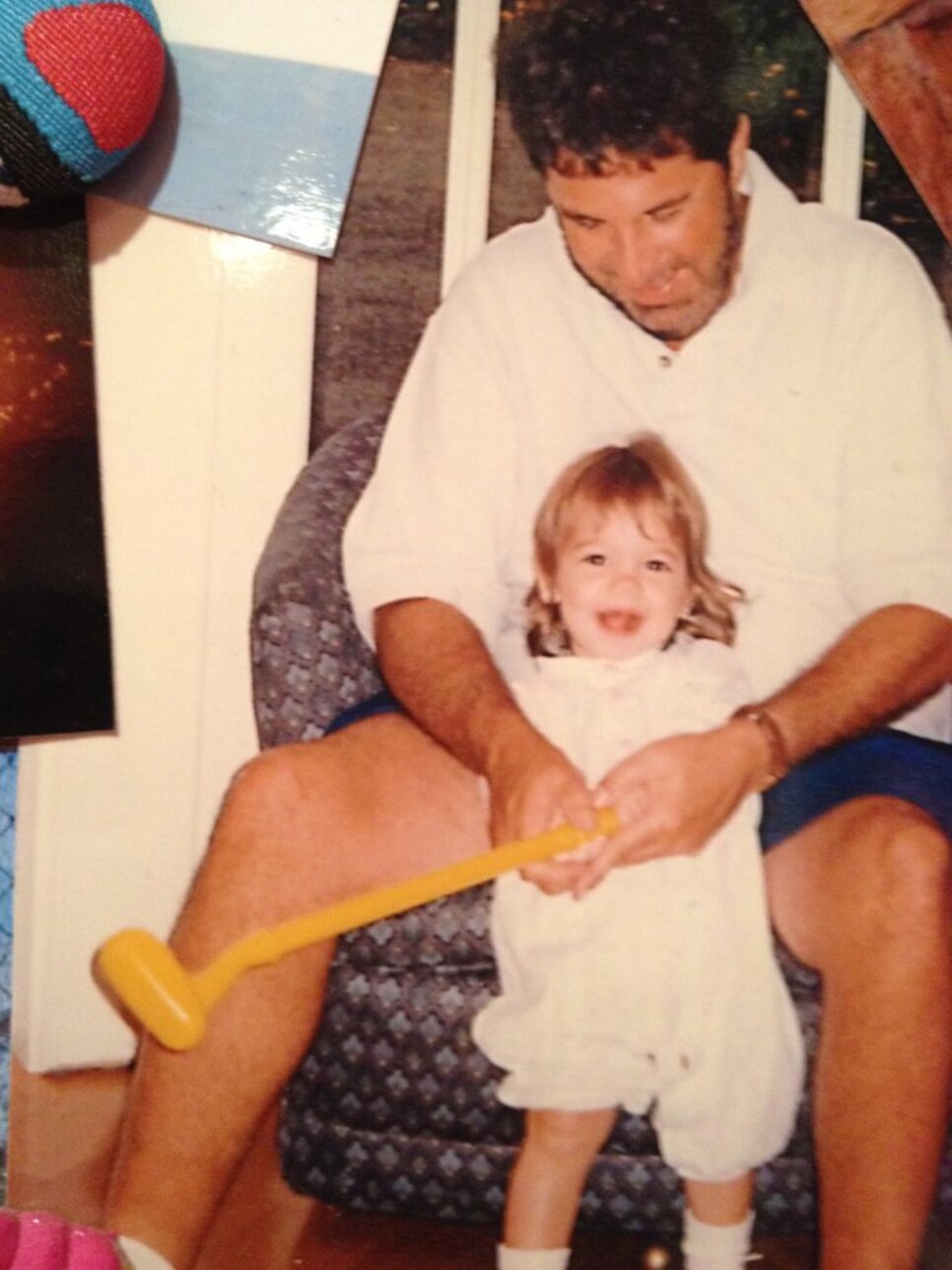 Jamie Freedman at the Mid Am
This week, Freedman continued a resilient amateur career with a slot in the U.S. Women's Mid-Amateur at Fiddlesticks Country Club in Fort Myers, Fla. Hers is a name you might not recognize off the top of your head, but appearances at events like the Arnold Palmer Cup in 2018 and USGA starts in recent years solidify her top-level amateur status. A distinct, long swing from her 5-foot stature also helps her stand out.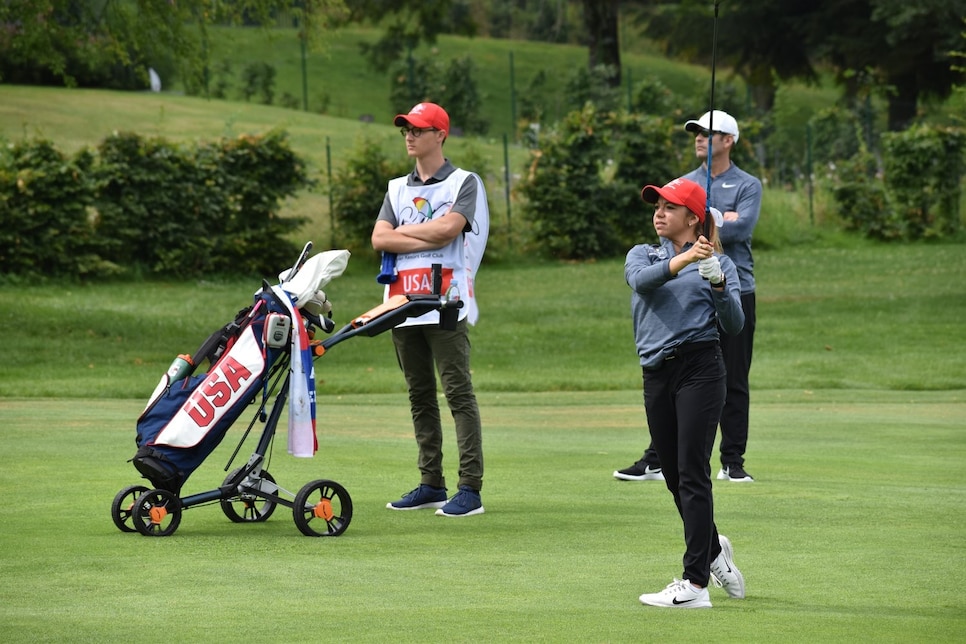 Jamie Freedman was the lone DII selection for the 2018 Arnold Palmer Cup
"I didn't have to change much," Freedman says of her post-op game. She relies heavily on ball-striking, a skill that's improved as she's transitioned into a fruitful Mid-Amateur career.
She was pain-free after her surgery and played four years of high school golf, winning the Florida state championship and the individual district championship in her senior year. Her talents took her to Nova Southeastern, where she eventually became the No. 2-ranked DII player. A standout senior year put her on the national college golf radar. Despite her talents, her heart was set on law school, though she'd never truly give up on golf.
"There's always that one shot that keeps bringing you back, the one thing you want to improve on," she says.
The morning of her round of 64 match, Freedman's nerves were occupied by the incoming results of the Florida Bar exam—which she passed. Time for golf: she passed her second test of the day with flying colors. She defeated 2021 quarterfinalist Dawn Woodard 3&2 to advance to the round of 32, but fell to Amanda Jacobs the next morning. Jacobs won the first three holes and, though the match tightened up toward the back nine, a late push from Freedman wasn't enough to carry her through.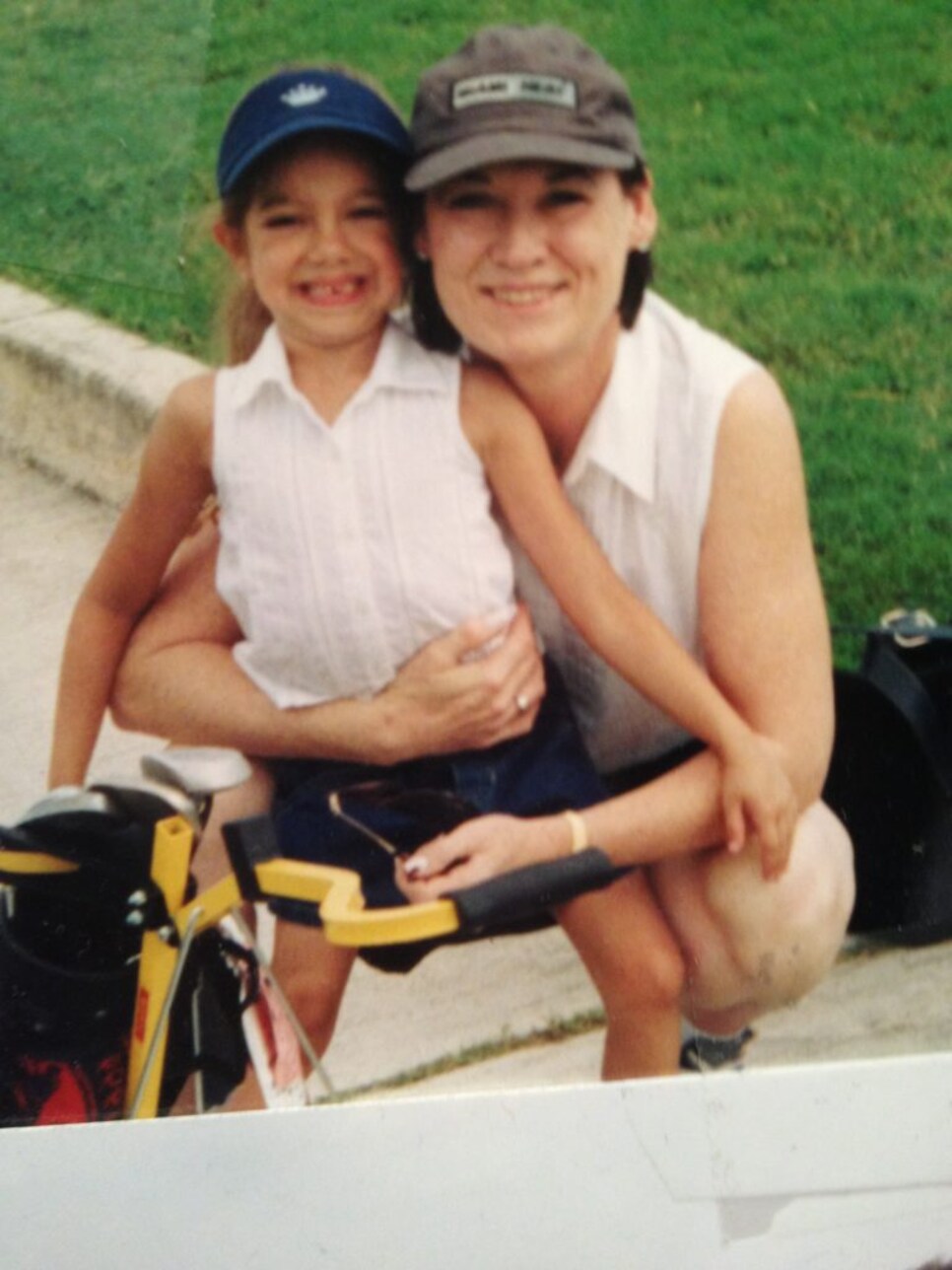 The love of the game is apparent, but family also brings her back, as she, her sister and parents all played. When she lost her mother, Sheila, in early 2022, Jamie grew even closer to the game. Her first U.S. Women's Mid-Amateur in 2021 was the last time her mother ever got to see her play. This second trip the following year gave the tournament a special new meaning: "As long as my work lets me, I'll be here for sure."