Gotcha
This Jackie Bradley Jr. deke belongs in Cooperstown, the Louvre, and Area 51
2-1 pitch. Deep drive to center. Back to the warning track, the wall, it's outta here . . . except that it wasn't. We've seen plenty of web gems, no hitters, and triple plays in the MLB this season. There's been no shortage of great defense to kick off the Dead Ball Era. On Thursday night, however, Jackie Bradley Jr. delivered perhaps the best outfield play of the season on a deep flyball to center by the Pirates' Ben Gamel.
Drifting back, Bradley Jr. looks up and watches the ball soar. Shoulders slumped, glove down, he slows his trot in the international outfielder symbol for "home run." Jacob Stallings, on first at the time of the hit, heads for third, certain he's about to get a leisurely stroll home but then Bradley Jr. flicks his glove, catches the ball with room to spare, and then hurls Stallings out at first as he's trying to tag up. It's dastardly. It's conniving. It's a work of art. Paint it like your french girls.
Here's another angle of the play from Stallings perspective. Rest in peace, buddy.
The ruse is going to get the most of the attention here, and rightfully so, but it's an absolute tomahawk missile of a throw as well. Launching it all the way to first, no cut-off man, to catch Stallings—not exactly Usain Bolt, it should be said—napping. All in all, a hell of a play, and JBJ knew it too, with the stoic outfielder uncorking this reaction after.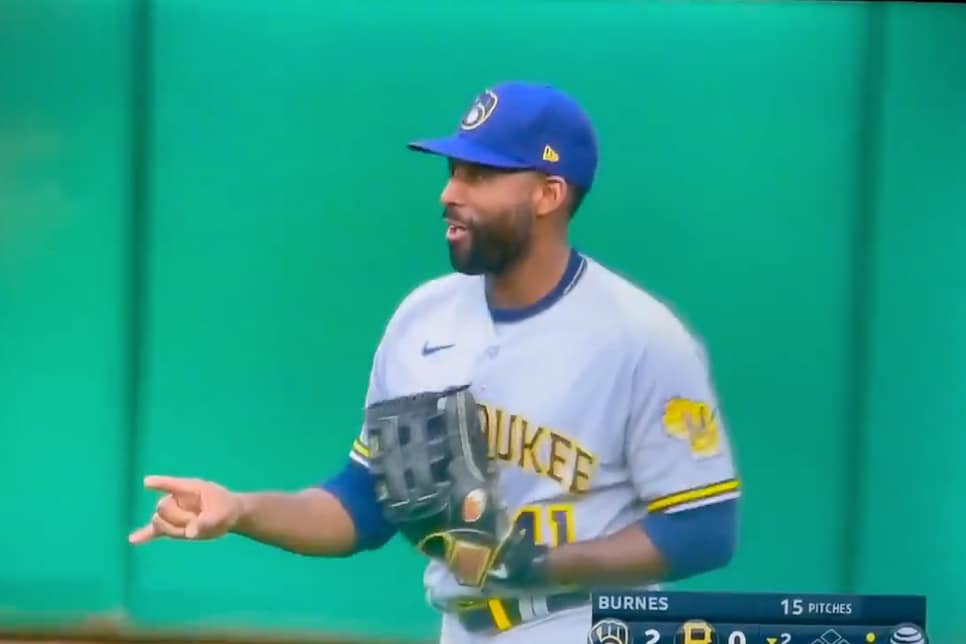 If that doesn't say "gotcha!," we don't know what does.