The Loop
Jack Nicklaus on golf's distance problem: "Change the frigging ball"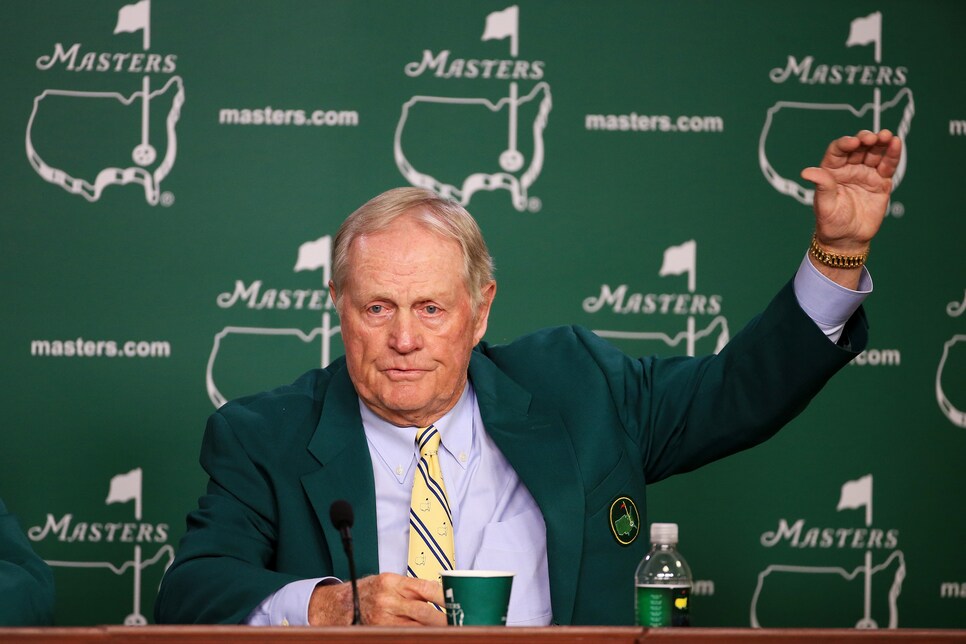 Driving distance on the PGA Tour is reaching historic levels in 2016. The impact is noticeable throughout the sport, including at Augusta National: The club recently announced it's lengthening the historic 13th hole.
Although this discussion isn't new -- remember Tiger-proofing? -- golf's distance problem seems to be reaching heightened levels of unease. Count Jack Nicklaus among the concerned.
And luckily, he has a solution.
"Change the frigging golf ball," the six-time Masters winner said at Augusta National on Tuesday.
Though his response was greeted with laughter, his explanation underlined the issues the game will face going forward.
"The golf ball goes so far, Augusta National is about the only place, the only golf course in the world that financially can afford to make the changes that they have to make to keep up with the golf ball," Nicklaus said. "I don't think anybody else could ever do it.
"I used to be called Big Jack. I'm really huge now, about 5'8". But now the guys are all 6'3", 6'4", 6'5", big long arms, and can hit it nine miles and they just take it right over the top of the trees."
Heading into the Masters, 35 players are averaging over 300 yards on the season. As for the 13th at Augusta National, 20 eagles were recorded at Azalea in 2015, a stalk contrast to the 9.3 average eagle concession from the previous seven years.