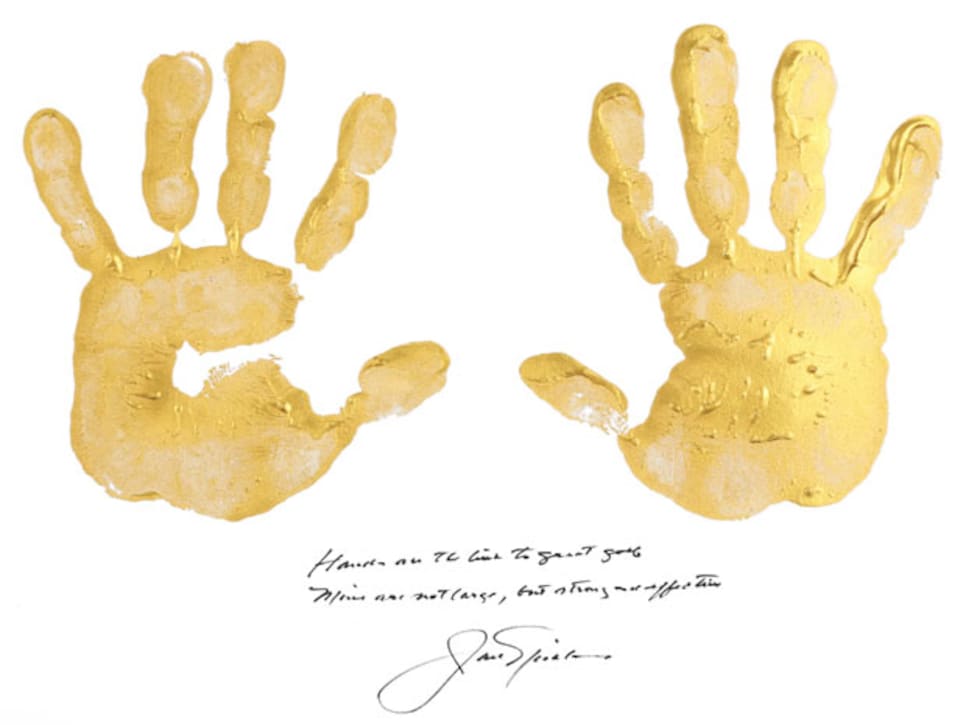 commemorating his biggest career victories.
In the collectibles world, that's gold. And we mean gold: Jack dipped his hands into paint that included 22-karat gold leaf, with originals and prints to be sold by Crowning Moments (artofnicklaus.com
Of the 26 originals, 19 are gold, representing his 18 professional major wins, plus the one you see here, which reads: Hands are the link to great golf. Mine are not large, but strong and effective. Four signify specific majors: green for the Masters; red, white and blue for the U.S. Open; blue for the British Open; and red and blue for the PGA Championship. The final three originals are the four major handprints together, representing Jack's three career Grand Slams.