The Loop
Jack Nicklaus calls Adam Scott's decision to forego Olympics 'sad...for golf'
COLUMBUS, Ohio -- As a leading proponent of golf in the Olympics and one of the key members of the contingent that successfully convinced the International Olympic Committee to include the sport in the 2016 Summer Games, Jack Nicklaus was disappointed to hear that one of the game's top players, Australia's Adam Scott, has decided to forego the Olympic tournament in August.
"I think that's sad. I think it's sad for the Olympics and for the game of golf," Nicklaus said Wednesday at a charity event tied to his Memorial Tournament, the PGA Tour stop he hosts in his hometown. "I don't know Adam's circumstances, so I couldn't comment on what he's dealing with. Obviously, he felt like he couldn't play, and if he felt that way, I understand. But it's unfortunate."
Scott, the 2013 Masters champion and the No. 7 player in the world, said Tuesday that he would not compete in Rio de Janeiro, citing scheduling considerations and "commitments, both personal and professional." Scott in recent months has expressed ambivalence about competing in the Olympics and has said repeatedly that his focus is on golf's four major championships.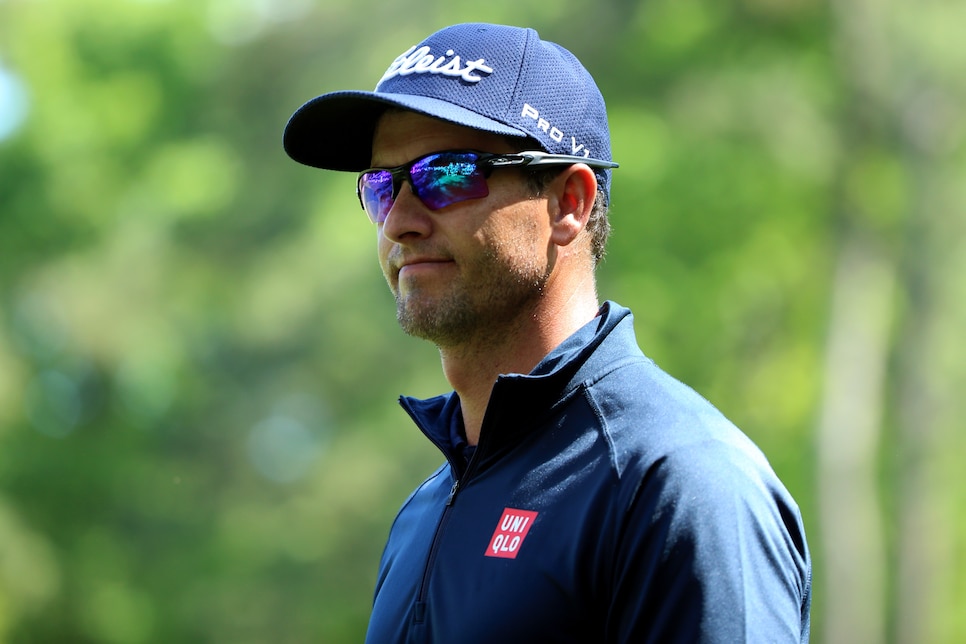 "What I'm concerned about is that golf has a little bit of momentum going right now," Nicklaus, the 18-time major champion, said after he and his wife Barbara hosted the sixth annual Legends Luncheon at Ohio State University, which raised $1.1 million for Nationwide Children's Hospital. "If the guys don't want to participate, then we might not be in the Olympics after this. They vote next year. And if they vote to keep golf in, then that's great, but if not then we lose that momentum with growing the game."
NBC golf analyst and two-time major champion Johnny Miller, who is being honored at this year's Memorial, also appeared at the luncheon. He was just as surprised by the news as Nicklaus was.
"Oh man. That's a long way [to Rio], especially if he is going back to Australia, but he's going to have to answer to that," Miller said in his typically candid manner. "Playing for your country is a lot bigger than playing for yourself. I would say I don't care how tired you are, and I wouldn't even care where you place in the tournament, but you need to be there to represent your country.
"I love Adam. He's a lot like me in that he's not possessed by golf. I appreciate that. But I think it's not a good decision, lets put it that way."