The Loop
Jack Nicholson Cover Story
Some of you are giving thanks for our cover story on actor Jack Nicholson. Some of you are decidly not. Here's a sampling of a load of mail we're received on the "other" Jack.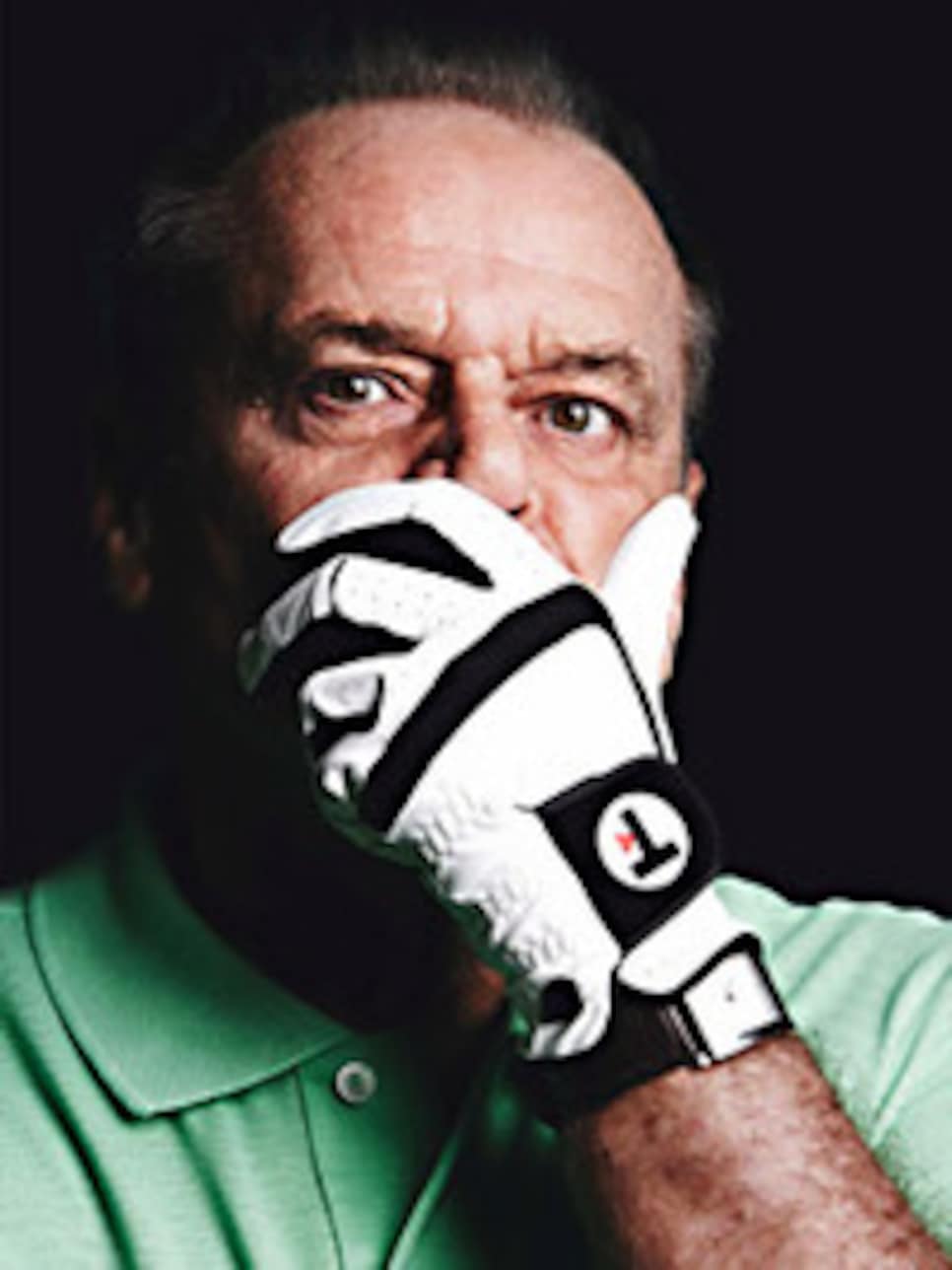 "What a great interview!" says Bill Wilkins of New Egypt, NJ.
The problem was reading it and not listening to the voices of his characters answering the questions.  I would hear one character answer and then I would go back and re-read as another, "What a rush".   That story , turned into movie, would be one of the greatest golf movies ever made.
And from Dave Kurrent of Pinole, CA:
When asked about my (erratic) golf game, especially as a single joining a group on the tee, I would reply "sometimes I play like Jack Nicklaus and sometimes like Jack Nicholson" and receive a chuckle.
But now Golf Digest has burst my bubble by highlighting Jack Nicholson as one of the best golfers in Hollywood. >
Now I'll have to come up with a new line. >
But others took exception to "Jack's Rules":
All you have to do is look at his short list of rules he plays by to quickly figure out that he is merely a person who plays golf and not a golfer.  That's why he has a short list of golfing buddies.  Who wants to play golf with somebody who bets but welches on them every time he loses?  Anybody who can think logically will come to the conclusion that he never shot a 64.
That was Pete Balerud of Columbus, NE. He has an ally in Ed Lawrence of Bozeman, MT:
If I wanted celebrity interviews I'd read Vanity Fair.
Conversely, the interview w/Boo was entertaining.
Of course, you get the last word so I expect my comment will be followed by >
a list of those who disagree.
Nonetheless, thanks for publishing your email address. >
Ed, at your request, you'll only be followed by someone who feels exactly as you do, perhaps more so. Here's Harold Schmidt of Plymouth, IN:
You wasted 11 pages on Jack Nicholson, I won't be renewing my subscription.
That hurts, Harold. Please reconsider. Jack Nickaus will be back soon.