The Loop
Jack Fleck, who 'out-Hoganed Hogan,' dies
He was David only in the sense that Goliath went down, but it was not a feel-good story at the time. Ben Hogan was the prohibitive favorite, however the word was defined, and even history was on his side. It was supposed to have been, anyway.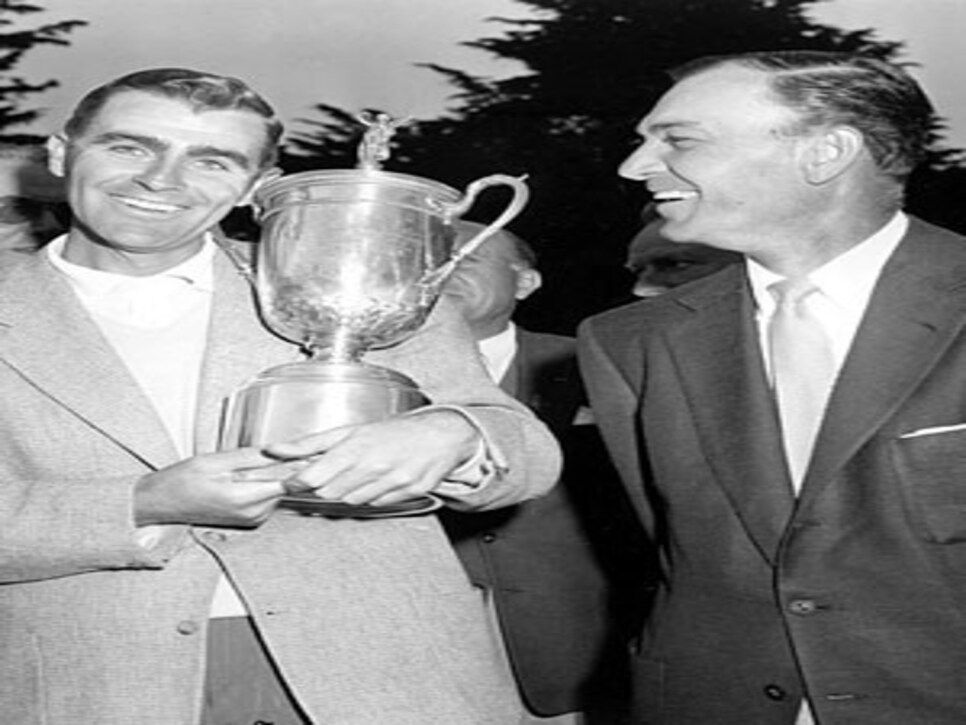 Hogan was on the threshold of winning a record fifth U.S. Open at the Olympic Club in San Francisco, when along came an obscure Iowa farm boy with no credentials, none, at least, that would portend his turning history on its head.
Jack Fleck shot 69 and defeated Hogan by three in a Sunday playoff, one of sports' most notable upsets that simultaneously was Fleck's greatest triumph and an enduring disappointment in one regard.
"[I]t has always been thought of as the U.S. Open that Ben Hogan lost, not the one Jack Fleck won," Fleck said in a My Shot column in Golf Digest in 2005. "I never felt I was given credit for how well I played."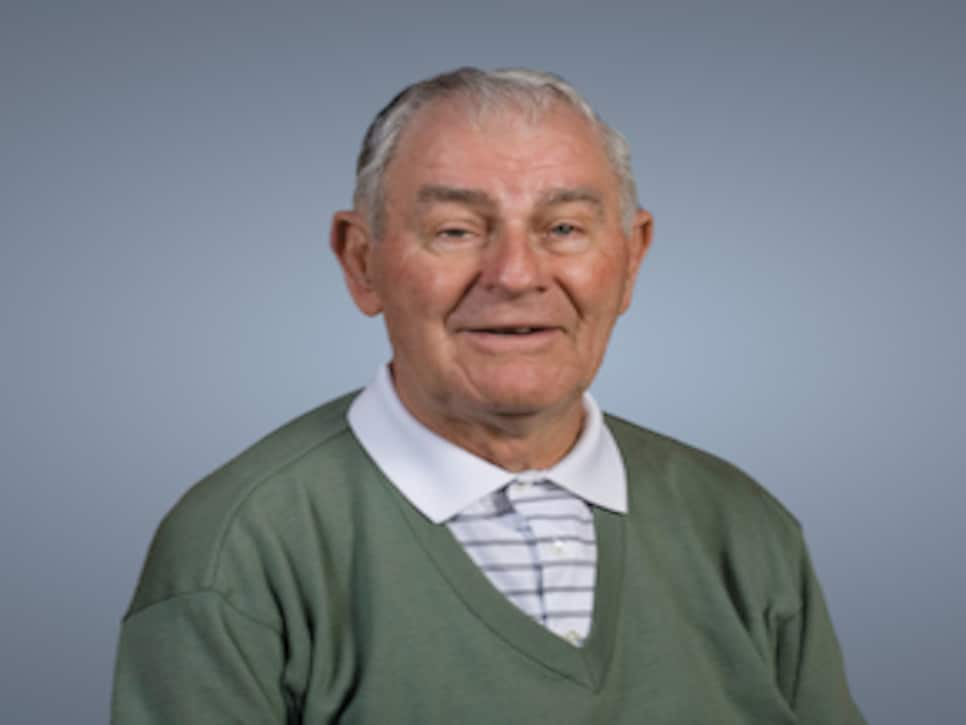 Fleck, 92, died at 6 a.m. Friday in a rehabilitation home in Fort Smith, Ark., where he had been admitted only a week-and-a-half earlier.
"Earlier in the year, they had diagnosed him with brain cancer," Jeremy Moe, head professional at Hardscrabble Country Club in Fort Smith, said. "He was not responding very well to the treatment. He was having a hard time with it. They recently moved him into the home. Once he went downhill, he really went fast."
Moe had visited him only two days earlier and Fleck's decline was visible. "We were used to seeing him every day," Moe said, "so we've been worried about him. He came over every day until recently. Jack was a great ambassador for golf. Very friendly. He'd spend a good part of every day around here."
After the '55 Open, Fleck would win two more tournaments -- the Phoenix Open Invitational in 1960 and the Bakersfield Open in 1961 -- in a respectable, but otherwise undistinguished career. Hogan, meanwhile, declared he was through with competitive golf after the loss to Fleck.
"Listen," Fleck told Karen Crouse of the New York Times two years ago. "Hogan was my idol. You know what my 4-year-old son said? He said, 'I rooted for you, Dad, but I was sorry Ben Hogan lost.'"
Eventually the golf world came around, however, and history will recognize what Fleck understood all along.
"I out-Hoganed Hogan," he said.