The Loop
Jack and Barbara Nicklaus' new cookbook emphasizes comfort food and family
Barbara and Jack Nicklaus have released a cookbook entitled Well Done! Life, Love and Food. A quick scan of the recipes reveals simple, hearty fare with a Midwestern flavor. It's the kind of food a man would want to eat after 36 holes at Scioto Country Club (or Lost Tree), as well as the kind of food a woman might want to prepare with 22 grandchildren running around her dining room table. With family photos and anecdotes adorning each page, it's a true time capsule.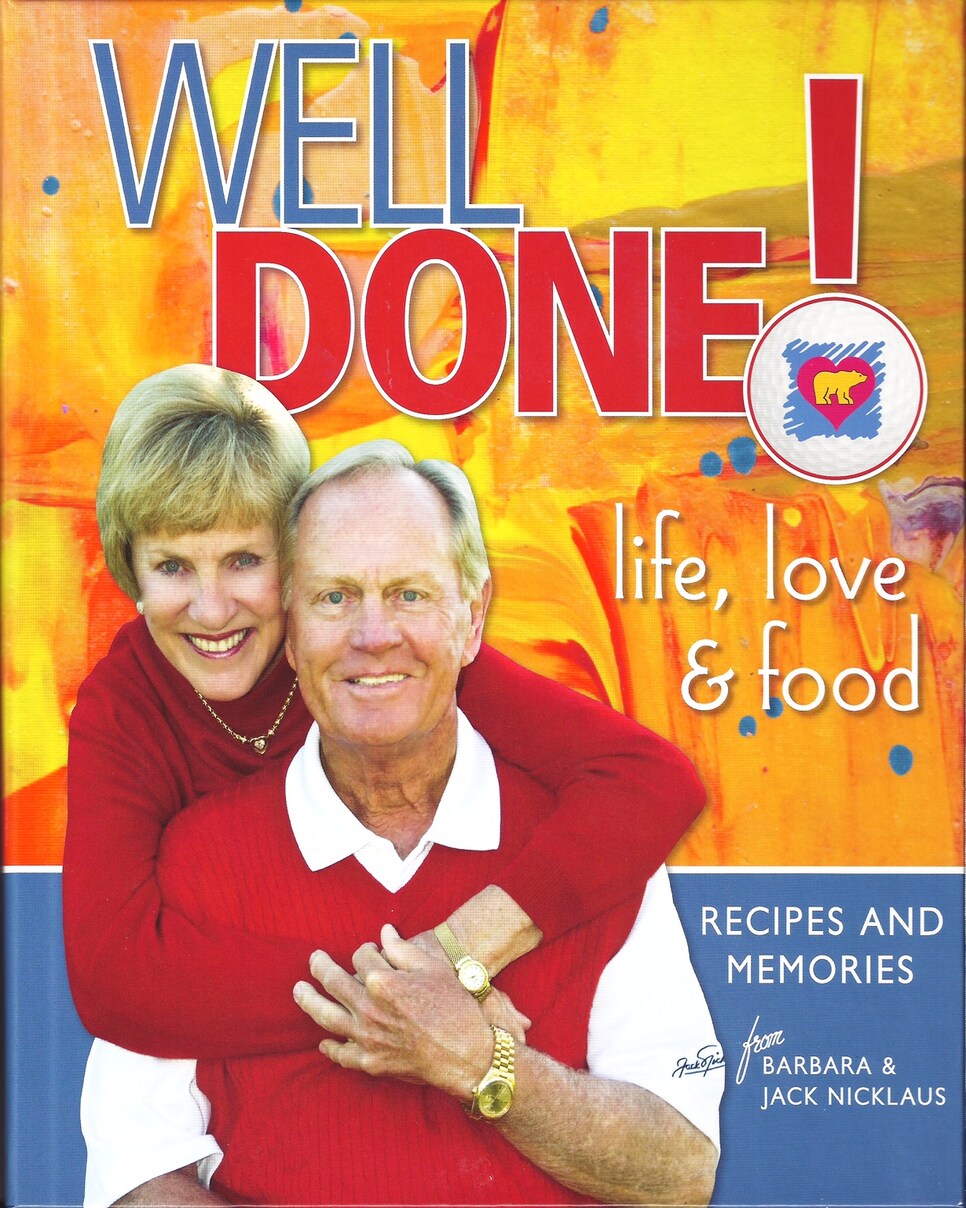 Ingredients like sour cream, cubed cheddar cheese, chopped onions, butter and ground beef are predominant. Accents like Tabasco sauce and Worcestershire sauce can be picked up at most any convenience store. Among the 300 recipes, you can recreate Barbara's Buffalo Chicken Dip, Buttermilk Corn Muffins, Sloppy Joes, or even her tongue-in-cheek Elephant Stew, which calls for 1 medium sized elephant and 306 lbs. of onions. If there's one message to the reader, it's that securing time for a busy family to eat together is more important than culinary ambition. Though that's not to suggest the meals aren't tasty. As the husband writes in the foreword, "People don't realize what an amazing cook Barbara is…[she] has had her recipes end up in some of the finest restaurants and private clubs in the world."
The one time I was privileged to be in the Nicklaus residence in North Palm Beach, this past fall to interview Jack for his "Strategy" series that appears monthly in the print edition of Golf Digest, we started late and Jack asked me to stay for lunch. Apparently, the Nicklaus hadn't been to grocery store lately, and Barbara was aghast at the limited offerings. I followed Jack into the pantry and selected my can of Campbell's Soup. I went chicken noodle, and the Golden Bear went cream of mushroom.
Barbara promised a home cooked meal next time I visit, but with this new cookbook I may not have to wait.
The book is available at nchcf.org for $39.99 with all proceeds benefitting the Nicklaus Children's Healthcare Foundation.