VU'S WHIRLWIND
'It's starting to feel real now': Inside Lilia Vu's whirlwind after winning her first major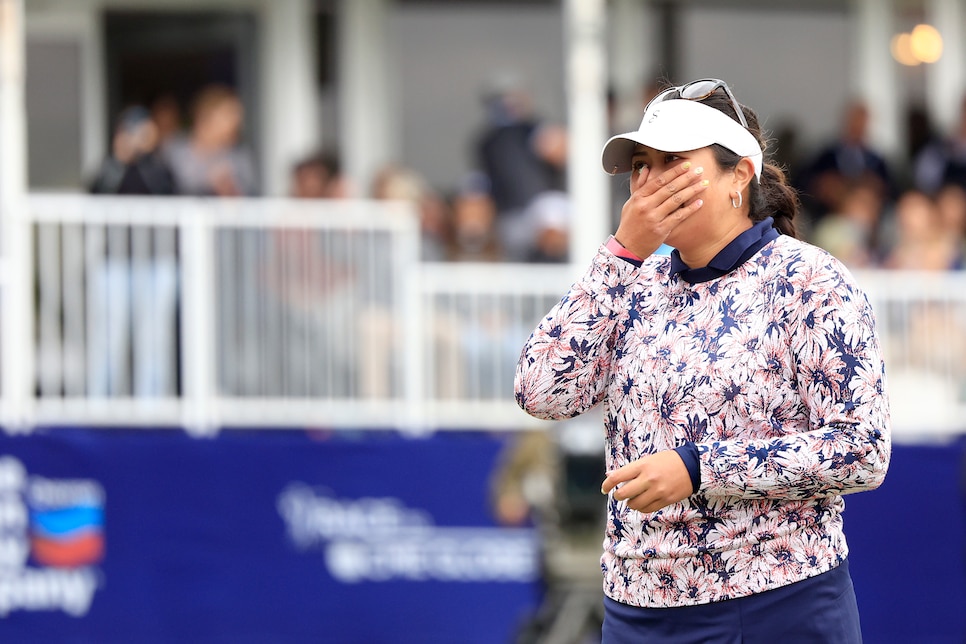 It took a solid 48 hours before Lilia Vu finally felt like a major champion. The whirlwind Sunday at the Chevron Championship didn't allow her to sit back and take in all that she had accomplished, having birdied the last two holes in regulation at the Club at Carlton Woods outside Houston, then winning with birdie in the first extra playoff hole.
With two holes remaining, she didn't think she had a chance to win the event. An hour later, she was holding the trophy, after jumping in the pond just off the 18th green.
"It's starting to feel real now," Vu said Tuesday from this week's JM Eagle LA Championship at Wilshire Country Club, a place she knows well because she played there every Wednesday morning at 6:30 as a member of the UCLA golf team. Vu was the Pac-12 Player of the Year in 2018, a three-time First-Team All-American and ranks first in all-time victories at UCLA with eight.
"It's just very nostalgic to be in the area," said Vu, who grew up 30 minutes south of downtown Los Angeles. "It feels like home, so it's kind of nice to come back after Chevron and be here, somewhere that I know that family and friends are going to come out this weekend, too."
Back to Sunday, where Vu captured her second LPGA title and first major. She missed her flight home at 8 p.m. from Texas. The weather delay earlier helped with that, even before she vaulted into contention. Then, while waiting to see how Angel Yin would before down the stretch, Vu thought she could find a way to see the Taylor Swift concert in town that night. But she ended up winning and her Sunday night suddenly was booked solid.
Vu, 25, flew back to Los Angeles on Monday, landed at 3 p.m., went with family to their favorite restaurant, then returned home to pack for a three-week stretch that includes the International Crown and Founders Cup events after this week's home game at Wilshire, which boasts eight of the top 10 in the Rolex Rankings and 17 of the top 20. She was only home for 18 hours.
"It's amazing here," Vu said. "It's super fun. I said this before, it's different from all the neighboring golf courses around here. I feel like it can play really difficult if the wind gets up. It's already difficult on its own. I think around the greens it's difficult, and the putting greens are difficult. I think it should be a good test for everybody out here."