The Loop
It's now OK for Jason Day to say he wants to be No. 1
Jason Day has always been so long on potential that he had only a wedge left to fulfill it.
Even he thought so. He once took measure of his talent and concluded it was sufficient to "take him down," him being Tiger Woods. "My goal is to be the number one golfer in the world," he said then. He was 20. The backlash was immediate and immense.
More than six years later, Day still hasn't taken down Tiger, is still long on potential and short on fulfillment, but at least now he can finally say he's gaining on it. He won the WGC-Accenture Match Play Championship on Sunday, beating Victor Dubuisson of France on the 23rd hole.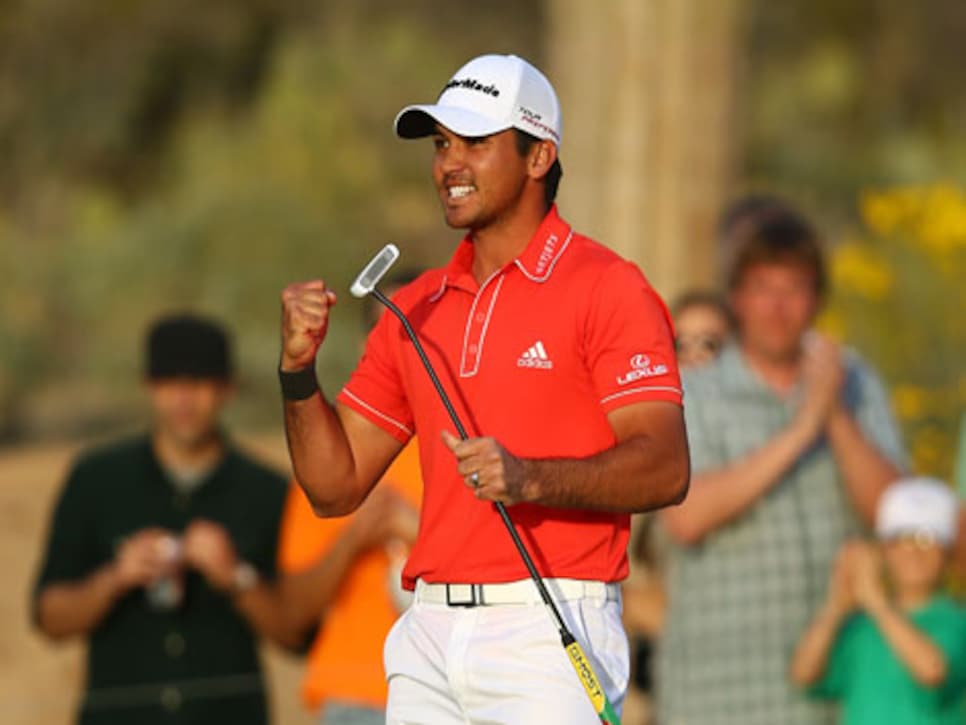 The victory was only his second in this his seventh season on the PGA Tour, with nearly four years expired between them. It is a fine record for anyone with a modicum of talent, but a disappointment for those with a surfeit of it. Day is in the latter camp.
"Obviously I didn't want it to go this long," he said moments after the match with Dubuisson concluded. He was referring to the length of the final, five extra holes, but it was symbolic of his career, fulfillment delayed.
Day is only 26, which argued against a sense of urgency, but it was perhaps just that that propelled him to victory. "The biggest thing was how much do I want it," he said. "How much do I want to win. I kept saying it to myself last night, kept visualizing myself with the trophy last night.
"I wanted to win so bad. I never wanted something so bad in my life."
The thing is, he often played great, but not good enough. He once finished in the top 10 in three straight majors and was top three in two of them. Last year, he finished third in the Masters, tied for second in the U.S. Open and tied for eighth in the PGA Championship. This time, great was good enough.
The goal hasn't changed, meanwhile, but no one will argue that he's out of line declaring it. He has risen to No. 4 in the World Ranking, the highest he's ever been.
"There are a lot of competitors that I have to get past," he told the Australian in November, "but if I keep working hard and putting the dedication and time into my game, I think the sky's the limit."
It always has been. First he had to get off the ground.