The Loop
So far, the USGA's Mike Davis likes what he sees at Pinehurst No. 2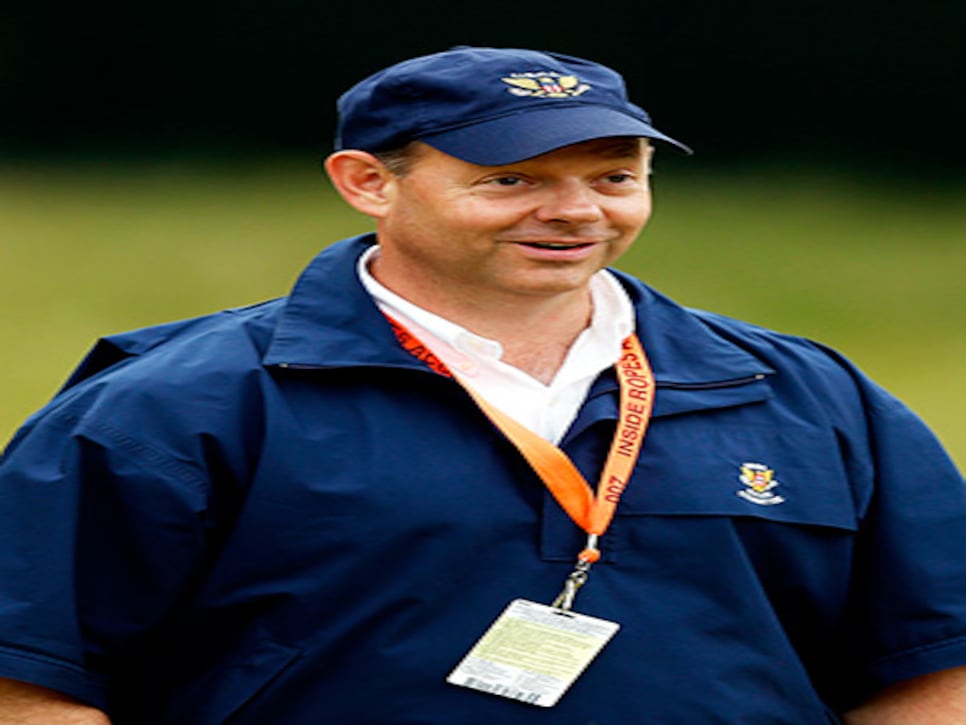 The USGA executive director (right) liked what he saw of the layout that will host the U.S. Open and U.S. Women's Open in back-to-back weeks starting Thursday. Patches of brown were woven into the green tapestry of the Donald Ross gem, and not a blade of primary rough could be found after the well-chronicled renovation by Ben Crenshaw and Bill Coore replaced the outer playing areas with sand and native vegetation.
"If you think about it, it's looking back to the past but it's looking forward to the future, too," said Davis, who is in charge of the setup of the championship course and is a proponent of firm, fast course conditions not only for the playability reasons but the ancillary benefits of less irrigation and maintenance costs.
Mind you, right now Davis is focused on the present, finding the No. 2 course in as good a shape as he could have hoped. But with thunderstorms in the forecast nearly every day this week, the conditions could easily change. On the plus side, firm greens will become more receptive with rain. Yet the par-70 course, which measures 7,562 yards for the men, risks playing exceedingly long into Pinehurst's tiny, testy putting surfaces.
Then again, this is the Sandhills, which means good drainage. In any event, if the tournament started today, Davis would be satisfied with the conditions.
That said, it's hard to know what the USGA totally has up its sleeve yet. Just look at what's happened to the sixth hole, a par 3 measuring up to 219 yards. Or at least it did until a new teeing ground was added a few weeks ago that increases the yardage to 240.
The new tee will be used two of the four championship rounds, Davis said. When the resort bulldozed an old bathroom back of the sixth tee, Davis seized the opportunity to use the new space. "It gives us a lot more flexibility," he said. "And we get one par 3 where the players have to hit a long iron or even a hybrid. If you go back and look at 1999 and 2005, they were using just about the same clubs on all four holes in all four rounds. This gets us to where we can really mix up the yardages."
Anything to make it more interesting.