News
It's already been an eventful year for Colin Montgomerie and he's just making his second start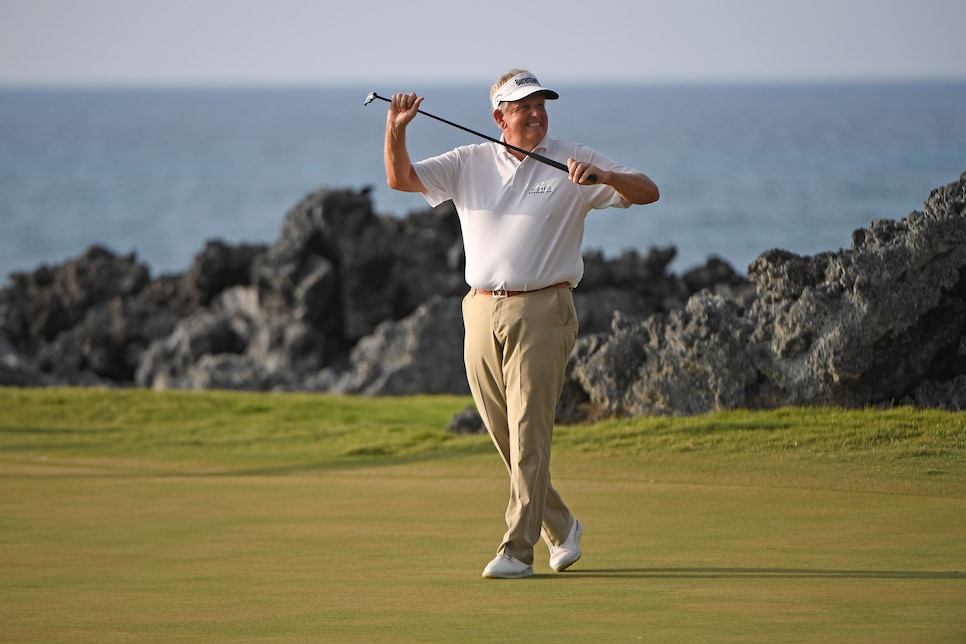 DUBAI — Back in the day, Colin Montgomerie press conferences were something of a highlight on the European Tour. It wasn't always clear what sort of fettle the eight-time Order of Merit (now "Race to Dubai") winner would be in. But grumpy or happy, the result was invariably entertaining, no matter which of the Seven Dwarfs Monty's mood most closely resembled.
Happily, nothing much has changed. Making a rare appearance on his home circuit at the Omega Dubai Desert Classic, Monty was first into the media center having been chased down to appear by the assembled scribes. They know a good line when they see it.
First up was the route taken by the 54-year-old Scot en route to the United Arab Emirates. Runner-up in the PGA Tour Champions' Mitsubishi Electric Championship the previous weekend in Hawaii—where a final-hole bogey cost him the title—Montgomerie was quick to announce that, ideally, he "wouldn't have started from there." Geographical we presumed, rather than emotionally.
Upon arrival at the Emirates Golf Club, where he won the DDC in 1995 (a plaque on the 18th fairway commemorates his clinching approach shot), Monty made a shorter trip to the practice range, a place he has hardly been familiar with throughout his career. There, he bumped into Niall Horan of the band "One Direction" fame, although the musician went unrecognized by the golfer: "Terrible isn't it?"
There followed a few rambling sentences about Monty's new swing coach, Kevin Craggs, an Englishman based in Scotland. Which, strangely, seemed to make sense to the Scotsman based in England.
Things really got going however, when the subject of the recent "missile crisis" in Hawaii came up. And off went Monty.
"We landed on Friday into Kona and Saturday morning someone was going to blow us up," he deadpanned. "I thought, well, that's great. You could pick anywhere to land, couldn't you, really. Yet we picked the one place where there was a missile threat. I flew for two days to bloody well get there, then someone goes and blows us up. Perfect. Bloody perfect."
In closing, Monty admitted to having considered a wee bit of surfing while out on the islands. But only considered. Sadly for film-makers everywhere, the decision was made to stay on dry land.
"I've always thought golf was very difficult," he said. "So I thought I'd look for something easier. Somebody suggested surfing. But then I was told that you need a good core to surf well. At that point, I thought it possibly was a bit harder than I gave it credit for. So I didn't bother. Besides, there was a bit of a reef off the Hawaiian coast. I was told I could kill myself out there. But even then it sounded like a good idea until someone said I needed a strong core. That finished me."
Big smile. Today was a Happy day.