The Loop
Is this kid from India the next Tiger Woods?
Gary Player made waves this week with his assertion that golf's in desperate need of a champion of color. While the game has struggled with diversity, there's a prospect on the horizon that could fill this void.
Shubham Jaglan, a 10-year-old out of India, has wreaked havoc on the junior circuits this summer. Jaglan won the International Junior Golf Academy World Stars event in Las Vegas on Wednesday, a week after capturing the Junior World Golf Championships in California.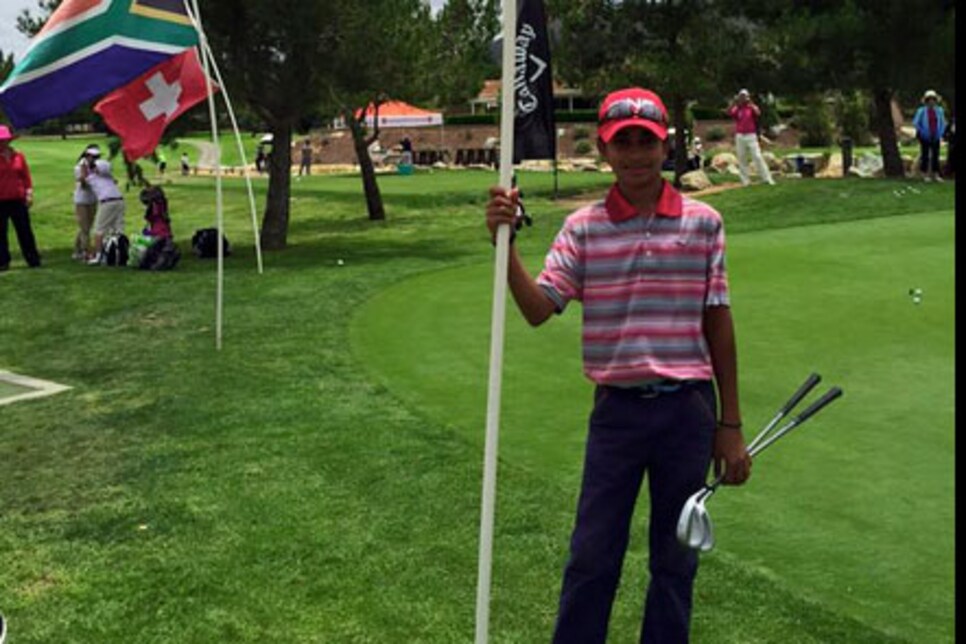 The victory is no small feat, as its been an indicator of future success. Past winners of the JWGC include Tiger Woods, Phil Mickelson, Ernie Els and Nick Price.
Jaglan has won over 100 events since taking up the game. His family recently moved to New Delhi, a hotbed for golf in India, and he's enrolled in a golf academy to further immerse in the sport.
He's become one of the nation's rising celebrities. And, as much as a 10-year-old can be, Jaglan comes off as a grounded soul, a feature credited to his family's humble background (his dad is a milkman.)
Jaglan's rise comes at a critical time for golf. The game is desperately trying to reach new audiences and markets, promoting a more inclusive environment than year's past. Though he still has plenty of obstacles ahead, a talent from a country that, despite a population of 1.25 billion, has lacked a golfing prodigy, would do wonders for that bid.