The Loop
Is there such a thing as too much flair? Yes, there is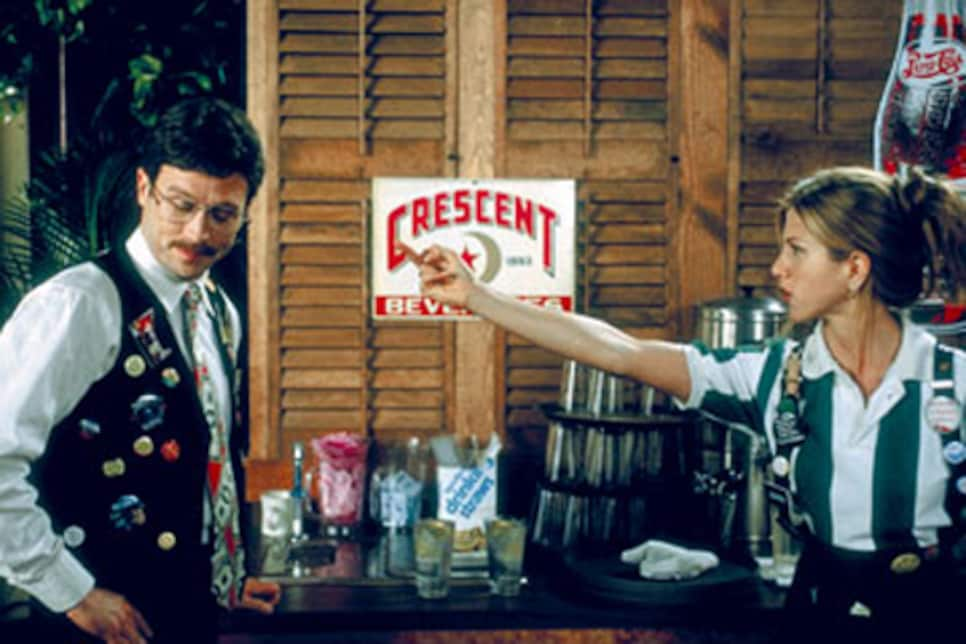 "Yeah. You know what, yeah, I do. I do want to express myself, okay. And I don't need 37 pieces of flair to do it."
There are a ton of bold looks out on tour these days and, generally speaking, guys like Ryo Ishikawa, Hunter Mahan, and Ian Poulter, pull it together really well. It's important to note, however, that these guys are brands almost as much as they are athletes. Not only is choosing a specific hat/pant/shoe coordination a style decision, it's also a personal branding statement while on tour.
So, if you're an athlete endorsed to wear specific clothes on specific days, take your check and wear whatever is required of you (with a smile on your face)! But, if you're a free-swinging amateur like the rest of us, limit your outfit to one bold move a round. Plaids, prints and neon colors can all look fresh as long as you're not wearing them all at once. Keep everything in balance. If you want to rock some bold bottoms, pair them with a simple shirt. If you've got a statement polo, keep the trousers on the safe side.
In other words, the next time you want to borrow Rickie's rubberband-ball polo or Poulter's plaid trousers (below), be sure to keep everything else in your look solid and simple.