The Loop
Is the Phil Mickelson feel-good story destined to end the way California Chrome's did?
The tendency in attempting to script a sporting event is to allow emotion to dictate the conclusion — usually the happiest ending possible. If wishful thinking had any bearing on an outcome, California Chrome would have galloped into immortality on Saturday.
This brings us to a horse of a different color. Phil Mickelson, notwithstanding an insider-trading probe, still holds the key to the feel-good story of the year, a victory in the U.S. Open to complete a career Grand Slam, and on a Pinehurst stage that owes him one.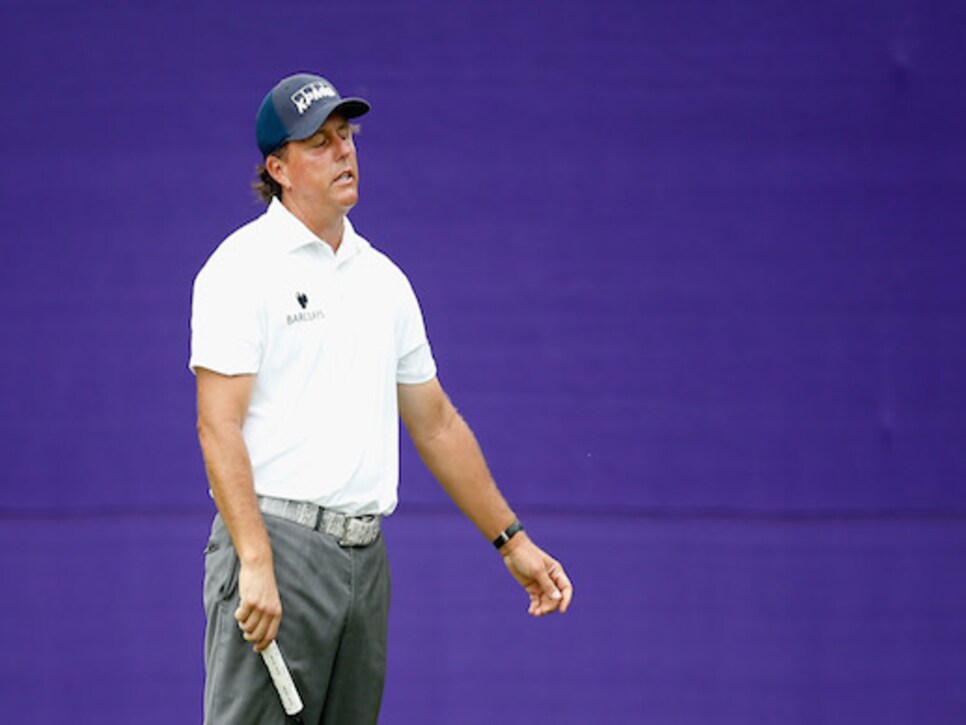 California Chrome's disappointing run in the Belmont Stakes on Saturday is instructive in that hype often equates to hope, which counts for nothing.
"I don't care if you're the great Phil Mickelson or whoever," Curtis Strange, a two-time winner of the U.S. Open, said earlier this week, "I really think your current form has a large part to do with how you finish in a U.S. Open. You don't go to the U.S. Open and find your game."
Mickelson's search engine is overheating. In Memphis, he played with a different putter than he used at the Memorial the week before. In the final round, he used a different putting grip on the back nine than he did on the front nine, and afterwards called his putting "pathetic."
The putter was the one he used in winning the British Open last summer. "I did have a blade in the last month or two and sometimes I just have to change it up to get a little bit different feel. I had been getting a little bit too line conscious with the putter. I went back to the one that doesn't have a line. This is a putter I really like the most."
He stuck with the putter, but not with his grip. He had been gripping the putter conventionally, but two reasonably good putting grounds to open the tournament were offset by two poor putting rounds that caused him to revert to a claw grip.
A week earlier, Mickelson noted the importance of having a productive tournament in Memphis, "when I have to put it together and play well," he said. "If I can get in contention, it will give me some momentum for the Open. That's what I need to do."
The signs aren't promising. This isn't to say that he can't deliver the happy ending. As the old baseball man, Gene Mauch, was fond of saying, special people do special things.
A more likely scenario, given his form chart, is that he will simulate California Chrome by hanging near the lead only to come up a couple of lengths short.