News
Is Peter Alliss' BBC career nearing end? 'Dinosaurs are making a comeback,' he says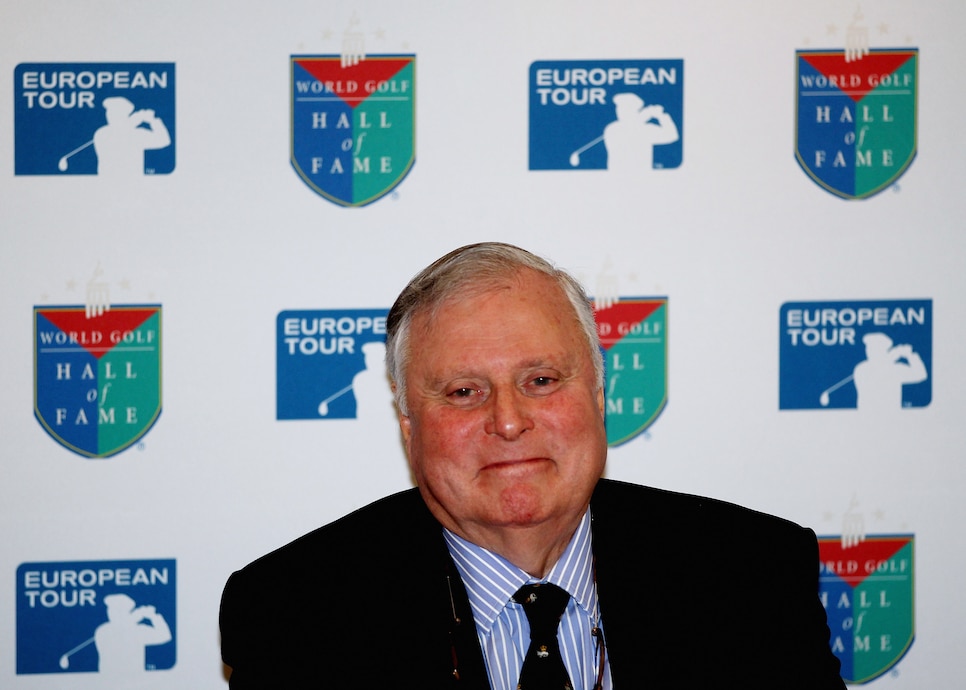 Stories of interest you might have missed…
Peter Alliss is 86, "still dangerous from the neck up," he said, but he is hobbled by the infirmities of advancing age. "A lot of planning and effort — not to mention wheelchairs — go into getting him to each tournament now. Alliss has worked for the British Broadcasting Corporation (BBC) for 56 years but says this year could be his last," Tom Roddy writes in Newsweek. "'When I get to the point where I see something and I can't respond, I'm interviewed and I have no words to say, and this is all getting fuddled, he says, tapping the side of his head. 'I'll go before I'm pushed.'"
There are those, of course, who would like to do the pushing based on controversial statements that Alliss still defends, notably about Muirfield electing to open its membership to women.
"I'll try not to be too much of a dinosaur, but remember: Dinosaurs are making a comeback," Alliss said. "We're going to clone them, you know."
Alliss was at the Masters, in his usual role with the BBC.
Lexi and a rule book treated 'like so much scripture'
"Imagine the satisfaction for officials, for the keepers of the game: We'll take two shots for the misplaced ball, thank you," he writes. "And while we're at it, we'll take two more because you signed an incorrect scorecard that you had no idea was incorrect. We'll force you to grind just to push the LPGA's first major championship of the season into a playoff. And when you lose that, we'll console ourselves by — by what, exactly? Convincing ourselves that, in enforcing the legalese of rules 20-7c, 16-1b and 6-6d, we've defended the honor of golf?
"Please. No sport is as self-important as golf. None treats its rule book like so much scripture. And yet, none allows everyman to play Judge Judy."