The Loop
Is Oakmont really the toughest U.S. Open venue? Here's what the stats say.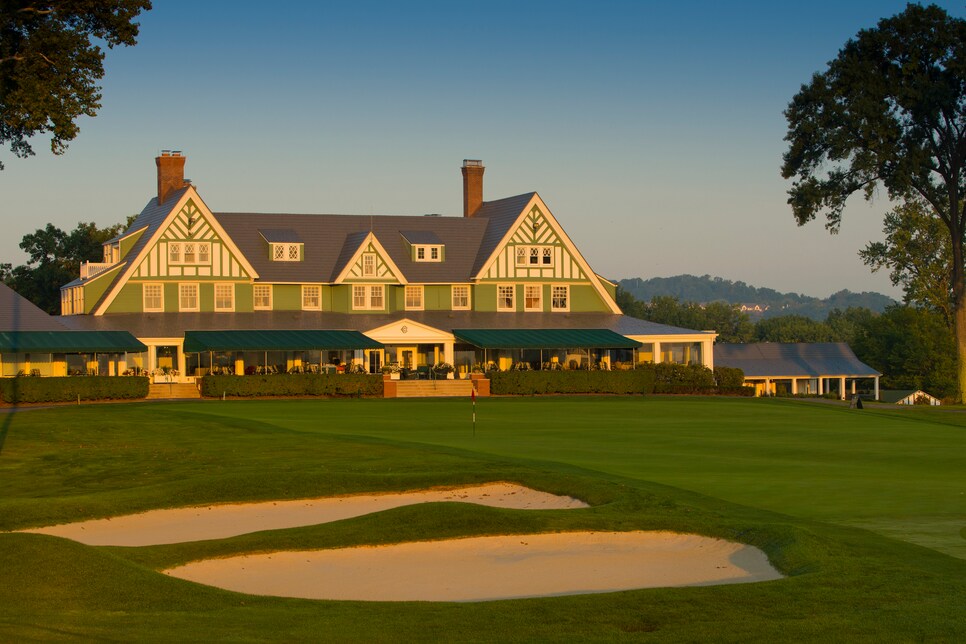 The U.S. Open is widely regarded as the toughest test in golf and Oakmont is usually considered the toughest test of the toughest test in golf. But is that really the truth? Here's what we found when we looked at the numbers.
First, some criteria. I decided there needed to be a cut-off point. Sorry, Myopia Hunt Club. Yes, you hosted four U.S. Opens, but they were all before the Titanic sank, so I'm not counting them. Looking at Oakmont's history, I chose the 1962 event won by Jack Nicklaus as the breaking point. I then looked at the four-round winning totals for all courses that have held at least three U.S. Opens since then -- or during the Jack Nicklaus Era.
The results? There have been nine such courses and Winged Foot actually played the toughest with a scoring average of 282.67. That's not too surprising considering the 1974 tournament was called "The Massacre at Winged Foot," and Geoff Ogilvy won with a score of five over the last time the U.S. Open was held there in 2006. Coincidentally, I shot five over (for one round) the only time I played there. . . OK, back to more important matters. What was a bit surprising was that Pebble Beach, which ranked first in our editors' ranking of U.S. Open venues, came in at No. 2, just a fraction behind Winged Foot at 282.6. That average was boosted by Nicklaus' win there in 1972 with a 290 total. Baltusrol, now a PGA Championship site, has played the easiest of the bunch with a 273 average. The New Jersey course also happens to be where Nicklaus won his two other U.S. Opens. (See? This list is all about JACK.)
As for Oakmont, it checked in No. 3 at 281.2 (Johnny Miller's 63 in 1973 to finish at 279 didn't help). Here's a look at the list:
Of course, there are a lot of variables here, starting with my arbitrary cut-off line. Perhaps, Phil Mickelson is right when he says it's "the hardest course they've ever played." But it's definitely worth a debate. Here are some other topics to discuss on the course this weekend:
1. U.S. Open: The best part about the Oakmont debate? We'll get to see the players take on this beast next week. I know the Masters is everyone else's favorite golf tournament, but give me the U.S. Open every time. Rory McIlroy has already predicted three over will win. Sounds fun to me! Let the bloodbath begin!
2. NBA Finals: Speaking of bloodbaths, why have these games been so bad so far? A 63-point swing between Games 2 and 3 at least has Game 4 meaning something on Friday night, but it's been ugly. LeBron James has been pretty much been LeBron James and Stephen Curry has been, well, what's happened to Stephen Curry? (Of course, you might be reading this on Saturday and there's a chance he scored 60 on Friday night to shut everyone up.) I just hope the series lasts long enough for us to finally see an exciting finish. Oh yeah, and then there was this dunk: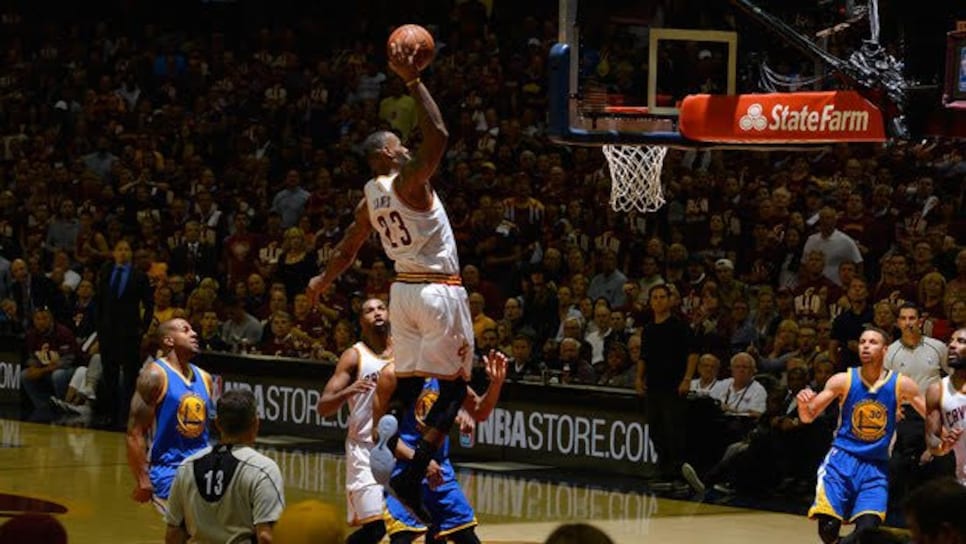 We'll be talking about that for a long time.
3. Muhammad Ali: I'm too young to really appreciate how great this man was, but when your nickname is "The Greatest," you must have been pretty great. Also, the stories that keep coming out nearly a week after his death are incredible. In fact, I just read one today about Ali talking a man off the ledge. Literally. Thanks for the memories, Muhammad. You will be missed.
4. Gordie Howe: Again, I'm too young to really appreciate how great this man was, but when your nickname is "Mr. Hockey," you must have been pretty great. Oh, and Mr. Hockey was also really into golf. So much so that when he retired from the Hartford Whalers, he was given a set of clubs and a golf cart. Thanks for the memories, Gordie. You will be missed.