The Loop
Is Lorena now 'O-choke-a'?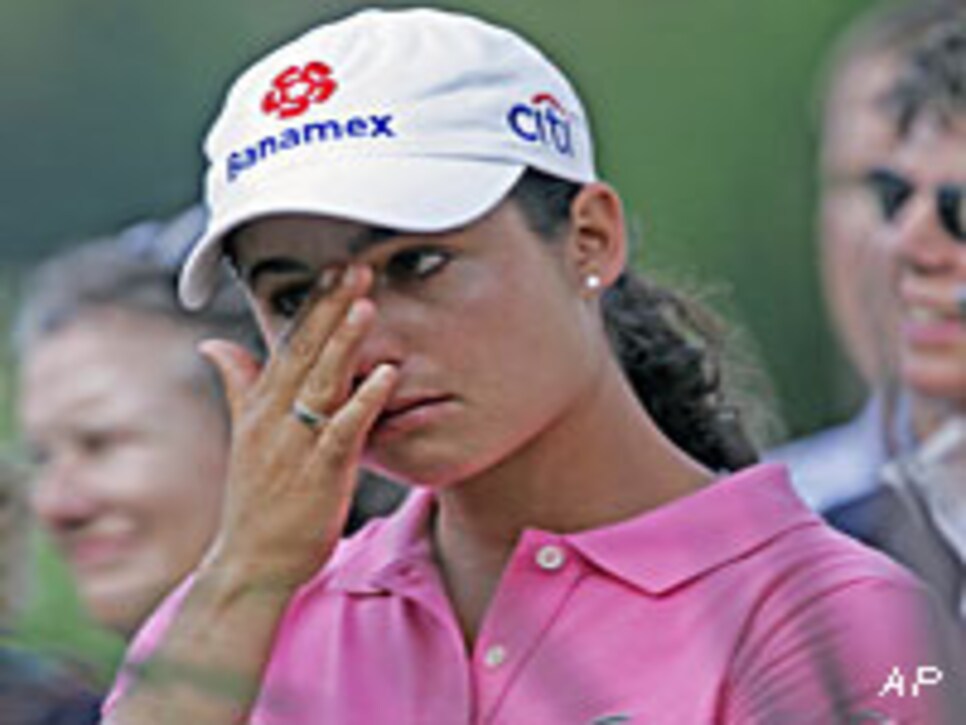 Ochoa will love reading what the Charlotte Observer columnist Scott Fowler had to say Monday.
Lorena Ochoa stuffed another skeleton into her closet Sunday, losing another major championship in the final nine holes. Ochoa nearly broke her 0-for-forever streak in majors at the U.S. Women's Open at Pine Needles. Instead, the No. 1 women's golfer in the world was beaten again, this time by Cristie Kerr. Undone by her errant driver and an obvious case of nerves, Ochoa finished tied for second.
To label her "O-choke-a" would be going too far. Unlike Michelle Wie, Ochoa keeps finishing tournaments and always stays on the leader board.
But she can't win the big one. Not yet, anyway. And because she's so talented and always in the picture, that's going to dog her career like it dogged Phil Mickelson's until she finally changes it.
For the record, Phil Mickelson was 33 years old and had played almost 12 years before winning his first major at the 2004 Masters.