The Loop
Is it OK for Fowler to wear hat backwards?
Lost amid another nondescript weekend of golf for Rickie Fowler, the 22-year-old again managed to draw attention to himself for the way he dresses.
The second-year PGA Tour player likes to turn his flat-brimmed Puma hats around backwards following rounds, particularly during press conferences. Apparently others aren't as fond of these fashion accessories and it has nothing to do with their bright colors.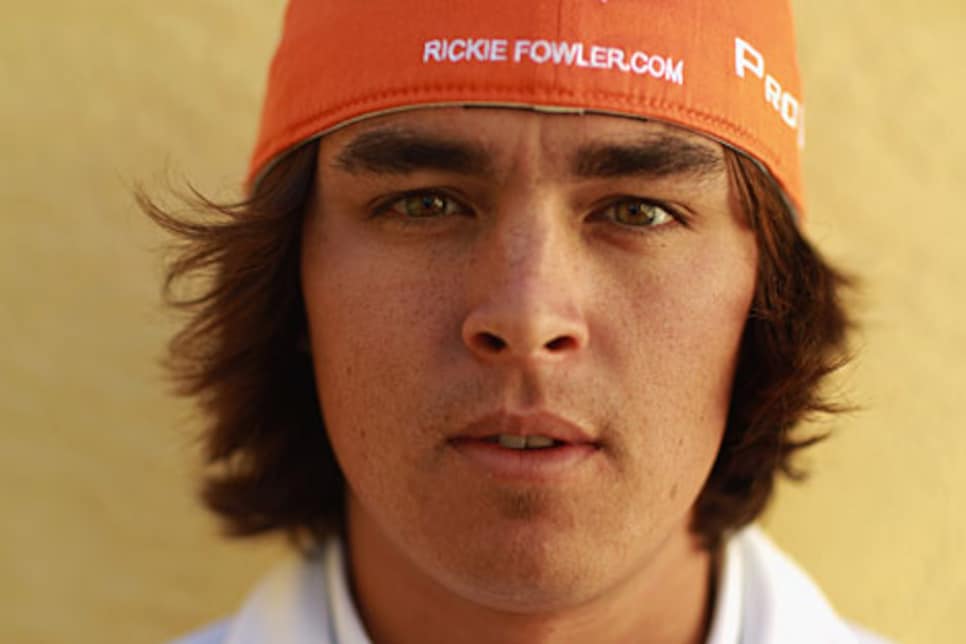 It appears both Augusta National and Quail Hollow share the same viewpoint regarding the proper way to wear a hat. On both occasions, Fowler, not wanting to "cause a scene," did as he was told and consented to following club policy.
It's tough to see this ever becoming a big issue. Ken Griffey Jr. was criticized for wearing his baseball hat backward before games and in the dugout, something that some people saw as a lack of respect for the game. The look wound up becoming almost as linked to the future Hall-of-Famer as his sweet uppercut swing.
Since the PGA Tour owns and operates TPC Sawgrass, the site of the Players Championship, there shouldn't be any problems this week. To be safe in the future, though, Fowler might consider checking the dress code ahead of time before he gets called out -- unfairly or not -- again.
Fowler has stated that he turns his hat around so people can see him (and his website domain name) better. Should he be allowed to do this if the PGA Tour has no problem with it or should he have to adhere to the rules of whatever club he is playing at that week? Are rules like this good or bad for the game of golf?
Follow on Twitter: [@AlexMyers3
](http://twitter.com/AlexMyers3)
(Photo: Scott Halleran/Getty Images)