The Loop
Is Augusta National THAT good? Well, yes
Augusta National, home of the Masters, is No. 1 on Golf Digest's ranking of America's 100 Greatest Courses, a list that appears in our May issue and also here on GolfDigest.com.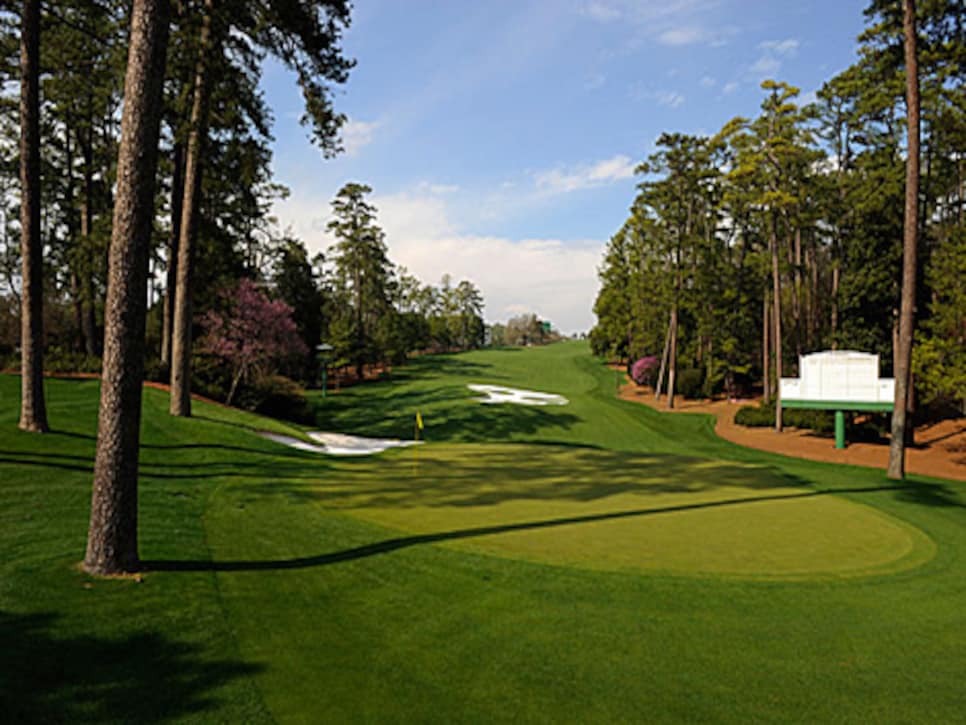 Why? Is the course THAT great? Or is it mainly No. 1 because Golf Digest's panelists - the men and women who evaluate courses for us -- worship the Masters?
That's a question I get asked often, as I'm one of the editors charged with overseeing the panelists and our rankings. Surely all that "Tradition Like No Other" stuff plays a part in Augusta National topping our rankings. How could it not? But it's far from the main factor.
Here's how our ranking system works. We have more than 1,000 Golf Digest panelists across the country. They score courses from 1-10 on seven different criteria: Shot Values, Resistance to Scoring, Design Variety, Memorability, Aesthetics, Conditioning and Ambience. (More on these below.) We total the average scores in each category -- doubling shot values, because we think it's most important -- and come up with a total score for each course.
Six of these categories are all really about the architecture of the course. But that last one, Ambience, allows panelists to recognize a course's connection to history and tradition. Here's the category definition: "How well does the overall feel and atmosphere of the course reflect or uphold the traditional values of the game?"
If you've ever been, you know Augusta National is rich in ambience. In fact it's the Ambience leader with a score of 9.57 out of a possible 10. ANGC is also tops in Memorability, with a score of 9.54. (Is its memorability helped by decades of television exposure? Possibly.) It wins the Conditioning category with a score of 9.10.
Here's how it did in the four other categories:
Shot Values: 2nd (behind Pine Valley)
Resistance to Scoring: 3rd (behind Oakmont and Pine Valley)
Design Variety: 2nd (behind Pine Valley)
Aesthetics: 2nd (behind Cypress Point)
In the end, this time Augusta National nudged Pine Valley by a mere 38/100ths of a point. ANGC had a score of 72.87 to PV's 72.49.
It's worth noting that Pine Valley never has - and probably never will - host a professional golf tournament like the Masters. Yet it was for many years No. 1 in our ranking. It briefly slipped from that perch in 2001, when Pebble Beach became No. 1, only to regain its status in 2003.
Here are our seven criteria and their descriptions:
How well does the course pose risks and rewards and equally test length, accuracy and finesse?
How difficult, while still being fair, is the course for a scratch player from the back tees?
How varied are the golf course's holes in differing lengths, configurations, hazard placements, green shapes and green contours?
How well do the design features (tees, fairways, greens, hazards, vegetation and terrain) provide individuality to each hole, yet a collective continuity to the entire 18?
How well do the scenic values of the course (including landscaping, vegetation, water features and backdrops) add to the pleasure of a round?
How firm, fast and rolling were the fairways, and how firm yet receptive were the greens on the day you played the course?
How well does the overall feel and atmosphere of the course reflect or uphold the traditional values of the game?