The Loop
Irish Feeling Good; Bookies Feeling Poor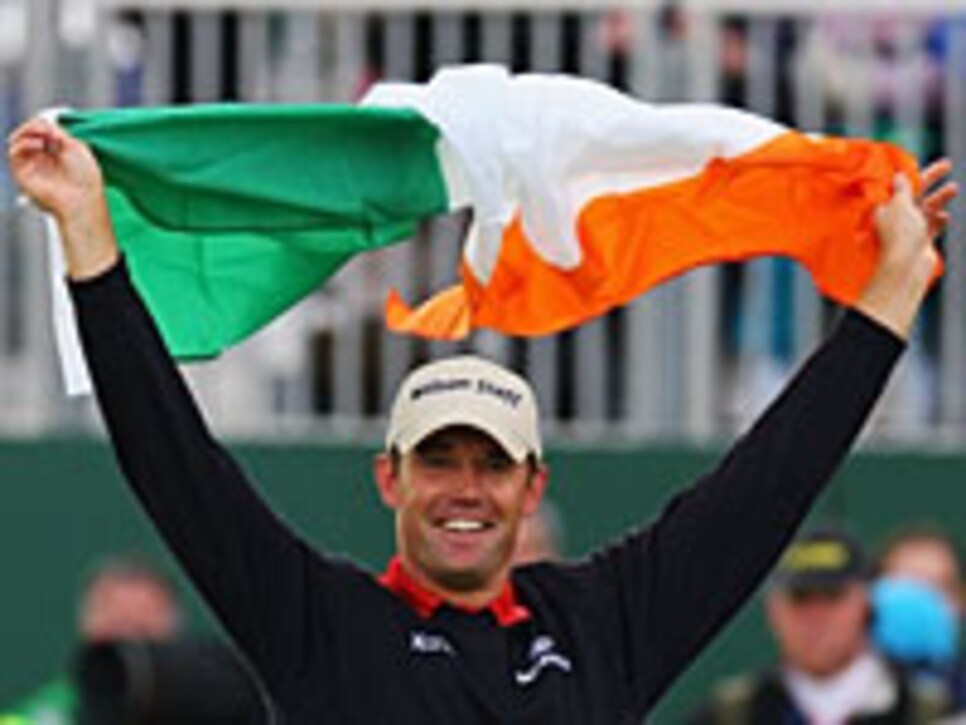 That we should be alive today to witness Irish sporting history made by a modest hero from Dublin is simply wonderful.
The Holy Grail that was the British Open, the oldest and most respected golf Major of them all, has been brought back to Ireland for the first time in 60 years.
Victory by Pádraig has at a single stroke done for Irish golf what Jack Charlton's team did for the national soccer prestige when they qualified for the 1988 European Championships.
Probably the only people in the United Kingdom who were sad about Harrington's victory were the bookies.
"It was an absolute nightmare of a result for us in Ireland. We've been absolutely cleaned out." Tony Kenny, spokesman for booking agency William Hill, which paid out ⿬3,000,000 ($4,142,843) on Harrington, who started the British Open as a 28-1 shot.