News
Ireland's Leona Maguire to bypass a fourth Curtis Cup, instead eyes turning pro at U.S. Women's Open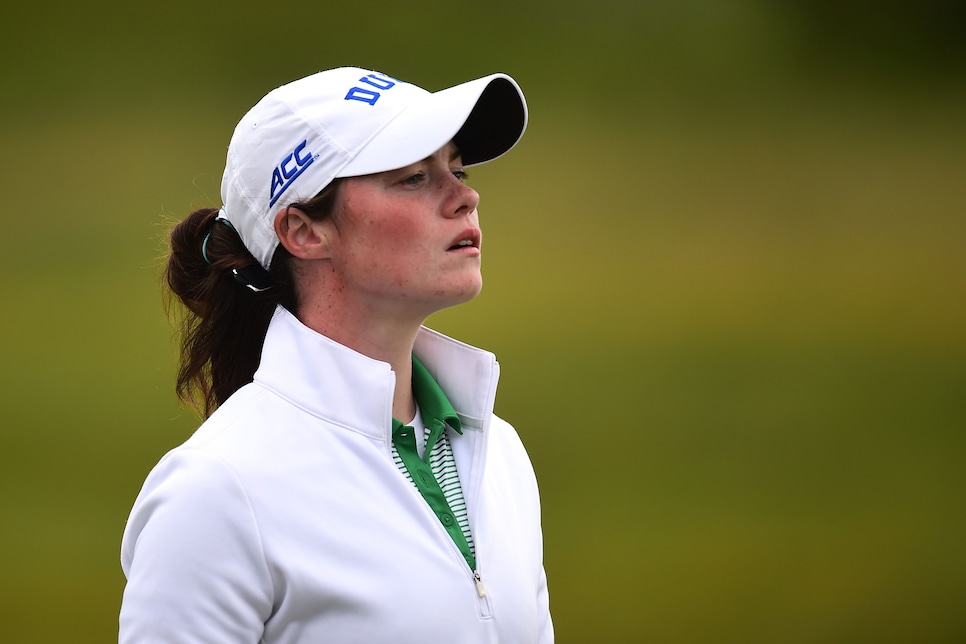 Richard Martin-Roberts/R&A
Ireland's Leona Maguire, a two-time college player of the year at Duke, twice turned away from the opportunity to earn an LPGA Tour card at the final stage of Q school, in 2016 and 2017, largely out of interest in earning her degree and finishing up school this spring. The 23-year-old also had spoken of a desire to play for a fourth time in the Curtis Cup for Great Britain & Ireland when the biennial matches take place this June at Quaker Ridge Golf Club, less than two weeks after the end of the college season.
Rather than use the Curtis Cup as her amateur finale, however, Maguire will skip the event in a hope of making her pro debut at the U.S. Women's Open shortly after the NCAA Championship in May. Multiple outlets in Ireland have reported that Maguire informed GB&I captain Elaine Farquharson-Black of her decision on Tuesday, days ahead of the R&A announcing the members of the eight-woman squad.
"Elaine was disappointed," Maguire told the Belefast Telegraph. "She'd love to have her strongest team going there in June, but she understood that I have to take this next step in my career."
Maguire's decision to bypass playing for GB&I for a fourth time, after being part of the losing side in 2010 and winning teams in 2012 and 2016, stems in large part due to the timing of this year's U.S. Women's Open. While the premier event in women's professional golf traditionally has been played later in the summer, the championship is moving to the first week in June, which will be its new permanent spot on the golf calendar but this year also falls a week before the Curtis Cup.
Playing in the U.S. Women's Open is contingent on Maguire actually qualifying. She and her twin sister, Lisa, also a senior at Duke, are slated to play in Sectional qualifying at Bermuda Run Country Club on May 15. Leona will be playing as an amateur in the qualifier, but if she were to advance, she says she would play as a professional.
"I've been waiting a long time to turn pro, and at this point I am ready to go," Maguire said. "At this point I am just ready to make that next step and not delay it."