The Loop
A putting aid designed to give you a break
Interesting company, SKLZ. Based in Carlsbad, Calif., SKLZ sells sports training products covering a variety of sports, from baseball, basketball and football to lacrosse, racquet sports and volleyball, and, of course, golf, many of the products brought to its attention by outside inventors.
"They really have a great setup," a company spokesman, Grant Landis, said. "They have developed a lot of products in house. But a lot of products come from outside inventors. Even in the idea phase. They will take the time to hear out everyone. And if they feel it's a good idea and see the prototype and feel it's got promise they'll go with it."
One of its newer offerings is the Vari-Break, an indoor/outdoor putting mat that comes with foam wedges that are placed beneath the mat to put breaks in putts.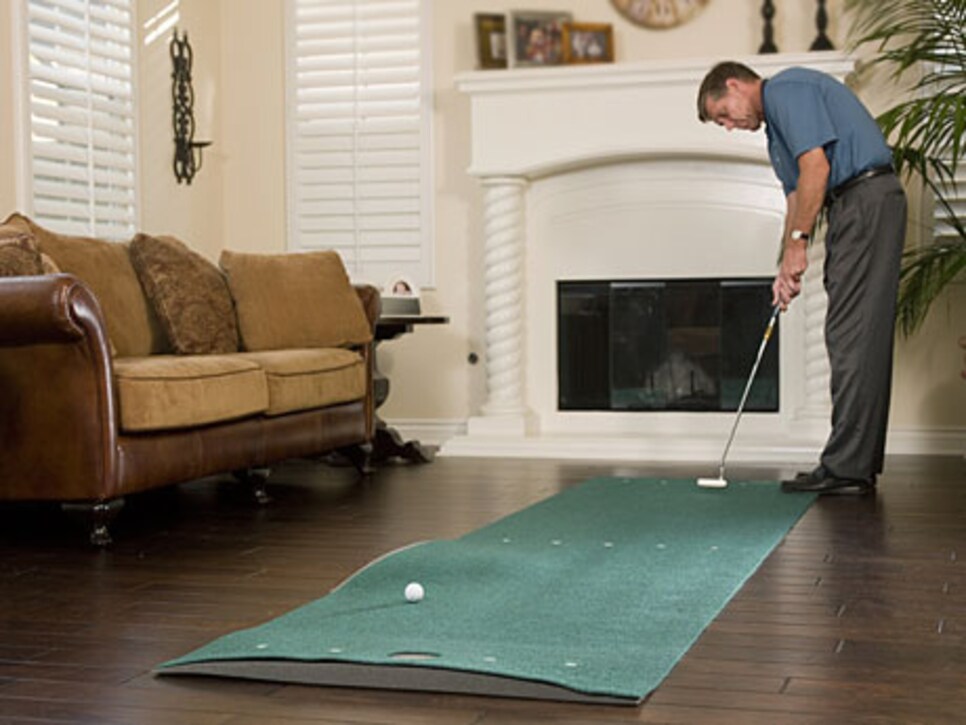 "The two main differences between the Vari-Break that puts it in the upper echelon of putting mats is the adjustability of the breaks and the way the breaks are designed," Landis said. "The texture of the foam pads, the way they seamlessly go underneath the surface, gives it a very realistic break. You can create breaks as realistic as possible wherever you want them. The second thing is that the surface of the Vari-Break is designed to be as realistic as possible."
The Vari-Break works on wood or tile floors, even carpeting, Landis said. It measures 33 square feet (three feet wide, 11 feet long) and comes with two foam wedges.
The putting mat can achieve a Stimpmeter reading of 10 on a firm rug and 11 on a linoleum surface on downgrain putts. Upgrain putts will have a stimp of nine on a firm rug, the company claims.
The Vari-Break sells for $99.99.