The Loop
Inside the numbers: Will these PGA Tour pros keep it up?
The PGA Tour is still so young, most people aren't even aware it's started. Still, with the first five tournaments of 2013 in the books -- the last two of which were won by arguably the sport's two biggest names -- there's been plenty of golf to analyze. Here we present three stats that jump out so far, and take a stab at whether or not they can hold up as the year goes on: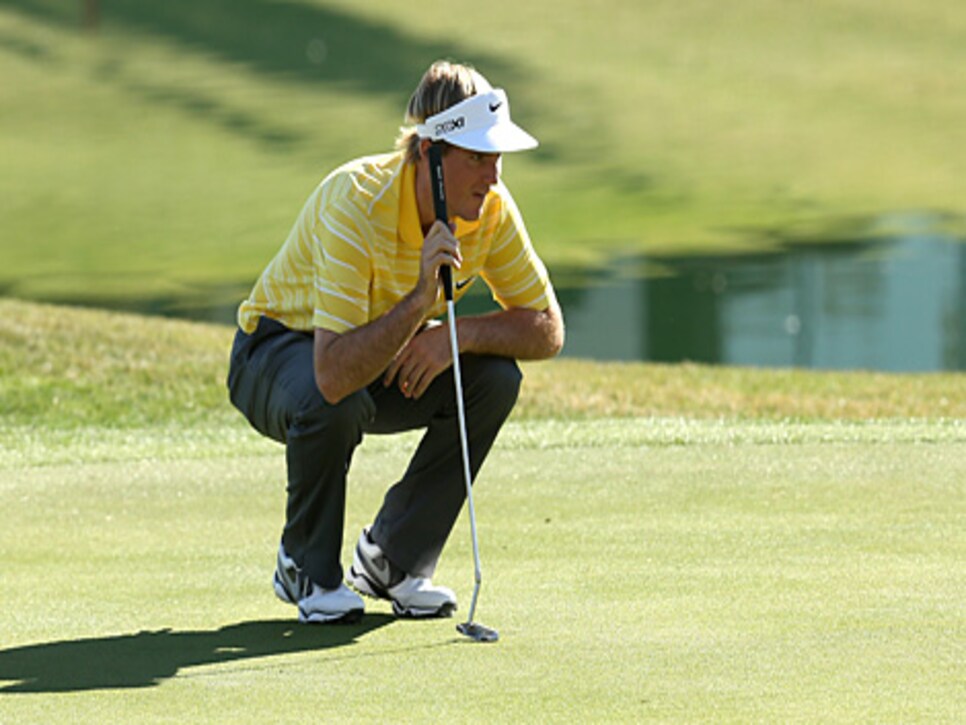 Stat: 1.574 strokes gained/putting (1st)
Will he keep it up? Yes. Well, not to the number itself, but to Henley continuing to putt well. Since strokes gained putting became an official stat, the season-ending leaders have been Luke Donald (.844 in 2011) and Brandt Snedeker (.860 in 2012). Henley can really roll it, but a 1.574 seems a bit high, unless the rookie has some sort of magic putter. It did seem that way, though, as the University of Georgia product had seven one putts on the final nine holes of his Sony Open win, including pouring in birdies on the last four holes. Following that performance, his caddie, Todd Gjesvold, called Henley the "best putter I've ever seen." OK, so that could be a little kissing up to the boss, but you get the point.
Stat: 80.3% greens in regulation (3rd)
Will he keep it up? No. Other than in 2008, when he was 16th at 68.23%, Watney hasn't finished better than 30th in this category. The past two years, he's been consistent, but slightly better than mediocre, finishing 54th in both 2011 and 2012. Then again, he did switch equipment companies in the offseason, so perhaps his new Nike clubs are really making a difference. If he keeps this up, the Swoosh might have to shoot some new commercials.
Player: Charles Howell III
Stat: 69.114 scoring average (1st)
Will he keep it up? The jury is still out. A lot has been expected from CH3 since he burst onto the scene more than a decade ago. While he's had a very solid career with nearly $25 million in on-course earnings, he hasn't fully delivered on the promise he showed as an NCAA champion at Oklahoma State. Shortly after, he won the 2002 Michelob Championship to highlight a year in which he finished ninth on the PGA Tour's money list, but he's added just one win since (2007 Northern Trust Open). Maybe 2013 will finally be the breakout year. Howell already has a playoff loss to Brian Gay at the Humana, a T-3 at the Sony and a T-9 at Torrey Pines. Keep in mind that at 33, he's the same age Phil Mickelson was when people were still wondering if he'd ever take his game to the next level.