The Loop
Injury still bothering defending champ Clark
PONTE VEDRA BEACH, Fla. -- No one has repeated at the Players Championship since the tournament moved to TPC Sawgrass in 1982, so last year's winner, Tim Clark, was facing long odds to begin with. A nagging injury, however, has made the defender a mere afterthought coming into this week.
A year after breaking through for his first PGA Tour win, the South African would be happy to just make it through a weekend of golf. Clark began 2011 in strong fashion with a runner-up at the Sony Open following a T-17 in the winners-only event at Kapalua to open the season. But the good times ended when he left Hawaii.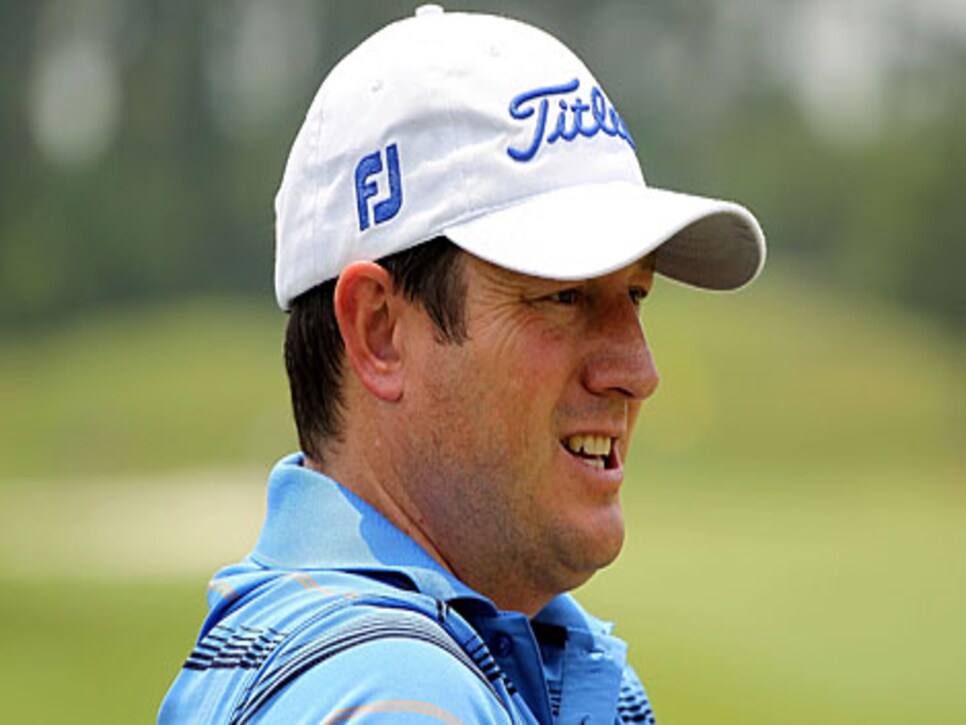 His bad elbow first flared up in February causing Clark to withdraw before the Pebble Beach National Pro-Am. He followed that up with a couple other late scratches before finally teeing it up again at the Masters. Things didn't go much better as he shot a pair of 73s to miss the cut.
"I played Augusta, but I was pretty sore at Augusta, and really after that I didn't touch a club again until a couple days ago," Clark said at his pre-tournament press conference. "I really had to sort of take a step back, give it some rest."
As annoying as the injury has been to his golf game, the extra time off has come in handy.
"We had a baby five weeks ago, so I've got one silver lining there," Clark said. "I've been able to spend some time at home with the newborn and my wife, so that's certainly been nice. But yeah, it's really frustrating not to be able to come out to tournaments and play."
Clark, who said at times he had trouble even lifting a tea cup, hit his first balls since the Masters on Saturday, but he is ready to give it a go at what he estimates is "70, 80 percent." He will tee off No. 10 at 8:29 a.m. Thursday morning with fellow former Players champs Adam Scott and Sergio Garcia.
"Sure, you have moments where you wonder if you are going to get better, but at this point I feel like I'm in the right direction now and pretty positive that within a couple months I'll back to 100 percent," he said.
But even with questions about his game, it has already been a special week. Clark is defending a PGA Tour event for the first time and as his first act, he asked to have the Spanish flag flown in the Circle of Champions at TPC Sawgrass to honor the late Seve Ballesteros.
"To have his flag up here is just a small little tribute to him," Clark said. "Obviously he deserves a whole lot more. He did a lot of for golf, particularly in the '80s when I was watching golf on TV. It obviously went beyond just Spanish golf; it was world golf. He's obviously going to be missed."
Clark only met the five-time major champion one time, at his first Masters in 1998. But Ballesteros managed to make it an encounter the then 22-year-old would never forget.
"He came up to me and asked me how my week was going, how I was feeling," Clark said. "So he really took time out to interact with me, and that was a very special moment."
Follow on Twitter: [@AlexMyers3
](http://twitter.com/AlexMyers3)
(Photo: Scott Halleran/Getty Images)