The Loop
Injury rough is back and worse than ever!
As a connoisseur of goofball course setup tactics and Sergio Garcia whining, I was forced to dig deep into the various post-round stories from Abu Dhabi to determine what exactly is going on at the HSBC Golf Championship.
Garcia opened with a 76 and as he's known to do, sounded bitter after the round about something other than his game.
And the sun rose in the east today.
However, if you looked at his comments about how "dangerous" the rough is, Garcia pointed out something that gives him a free pass to whine away.
From Ewan Murray's Guardian story, the 34-year-old said: "The problem is they have cut the rough from green to tee and the ball nestles down. Every single ball nestles down and you can't hit it 100 yards."
Phil Mickelson, who is reluctant to criticize a sponsor paying him a healthy appearance fee, noted that the rough caused him to tweak a muscle in his back. So it's not like Garcia is just whining after a 76.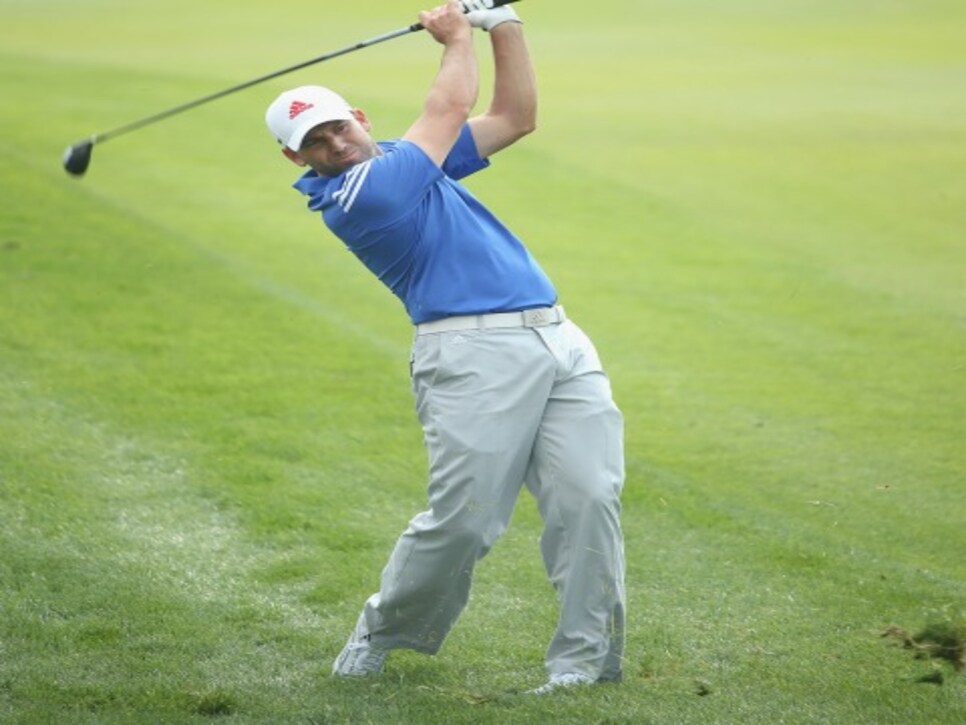 We've learned that chip-out rough is boring to watch, and that players like those competing in this week's European Tour event get in just as much trouble when given flyer-lie shots where they bite off more than they can chew.
However, when they start intentionally mowing or pushing rough toward the tee, as Garcia alleges, then we've crossed a line that is frankly shameful for all involved. Yes, Augusta National mows fairways from green to tee in order to slow down drives, while other PGA Tour events have been known to primp up rough with hand rakes after it's been mashed down.
But to grow super-thick rough, then push it in a direction that might cause an injury? Shameful stuff.
"Hopefully I am the only one (who gets hurt), but unfortunately the way the course is set up it could happen to more people," Garcia said.
Too late and too bad for Abu Dhabi.