News
Industry veteran Greg McLaughlin named World Golf Foundation CEO and president of The First Tee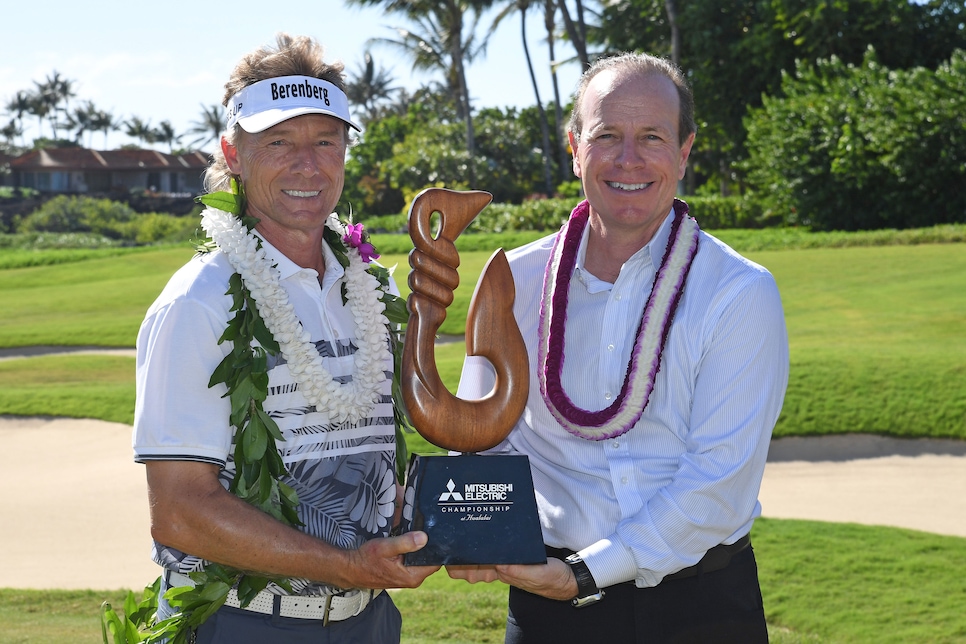 Greg McLaughlin, a golf industry veteran most recently in charge of the PGA Tour Champions, has been tapped to oversee a trio of the game's key stakeholders. On Wednesday, he was named World Golf Foundation CEO and president of The First Tee in a consolidated position that will also include management of the World Golf Hall of Fame.
"We are thrilled to welcome Greg to this important new role," said Jay Monahan, World Golf Foundation chairman and PGA Tour commissioner, in a press release. "I'm not sure we could have asked for a more qualified, passionate leader, considering his deep level of experience and executive leadership success within the golf world and beyond."
McLaughlin had been in charge of the PGA Tour Champions since 2015 after spending 14 years at the helm of the Tiger Woods Foundation. Prior to that, he had been involved in running the PGA Tour's Genesis Open, Honda Classic and BMW Championship.
Monahan said that McLaughlin's experiences in sports, business and non-for-profit endeavors will help him further the WGF's mission and build upon the vision of The First Tee as the restructured organizations work more closely together.
"As a member of the greater golf community for more than 30 years, I have always been proud of what the collective efforts of our sport have done and continue to do to inspire communities and change lives, especially for young people who can learn and grow through the values of golf," McLaughlin said. "This is an exciting time in the evolution of the World Golf Foundation and, specifically, The First Tee, and I am humbled by and excited for the opportunity to lead our industry's efforts to increase participation and global awareness of golf as a sport that is welcoming to all."
McLaughlin inherits the position at The First Tee after Keith Dawkins stepped down as CEO in October only a year after taking over for long-time chief Joe Barrow.
Before retiring in 2019, Steve Mona, WGF CEO for the past 10 years, will help McLaughlin in the transition, serving as executive director of WE ARE GOLF, the industry-wide coalition in place to lobby for the game in Washington, D.C.
Jack Peter, president of the World Golf Hall of Fame, who has been in St. Augustine, Fla., since 2001, is set to retire at the end of this year. Assisting McLaughlin in the day-to-day operations of the Hall of Fame will be Brodie Waters, the WGHOF vice president of business affairs.
Miller Brady, a 19-year veteran of the PGA Tour, will take over McLaughlin's responsibilities with the PGA Tour Champions. Most recently he worked with McLaughlin as the senior VP and chief of operations for the tour.