The Loop
In Your Opinion: Playing any one hole at Augusta National is more appealing than 18 holes at TPC Sawgrass
Once again our fans let loose, but this time the answer was far from one-sided.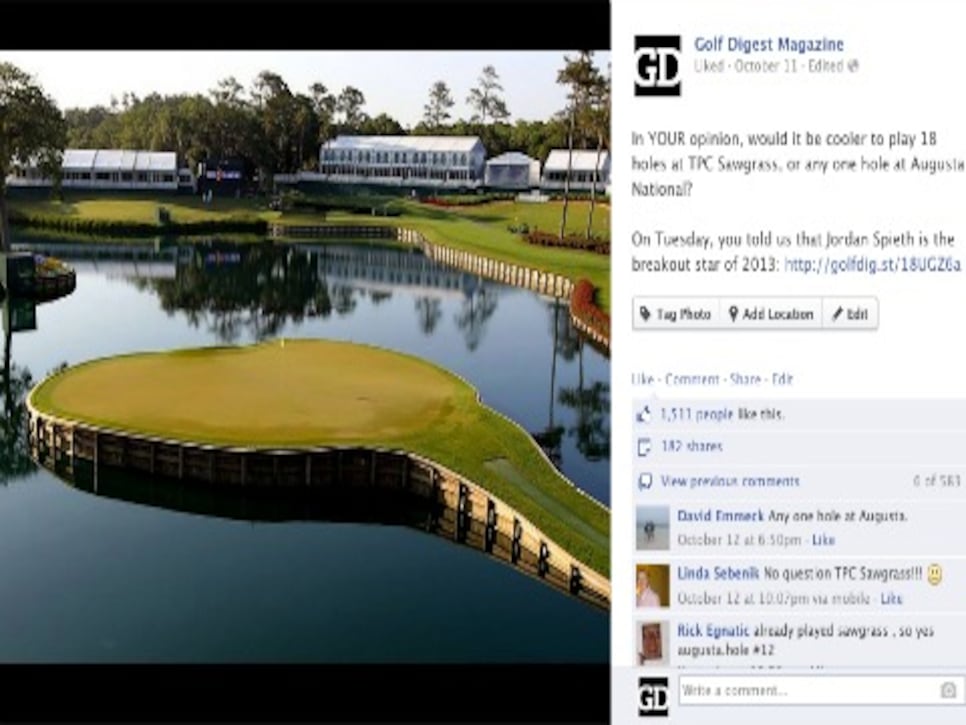 There aren't many non-PGA Tour players who can say they've been to both courses, but it looks like our fan Nick Czerkies is one of them, and he's on team Augusta. Here's how he answered: "As a person who's been blessed enough to walk both courses, any hole from amen corner has Sawgrass beat."
Another commenter, Brent Fowler, sums up the opposing argument pretty well, writing: "Sawgrass for sure. I mean a whole round of golf at one of the most beautiful and challenging courses on tour is a must. One hole at Augusta would only last a few minutes. Not saying it wouldn't be an amazing few minutes. I mean just to tee off would be enough for me at Augusta."
And as usual, there was no shortage of funny responses. The award this time goes to Jamie McCann for his response: "It appears that most are saying they would prefer to play one hole at Augusta. Therefore, I would play the full round at Sawgrass since the back up and slow play at Augusta would be frustrating."
Bet none of you thought of that!