The Loop
In Your Opinion: Dufner's "butt-squeeze" was the best viral moment of 2013
Dufnering? Old news. It's all about the butt squeeze.
In fairness, the 2013 PGA Champ does execute the squeeze with perfect form.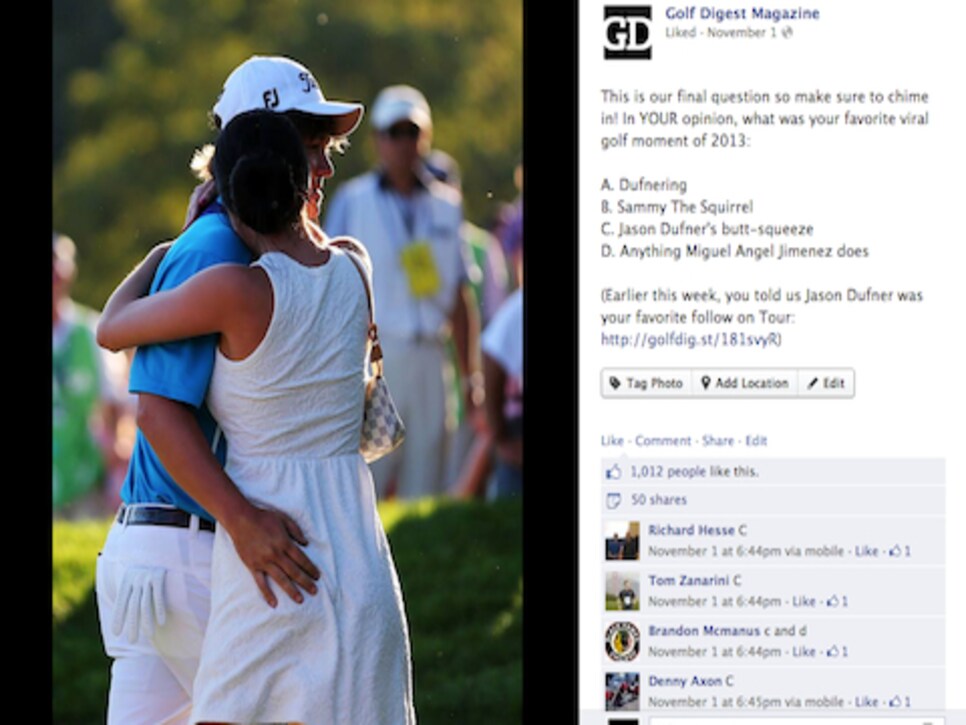 Well, this is where we usually tell you about the next vote we're slated to have, but this was the last one, so that's it! We'll have a complete round-up at some point, but until then, thanks for participating!